Low carb pumpkin bread
fail
turned awesome pumpkin pie bread like pudding that we topped with coconut ice cream.
Ronin's little feet that I want to eat, down by the street listening to a beat beat beat. Okay I have had too much coffee and can not think clearly. But seriously baby feet are the best.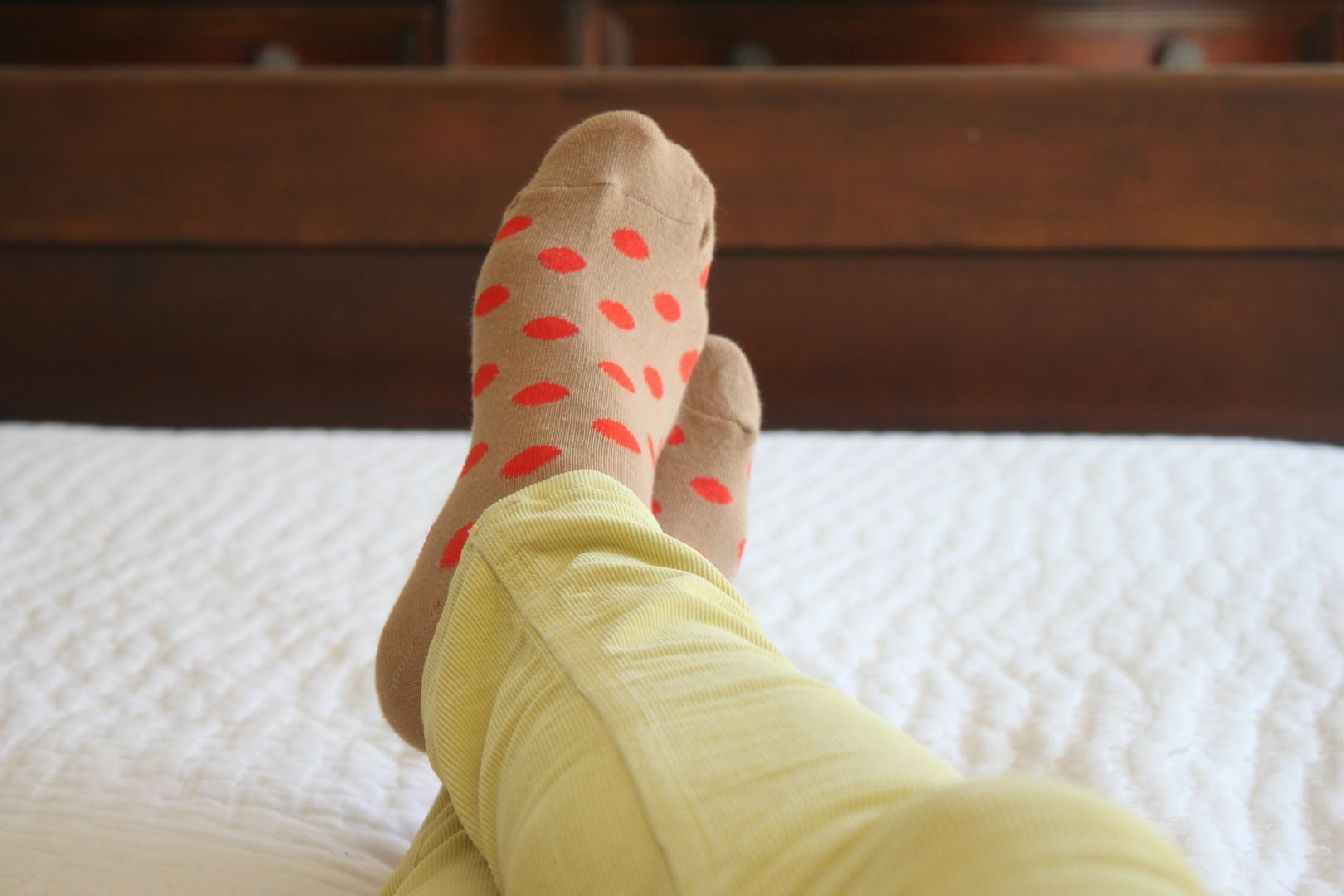 Confession: when the polka dot trend first started I thought it was the stupidest thing ever. My thoughts were..."why would I want to look like a giant clown with a bunch of polka dots everywhere?" Well, now I love it and can't get enough. Found these cool little socks at good ole Target.
Two new nail colors that I will be wearing this fall. OPI- Don't Talk Bach To Me (cool name) and OPI- French Quarter For Your Thoughts.
The BEST crock pot chicken that I had ever had. If you like your chicken moist, juicy and literally falling off the bones, make this. My hair gal actually told me about this recipe and I just want to kiss her for sharing with me. All you do is take a whole small chicken (got mine at Trader Joe's) place it in the crock pot with 2 minced garlic cloves and whatever spices you like. I added fresh rosemary, salt and pepper and Braggs seasoning mix. I added a little coconut oil to the top and slow roasted it all day. AMAZING and my husband thinks I am a little bit cooler now for making this.
Have a great weekend!
A few things:
I recently did a fun little interview on my friend Andrea's blog. You can read it here.
I have my very first blogger blate (blogger date) this weekend and I am so excited! If she really turns out who she says she is and is not a creepy middle aged older man then I will post pictures on Instagram (@delightedmomma) this weekend. See you soon Alexa! xo