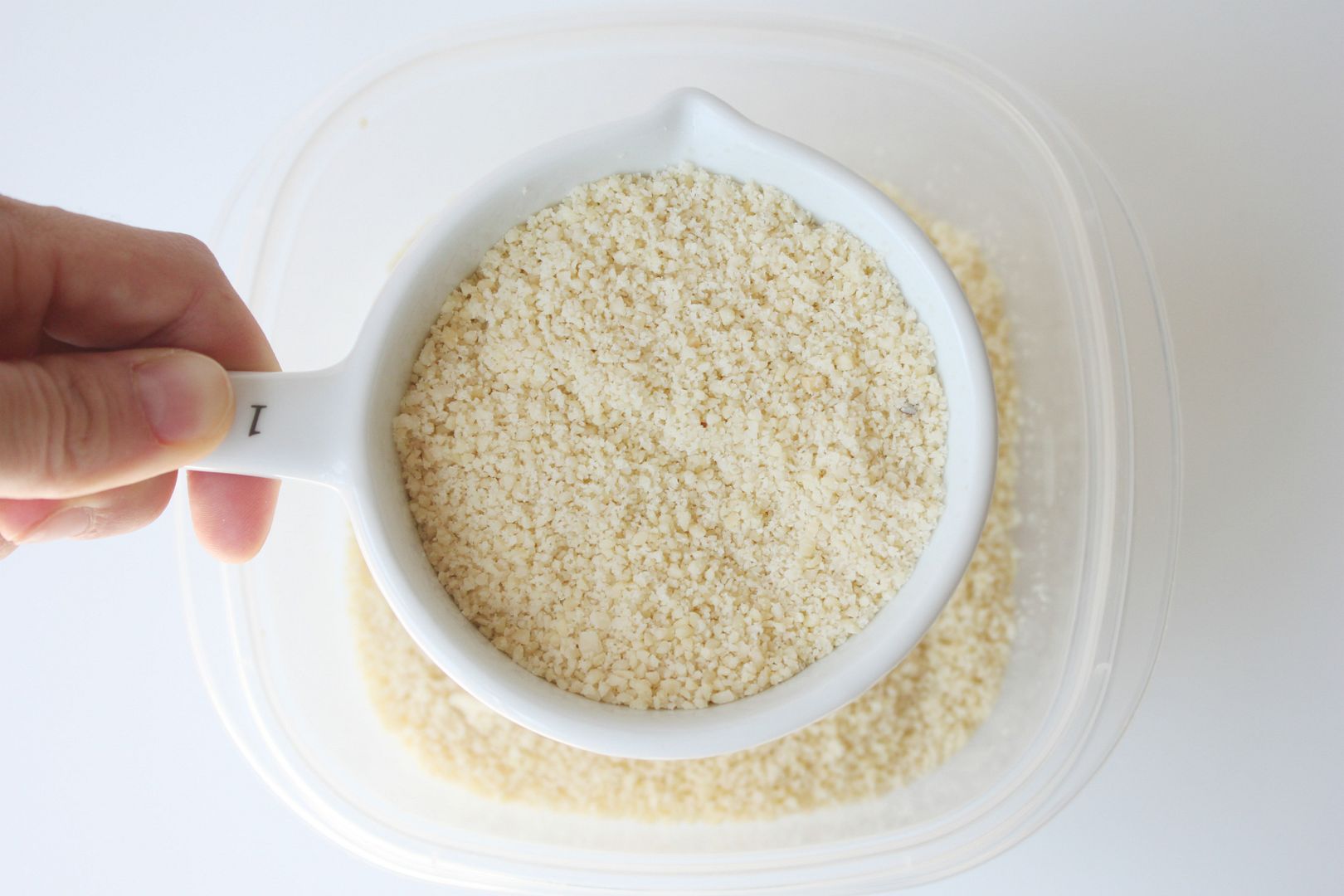 Making your own almond meal might be the easiest thing you will ever do in the kitchen. Like easier than making a cup of Keurig coffee easy. PLUS you will save lots of money...who doesn't like that?
So what's so great about almond meal...
It's super low carb. 1/4 cup of almond meal has only 2 grams of effective carbohydrate compared to 1/4 cup of wheat flour which has 23 grams of carbohydrate. That is a big difference.
It's gluten free
Low glycemic (has minimal impact on blood sugar levels)
Healthier baking option for people with diabetes (I am type 1) and those who eat a Paleo diet
It is not processed and all natural
What you will need
:
Blanched almonds (almonds without the skin) I buy mine in bulk at my local natural market.
*You can also use regular almonds you will just need to use a flour sifter to get some of the excess skin out of the batch...or leave it in there it is up to you. It will still taste good either way.
Directions
:
Take up to two cups of almonds and place in a food processor.
Process the almonds until you have a nice fine powder. It takes me about 45 seconds but since everyone has a different food processor your time may be more or less. Do not over process or you will end up with almond butter!
Place your almond flour in an airtight container and place in the fridge.
DONE. How easy is that?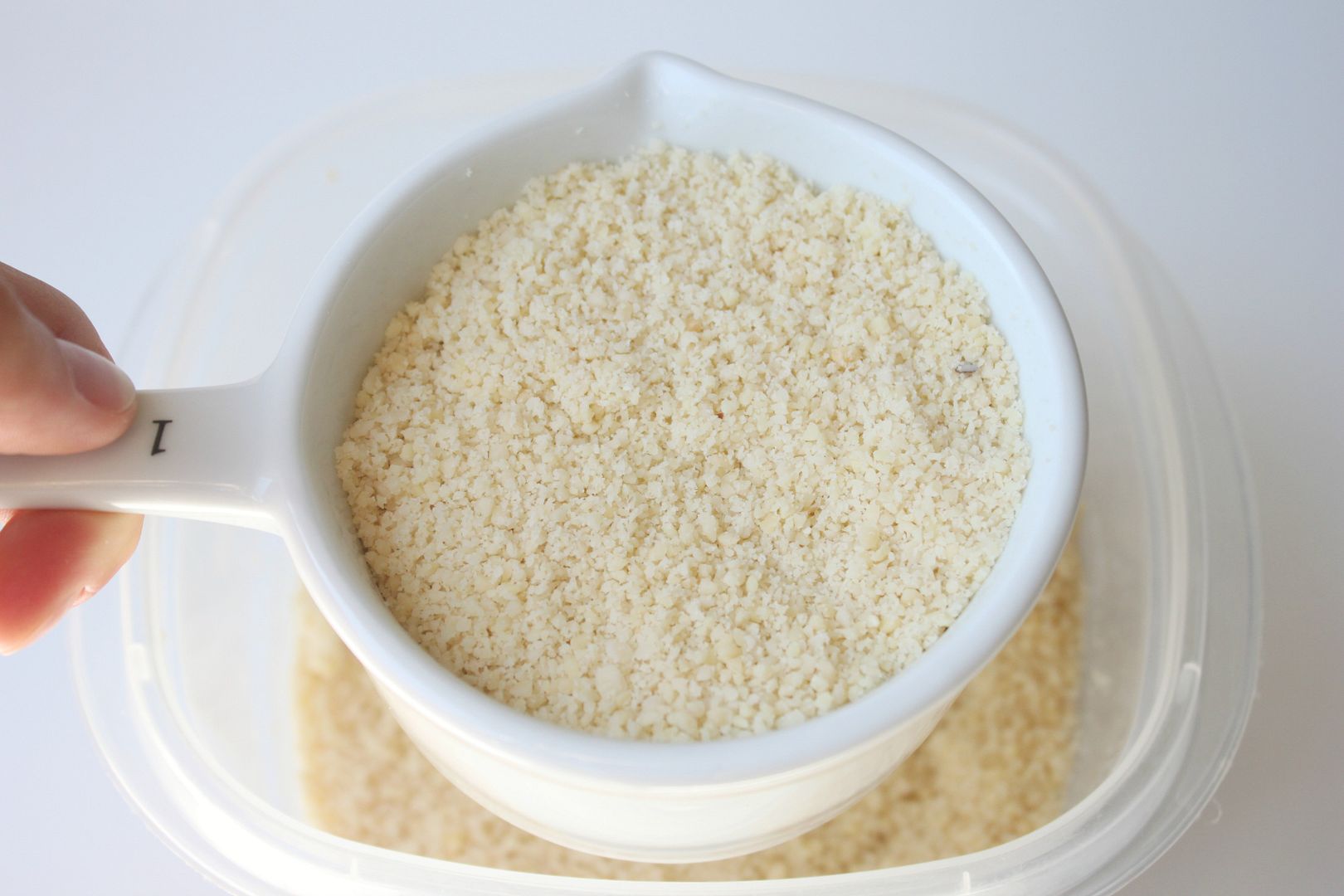 This is not only easy but it takes just seconds to whip up yourself. So what can you make with almond meal? Tons of yummy things like...
Flourless Snickerdoodle Cookies
Baked Thyme Onion Rings
Flourless Blueberry Scones
Low Carb Chocolate Chip Muffins
(Mmmmm)
Skinny Pancakes
(Heaven)