Nap time is pretty awesome. As I am typing out this little diy both boys are snoring away and that is happiness :) Nap time is also when I can be a girl and do things like paint my nails, try on "fall" outfits (yes I have fashion shows that include only me) and play with my most favorite thing...polymer clay. This ombre polymer clay beaded necklace is SO easy to make and it has quickly become my favorite piece of jewelry to wear.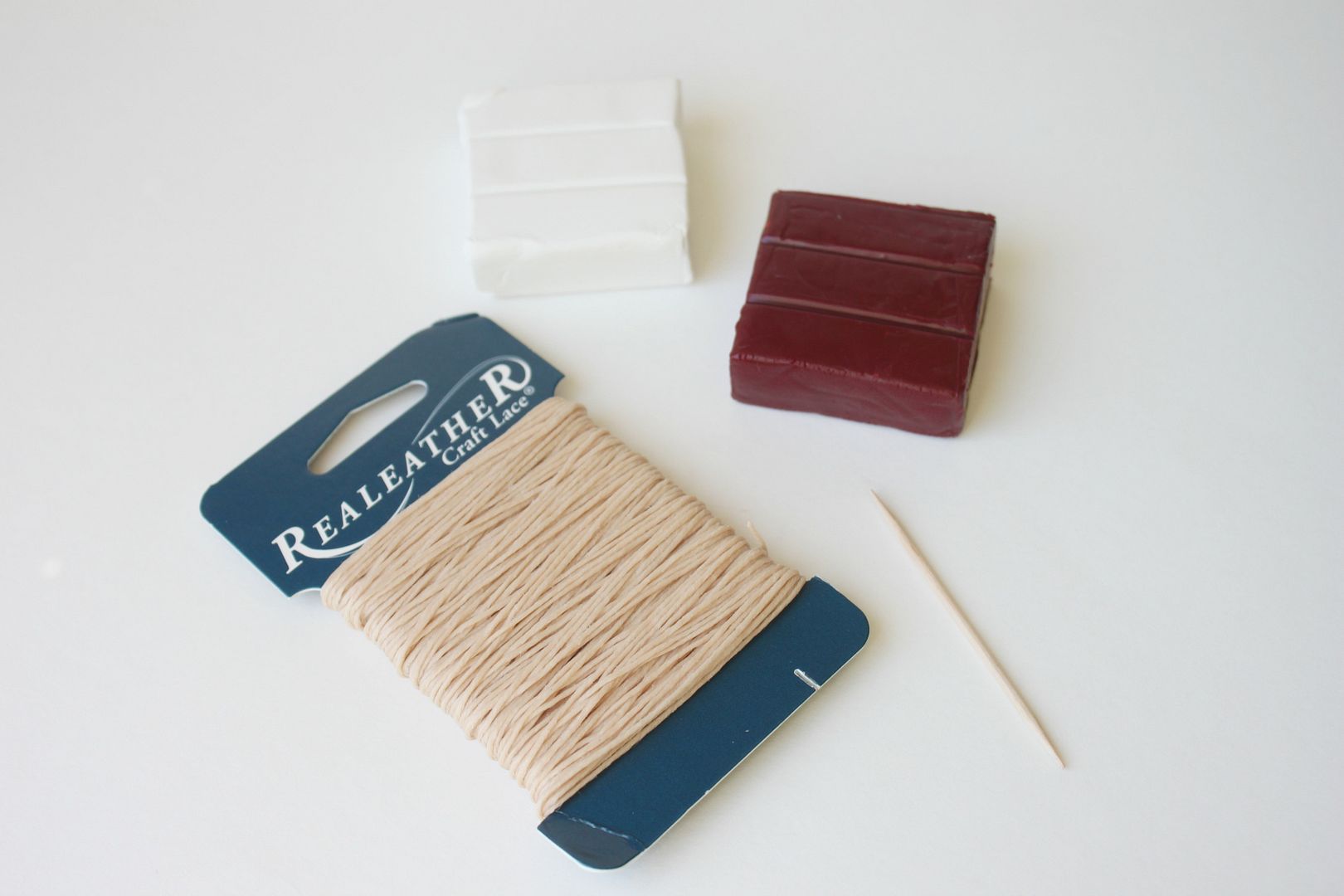 What you will need:
Maroon polymer clay (you could use whatever color you want actually)
White polymer clay
Toothpick
Waxed leather cord
Some kind of necklace closure (not shown)
Here is what you do...
Condition
both pieces of clay so they are easier to work with. Take a big chunk of the maroon and add a tiny bit of white. Mix the two colors between your fingers until they are completely blended together.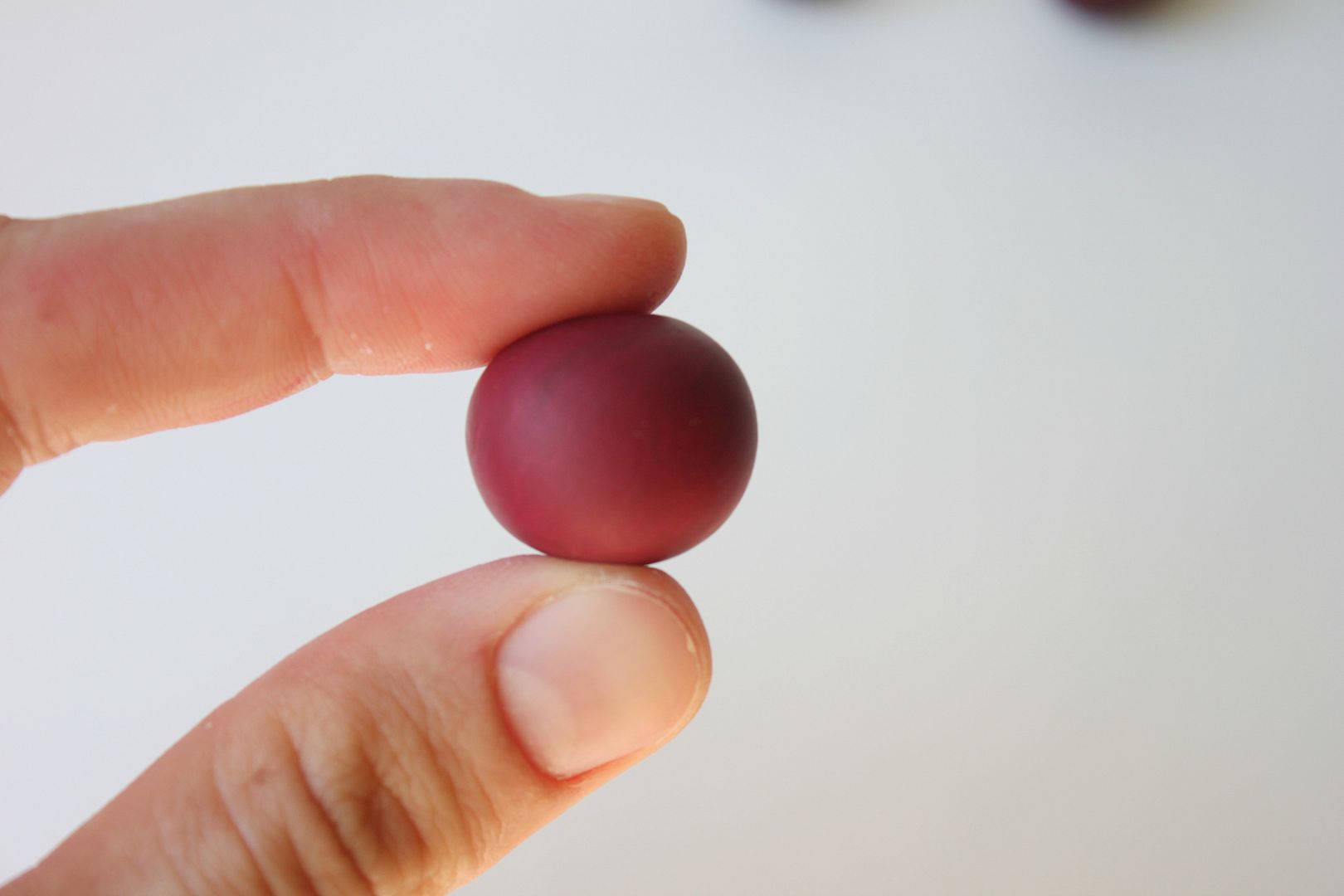 Rip off two pieces and make two round balls. One for each side of the necklace. Take the big chuck of clay that you previously had and add a little more white. Rip off two chunks just like you did before and make two more lighter colored beads. Keep doing this until you are satisfied with the ombre effect...each time adding a little bit more white.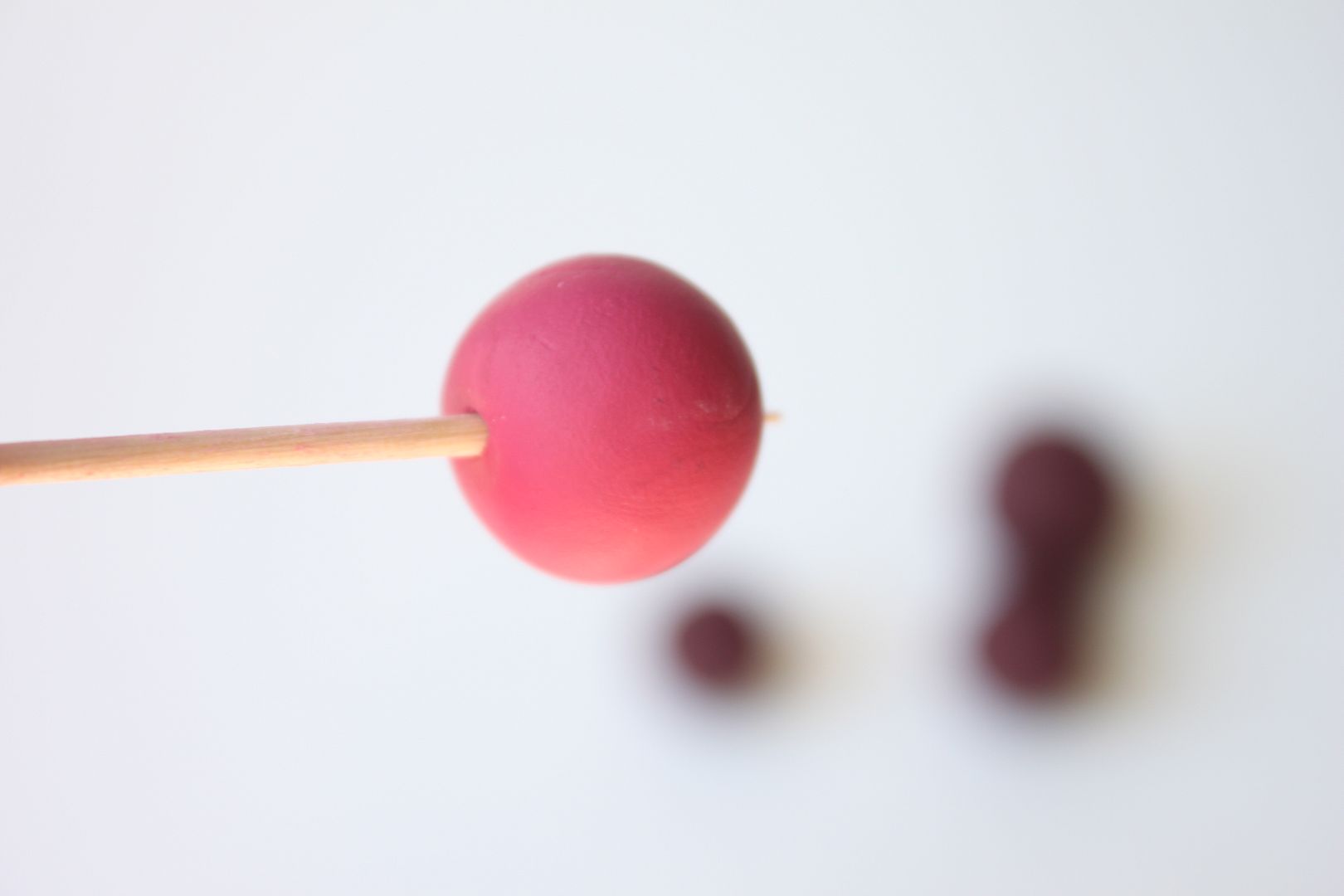 Use the toothpick to poke a hole in each bead. Lay your beads out in the order they are going to be strung on your necklace (this makes it easier in the end) and bake according to your clay directions.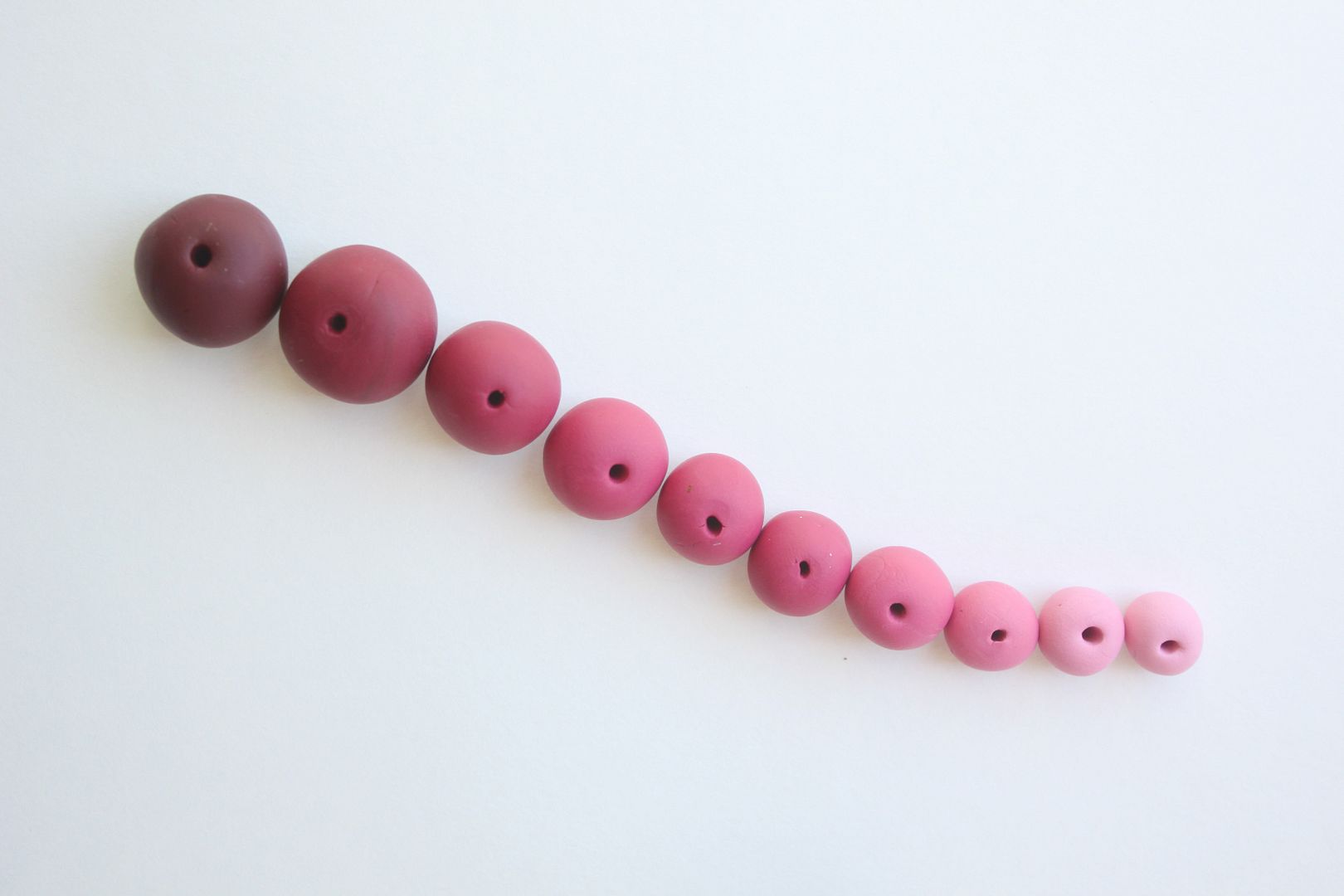 String on your beads and wear your homemade ombre necklace! The awesome part about this project is it costs less than $5 to create...Yeay right?!
For more ways to create jewelry using polymer clay see
here
,
here
and
here
.