I LOVE onion rings. Unfortunately, onion rings that you typically indulge in at a restaurant are usually fried and loaded with carbs and calories, making them a not so healthy option when choosing an appetizer. I was having a major onion ring craving the other day but wanted to make them diabetic and carb friendly. Since I have been on a major almond meal kick lately, I decided to make them using that and I was sooo happy with how they turned out!
What you will need:
2 large onions (I used sweet onions)
2 tbs of finely chopped thyme

1 1/2 cup of almond meal

1/2 tsp of salt
1/2 tsp of pepper
1/2 tsp of garlic powder

2 eggs
Directions:
Preheat oven to 400 degrees.

Wash and slice your onion into rings. Remove that sticky outer layer.
Combine all of the dry ingredients together in a bowl.
Mix together the two eggs in a separate bowl.
Dip each onion ring in the egg mixture first and then in the "flour" mixture.
Place on a lined baking sheet (makes for easy cleanup).

Bake for 20-25 minutes. Turn over the onion rings at the halfway mark. When they are nice and golden take them out.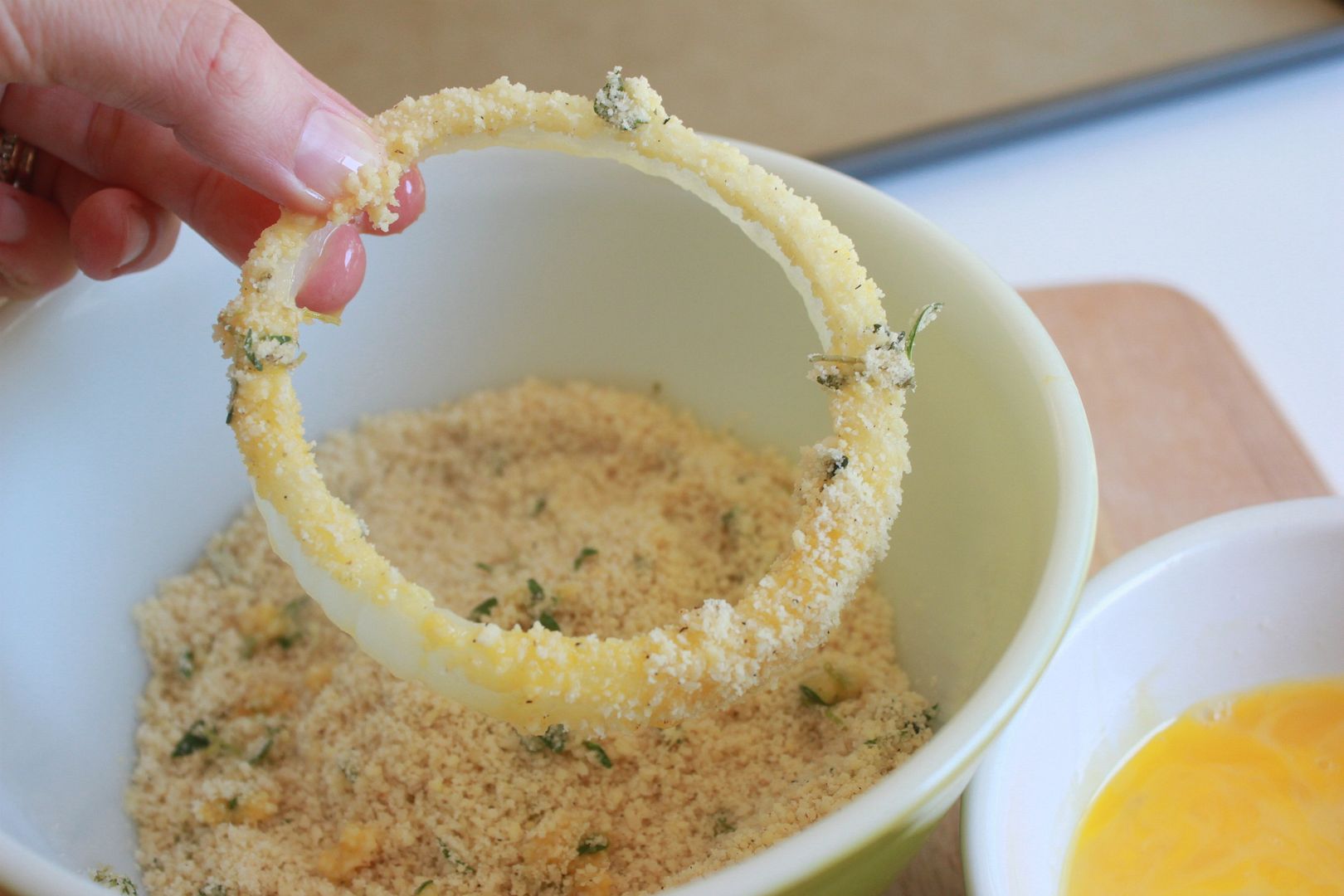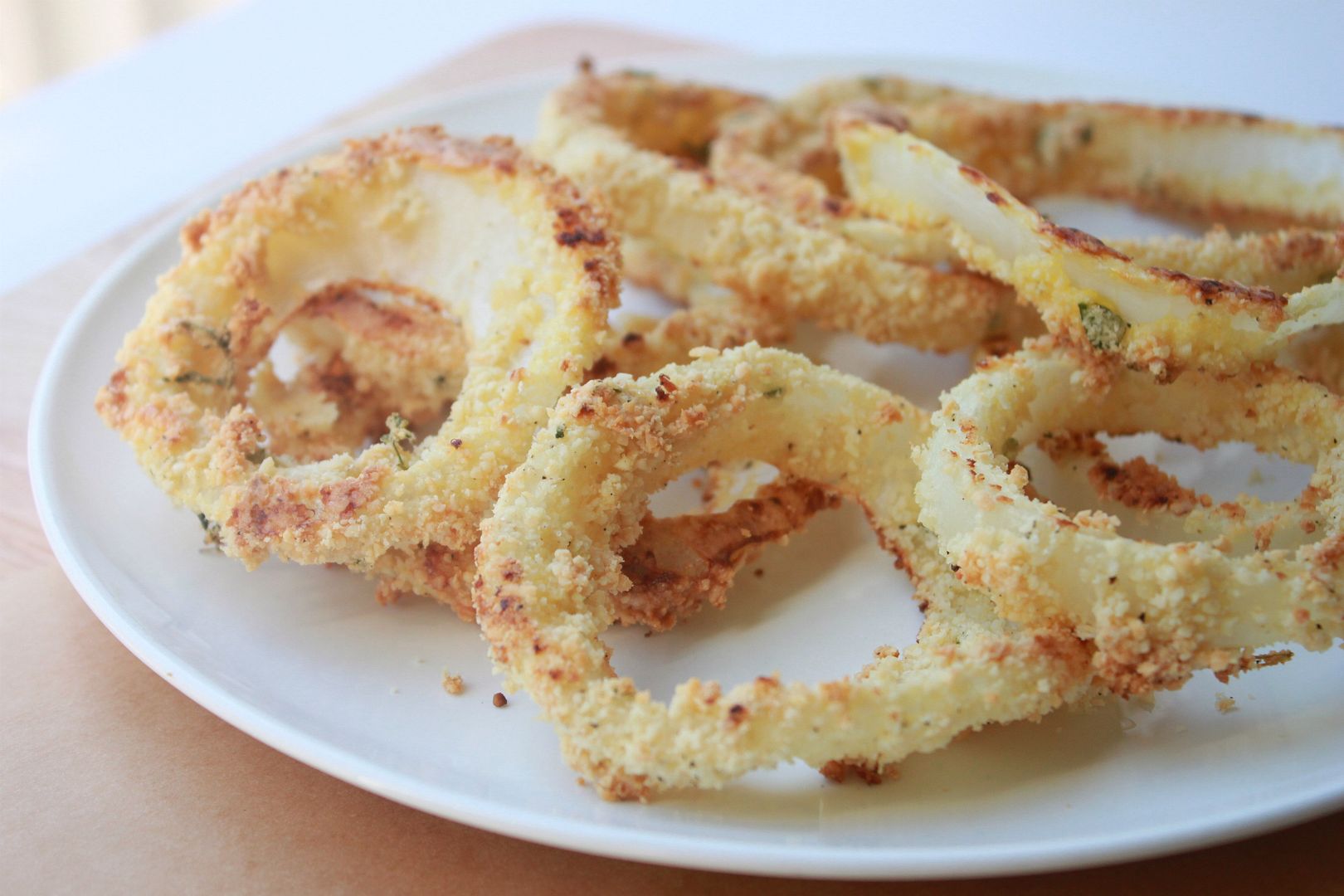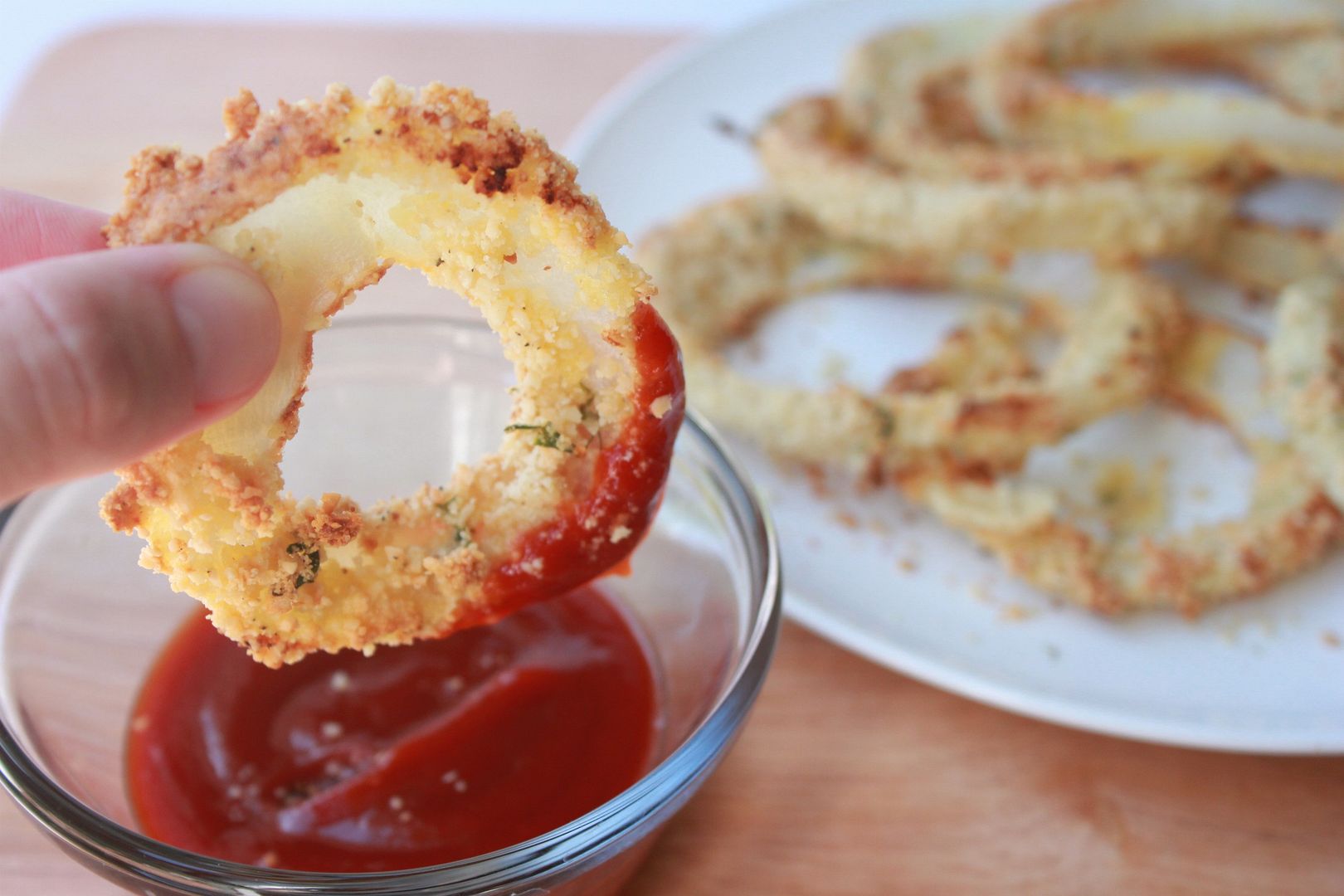 These are seriously amazing! The thyme adds the perfect amount of unique flavoring and the fact that they are baked and low carb (less than 1 gram of effective carb per onion ring) makes them a wonderfully crunchy and healthy snack that will curb any salty craving that you may be having.