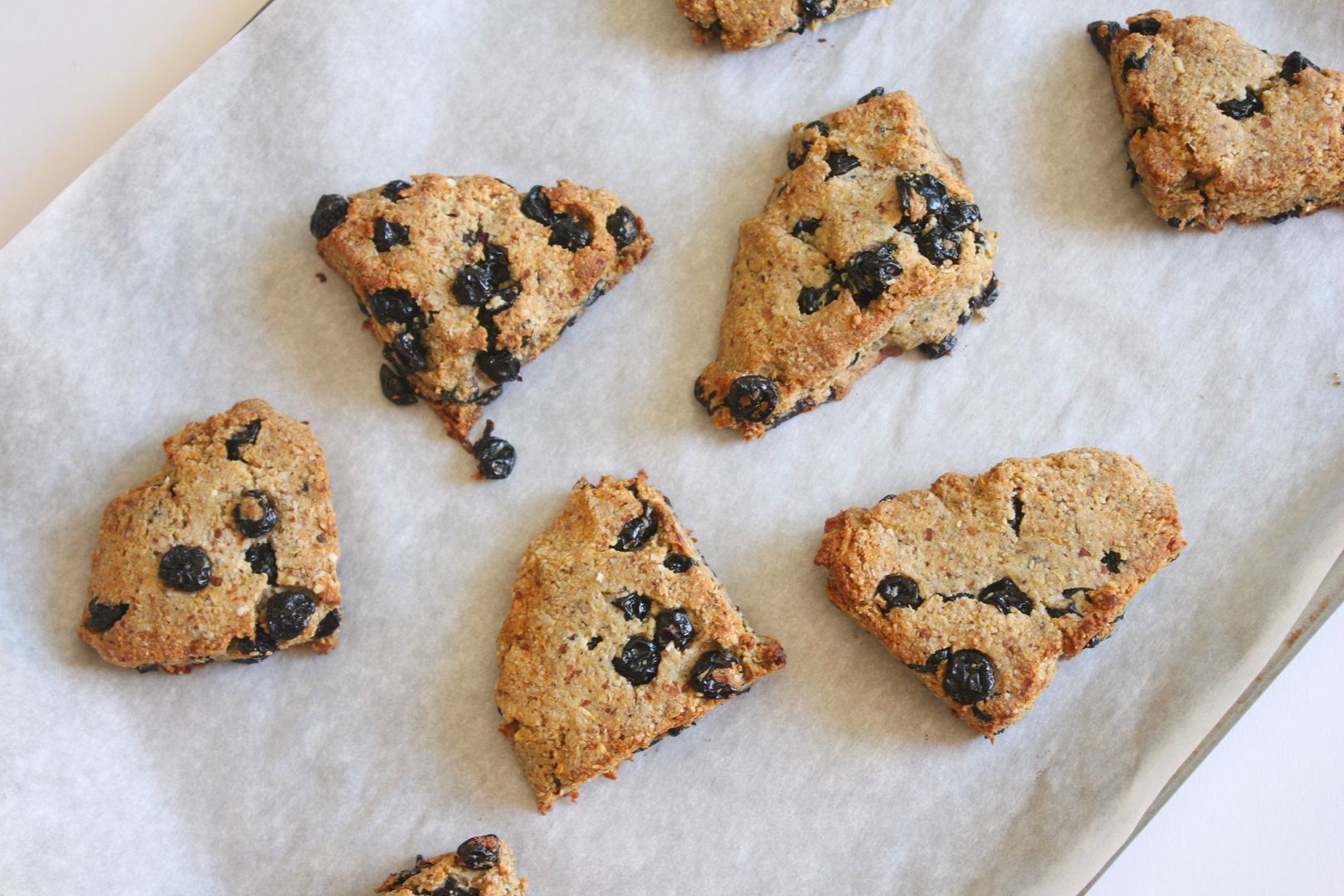 Yep you read that right...flourless scones! How? Almond flour (whole almonds that have been ground into a fine powder). Do they taste good? I am just answering your questions ahead of time ;)... YES.
As a type 1 diabetic, scones are on the top of my DO NOT eat list. If I even attempt to taste a real carby loaded scone it will send my blood sugar into the dangerous high zone for hours...leaving me feeling like crap all day long. After making delicious Paleo
flourless brownies
, I knew
this recipe
for Paleo scones was something I needed to try asap. I made a few little modifications and I was so happy with how these turned out!
What you will need:
2 cups of almond flour
1/4 tsp of sea salt
1 tsp of baking soda

1 cup of dried blueberries
1/4 cup of unsweetened shredded coconut
1 egg
2 tbs of agave nectar

Directions:

Preheat oven to 375 degrees
In a large bowl, mix together the almond flour, sea salt, baking soda, blueberries and coconut.
In a small bowl, mix the egg and agave nectar together.

Combine the wet ingredients to the dry ingredients and mix until blended together.

Use your hands to knead the dough to thoroughly distribute all the ingredients.
Form dough into two large circles about 1/2 inch thick.

Cut each circle like a pizza. You can determine how large or small you would like to make your scones.

Place scones on a parchment lined baking sheet.
Bake for 10 minutes or until the tops are golden brown.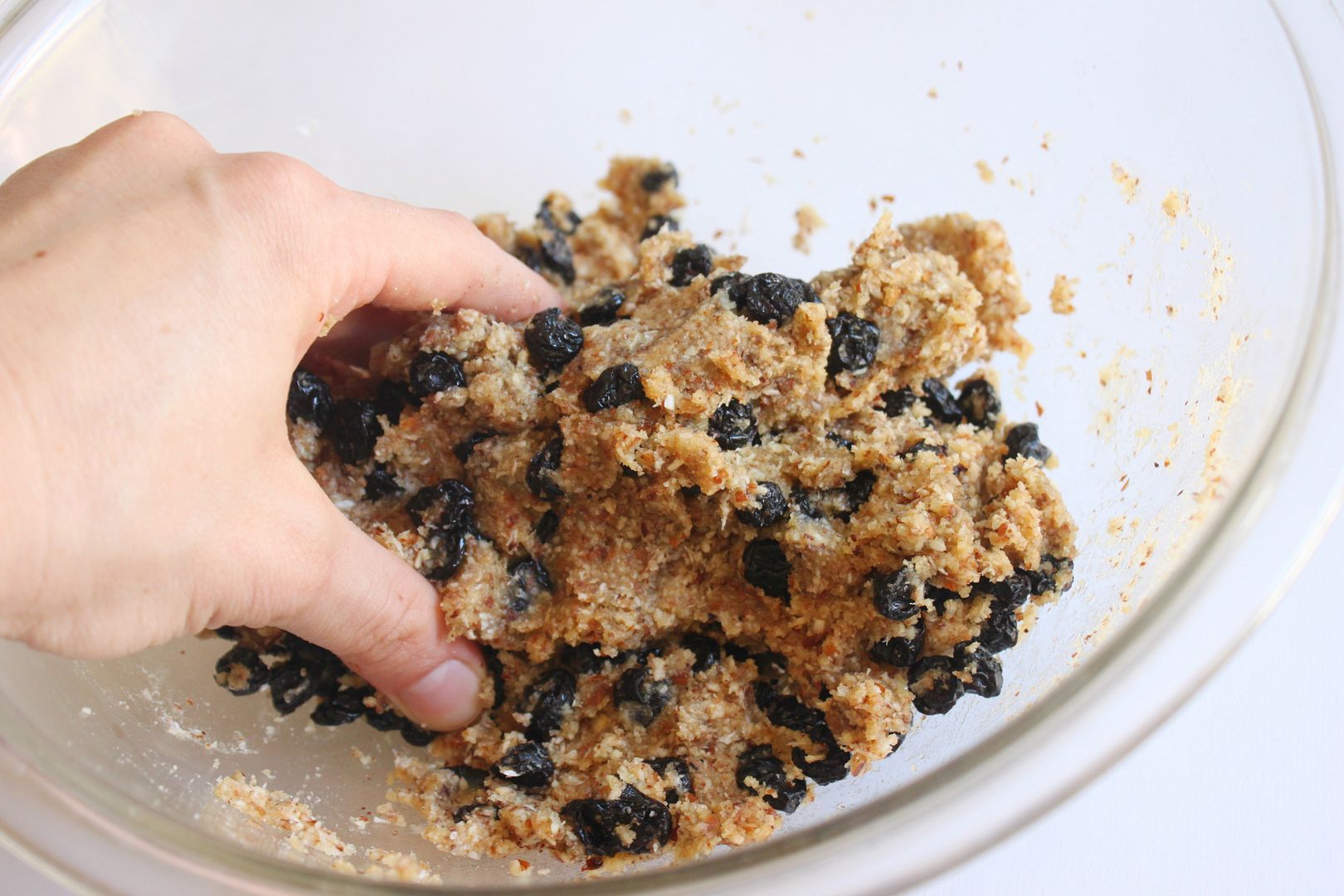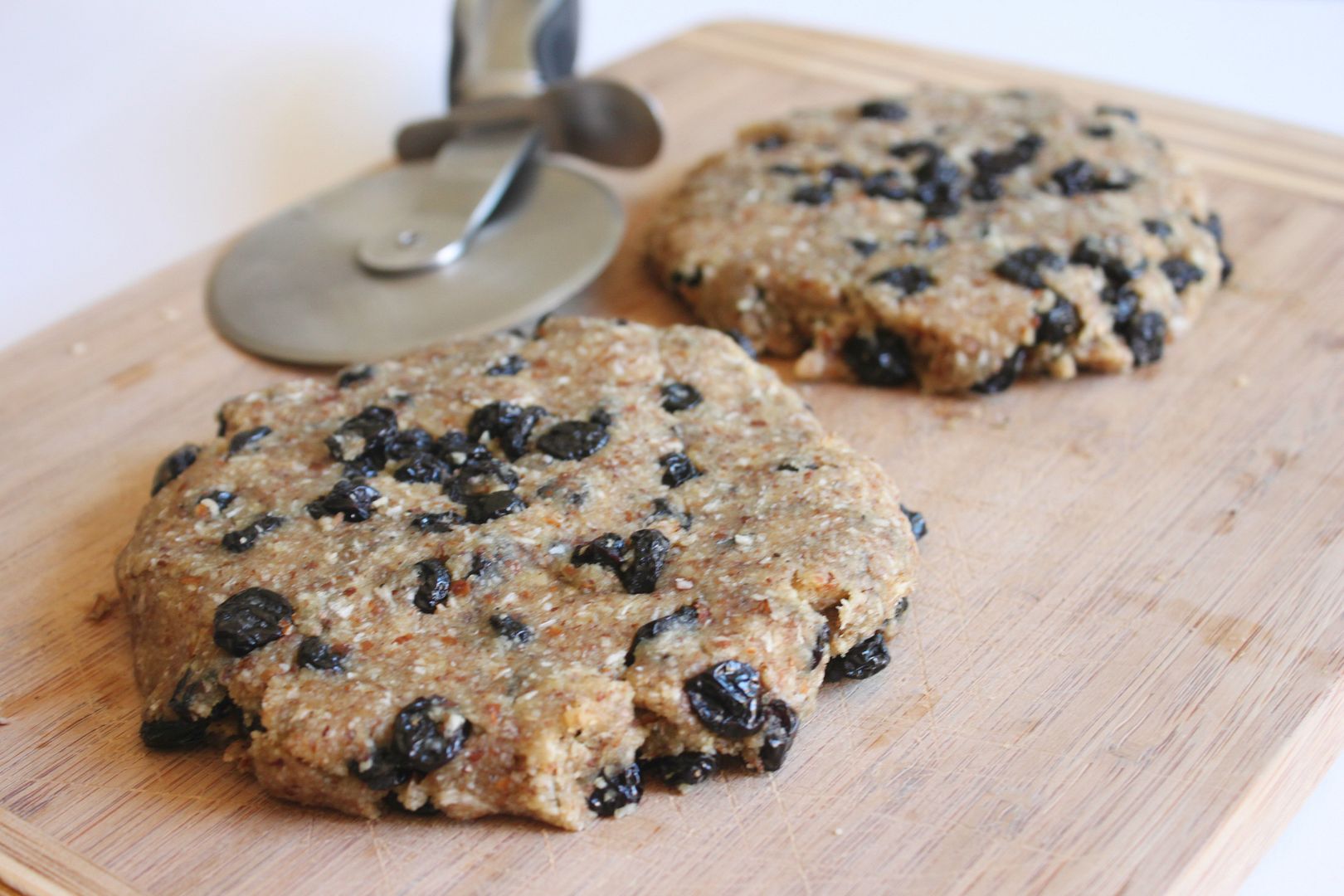 I was shocked how "real" these tasted. I topped mine with a little coconut butter and enjoyed every last morsel. I highly recommend that you don't just take my word for it and make these yourself so you can be in flourless heaven like me.