My family loves almond butter. We put it on or in pretty much everything...
apples
, carrots,
pancakes
, toast,
energy snacks,
and smoothies. I recently started making it from scratch and once you make it from scratch you will never buy store bought almond butter ever again, it is that good. The following recipe is one that I have come up with on my own after playing around with a few ingredients.
What you will need:
2 cups of dry roasted almonds
1/3 cup of unsweetened coconut flakes

1/2 tsp of sea salt
Directions:
Place all of the ingredients into a food processor (if you do not own a food processor its a great little kitchen item to have).

Turn your food processor on high and let it run for about 10 minutes. Half way through you will start to wonder how in the world this crumbly mess will turn into almond butter but trust me.
Check your almond butter at 10 minutes. It should start to transform into a chunky butter at this point. If you like smooth almond butter let your processor run until it is nice and creamy.

Scoop out your fresh almond butter and place in an airtight container or jar.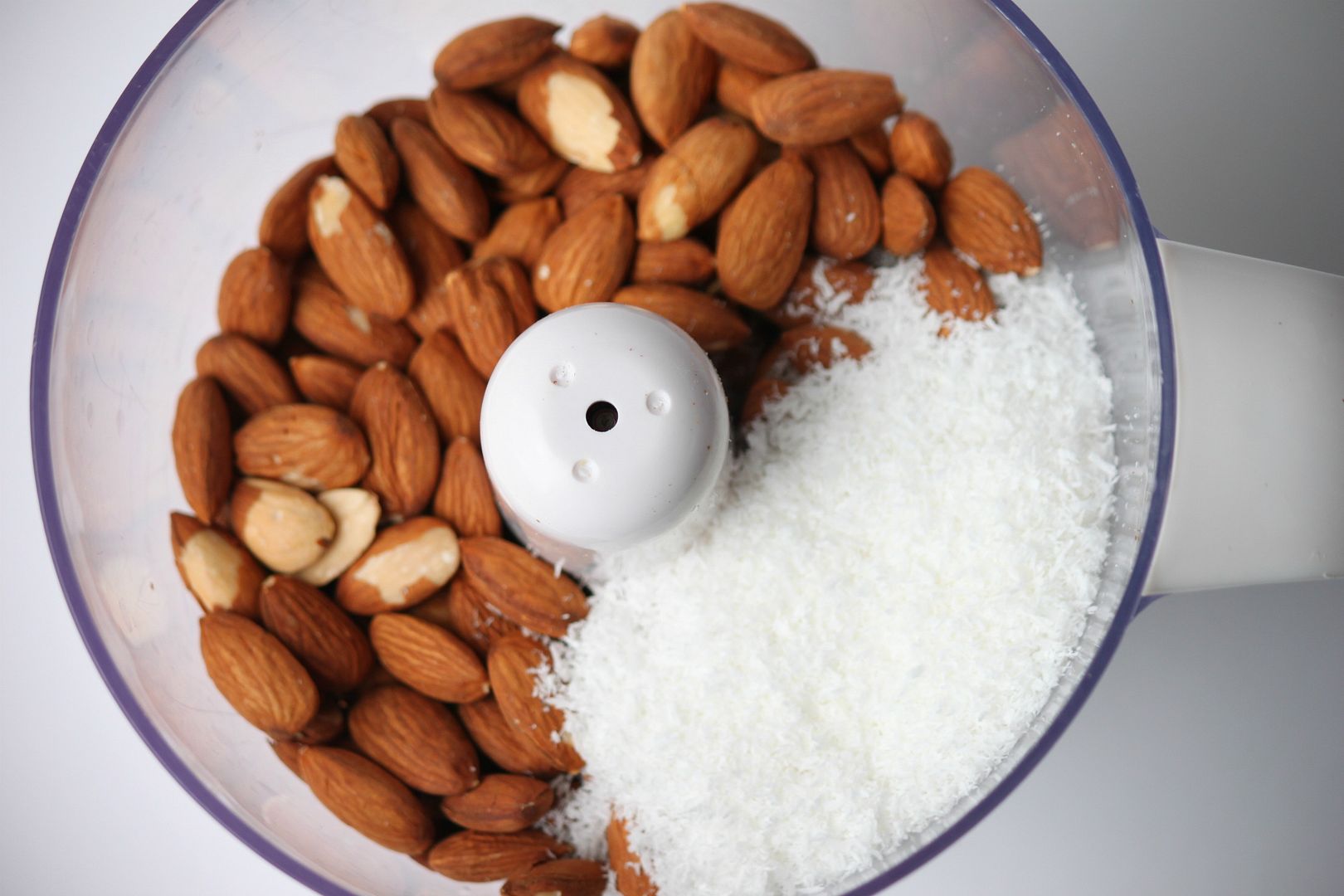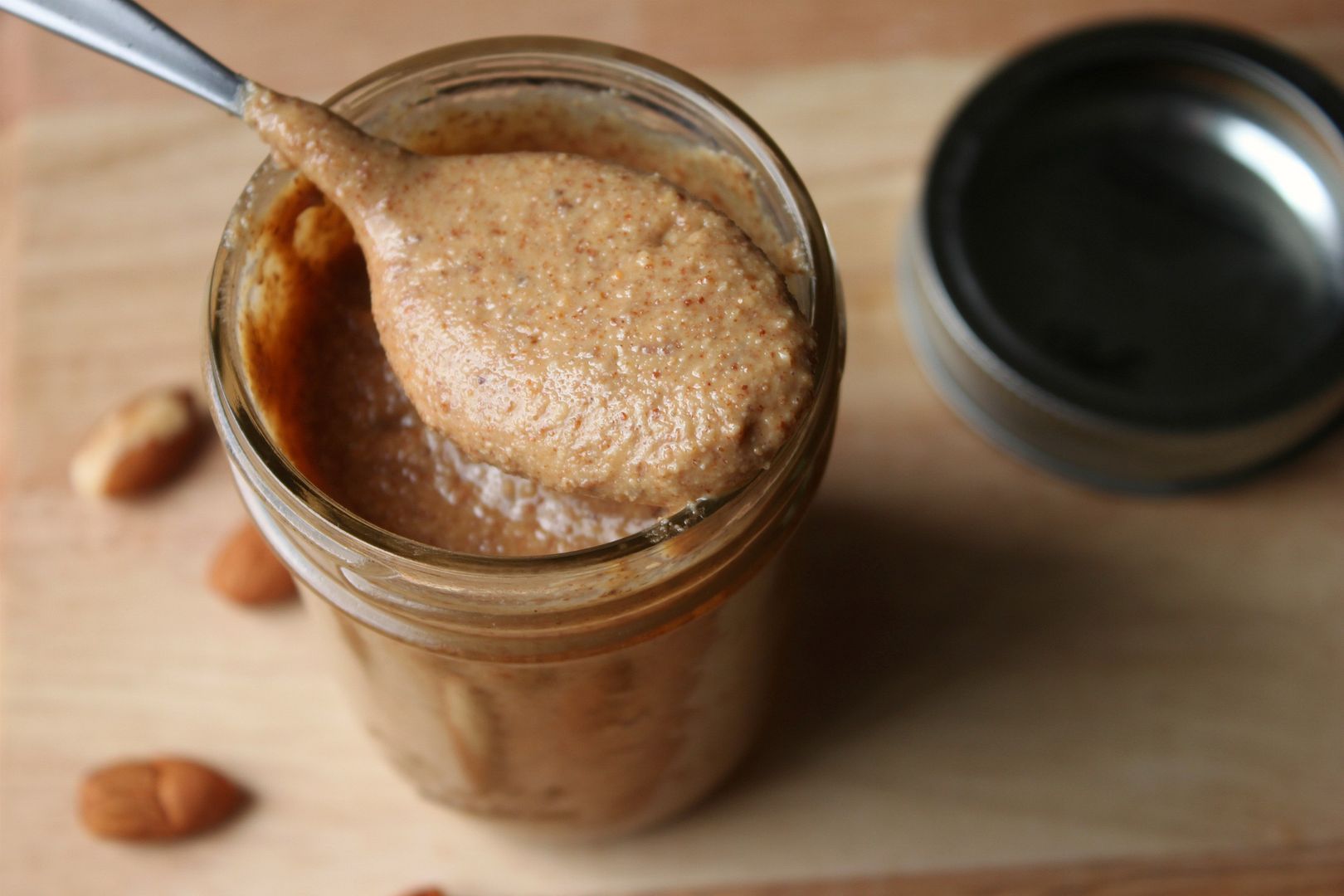 This is creamy, fresh, easy to make and tastes nothing like anything purchased from a store.
Pin It