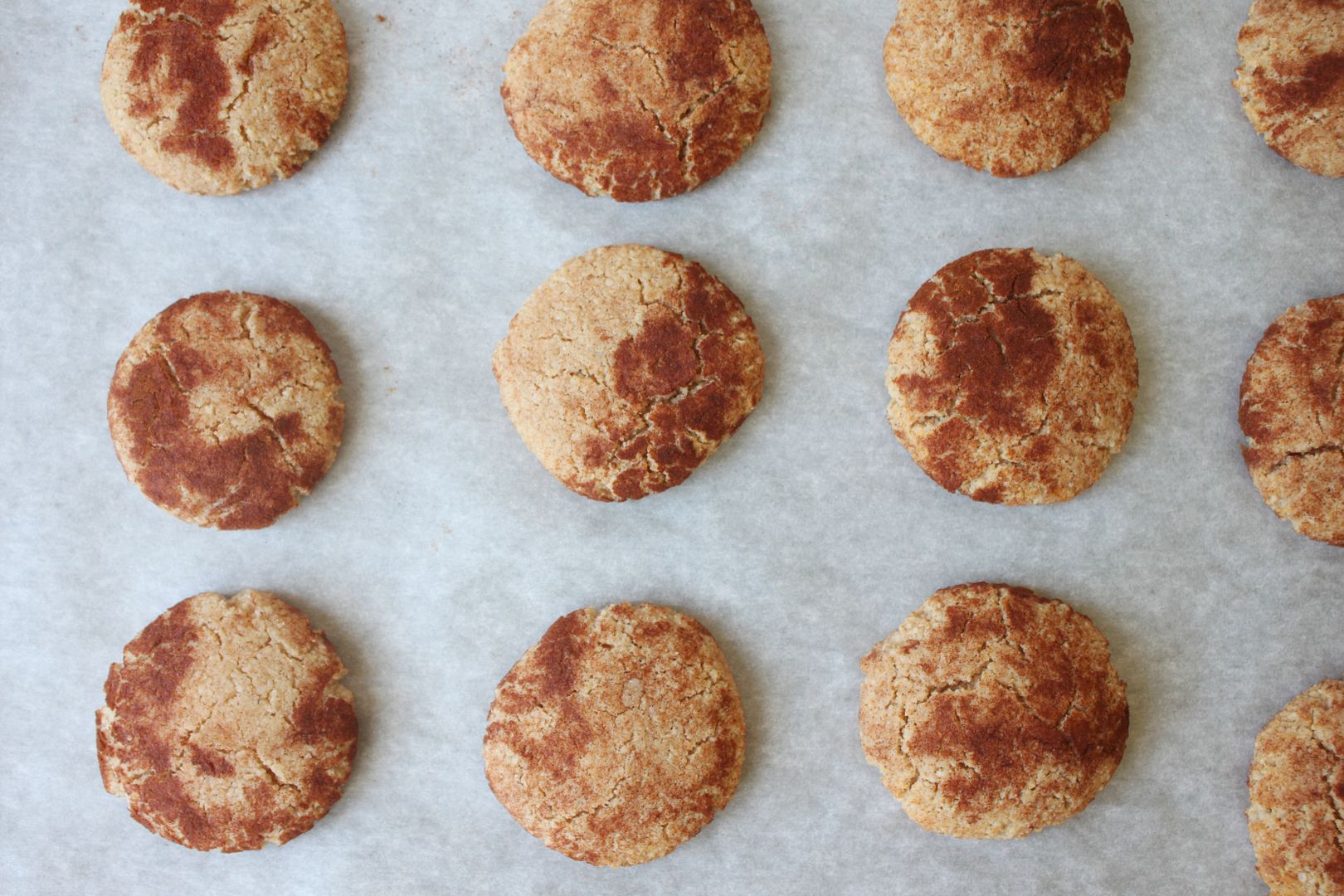 I wish I had a cool story as to why I made these cookies but I don't. I was just craving some cookies and since I am
eating Paelo
I wanted to make sure all the ingredients used were top notch and Paleo friendly. I also am really wishing fall would hurry up and get here and nothing screams fall like a house full of freshly baked cinnamon snicker doodle cookies (never mind the fact that it was over 100 degrees outside when these were baking). I did a little searching and used
this recipe
as a guideline with just a few little modifications.
What you will need:
1 1/2 cups of almond meal
1 tbs of coconut flour
1 egg
1/4 cup of honey

1/4 cup of melted coconut oil
1 tsp of vanilla
1/2 tsp of cinnamon + extra for rolling dough in

1/2 tsp of nutmeg
1/2 tsp of baking soda
1/4 tsp of sea salt
Directions:
Combine all the ingredients together in a bowl and mix well.
Cover the cookie dough and place in the fridge to chill for one hour.
Preheat oven to 350 degrees.

Roll the cookies into small balls and coat in cinnamon.
Use the bottom of a cup or jar to flatten them out.

Place cookies on a parchment lined cookie sheet and bake for 10 minutes.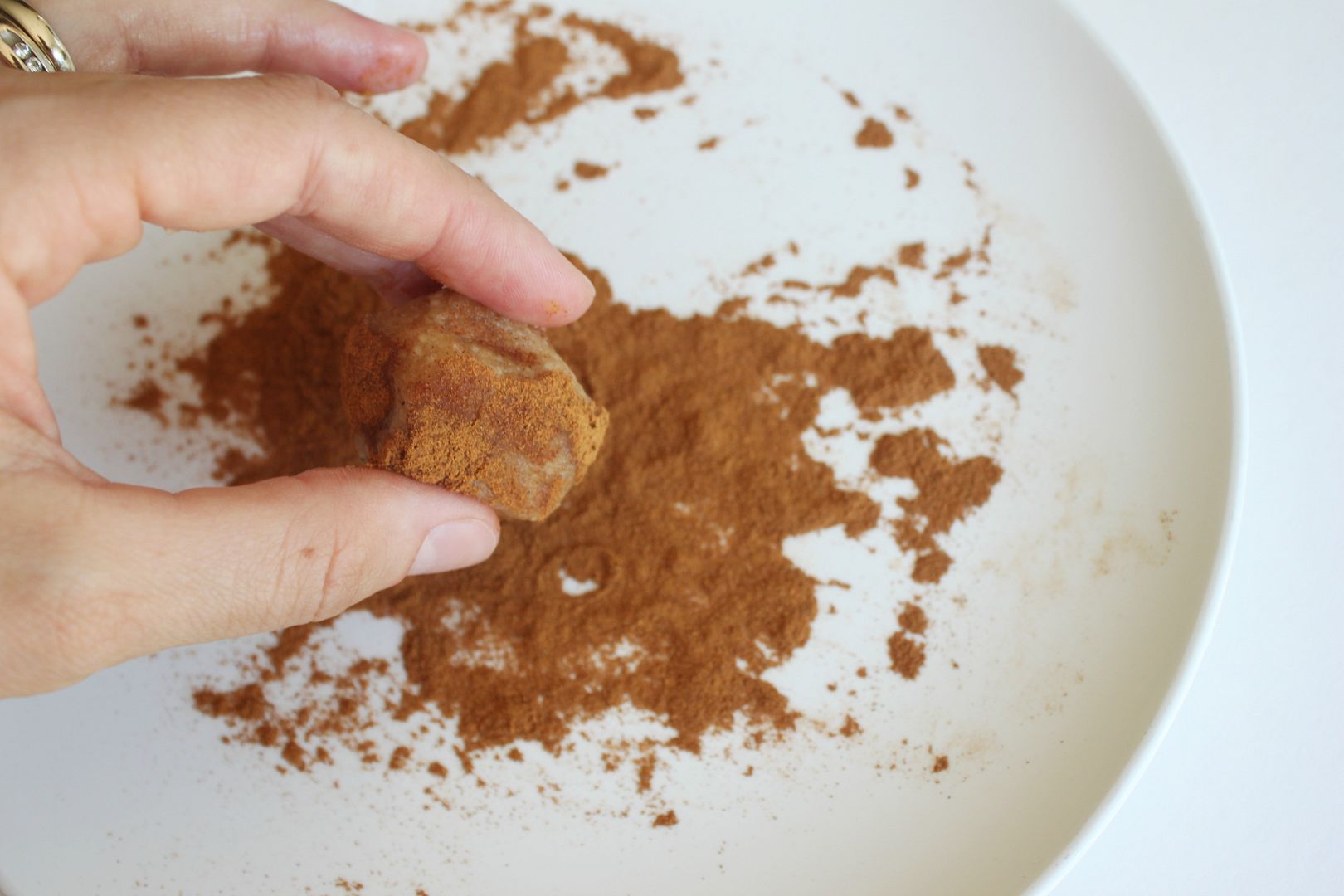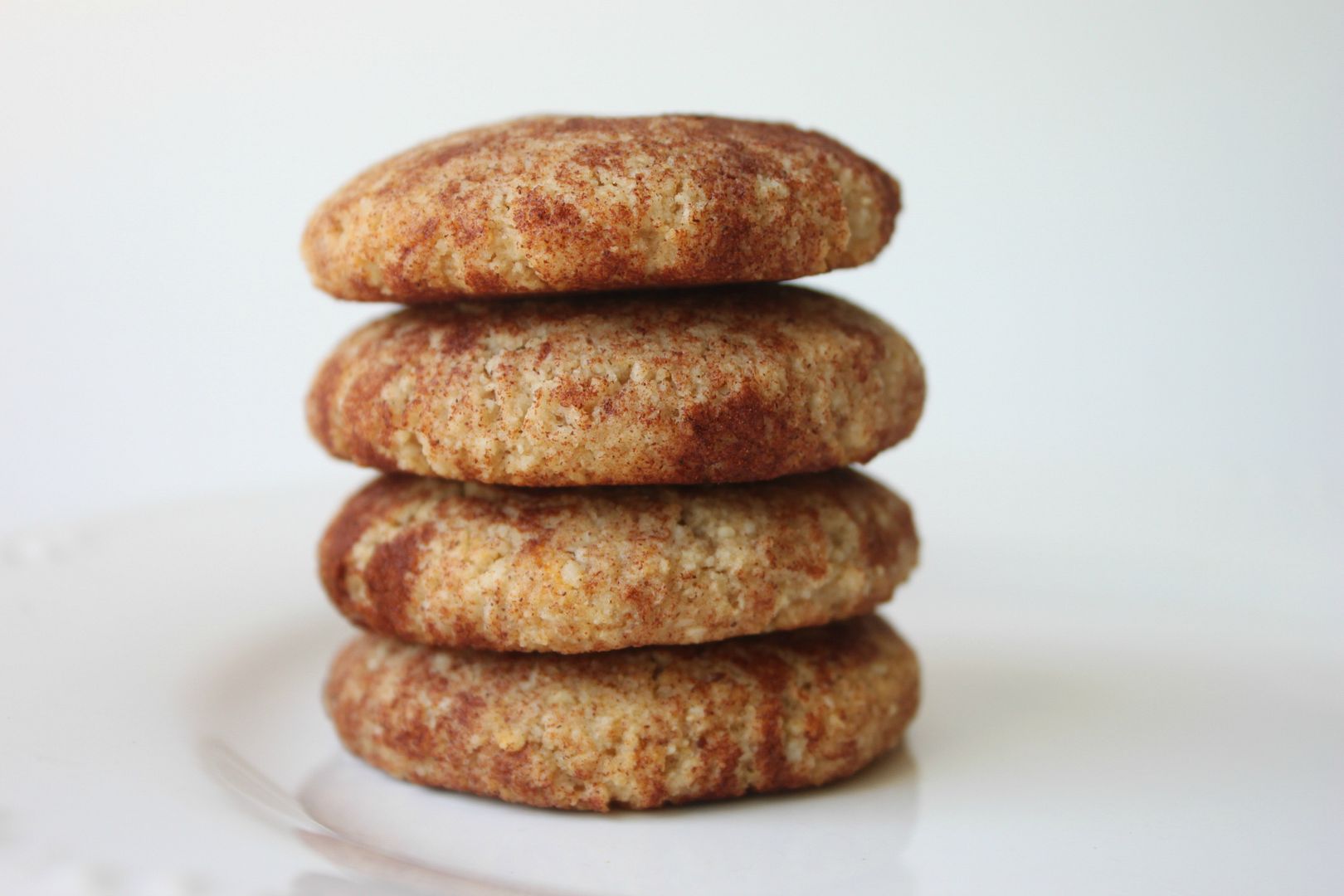 The end result is a soft almost dough like cookie that has just the right amount of sweetness and spice. My husband, who is my true taste tester (and not always so nice with his "constructive criticism") said these were, "BOMB." He ended up eating almost the entire batch himself. I would say this recipe was a success.
This recipe makes 14 cookies and each cookie has approx 5 grams of effective carbohydrate.
On a side note: I just googled, "When does fall start?" and it is September 22 just FYI. Wooo just a month away!