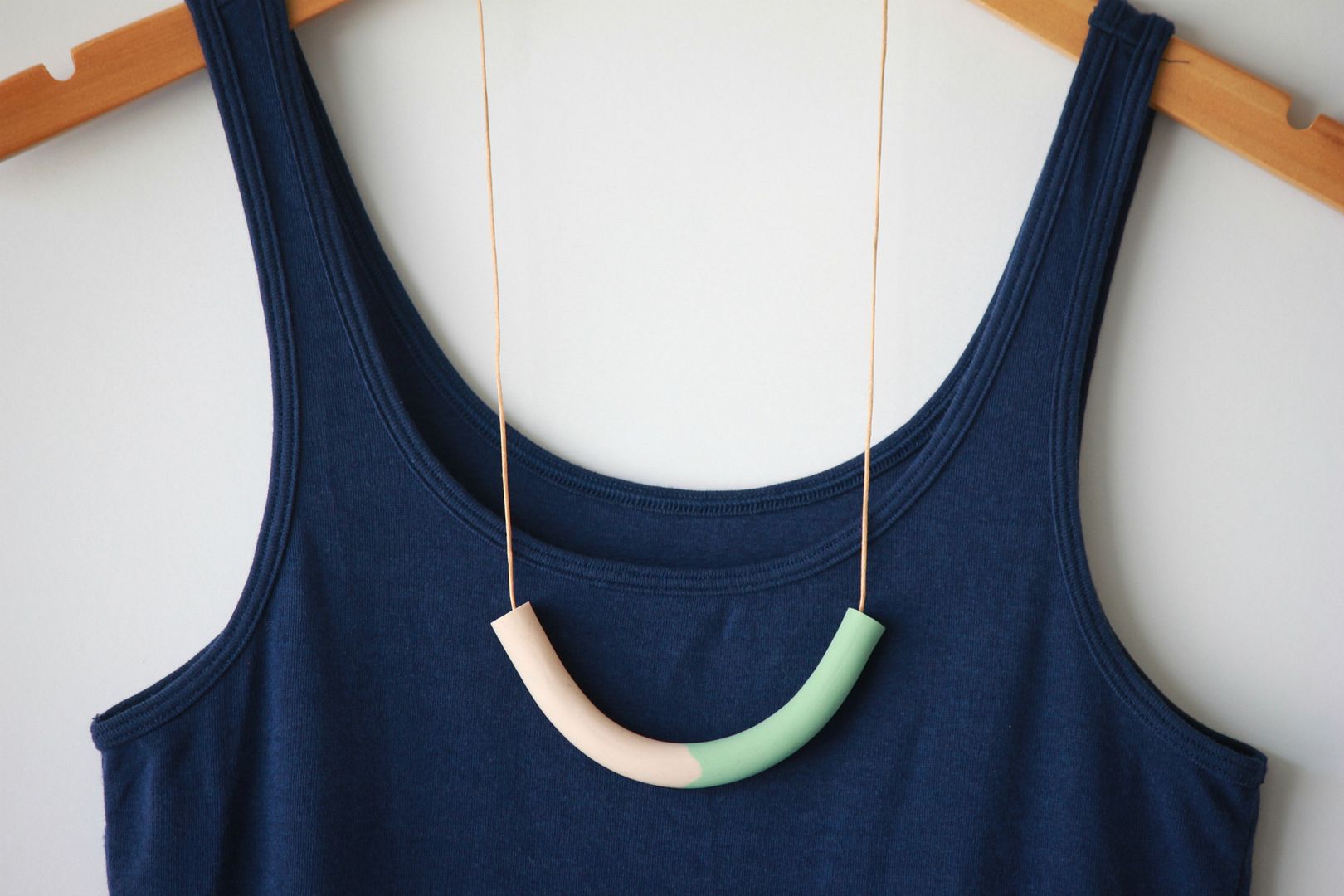 I was recently browsing around on Etsy and I spotted
this
beautiful necklace. I was instantly inspired and since it was made out of polymer clay I knew I wanted to recreate it myself. Here is how I did it...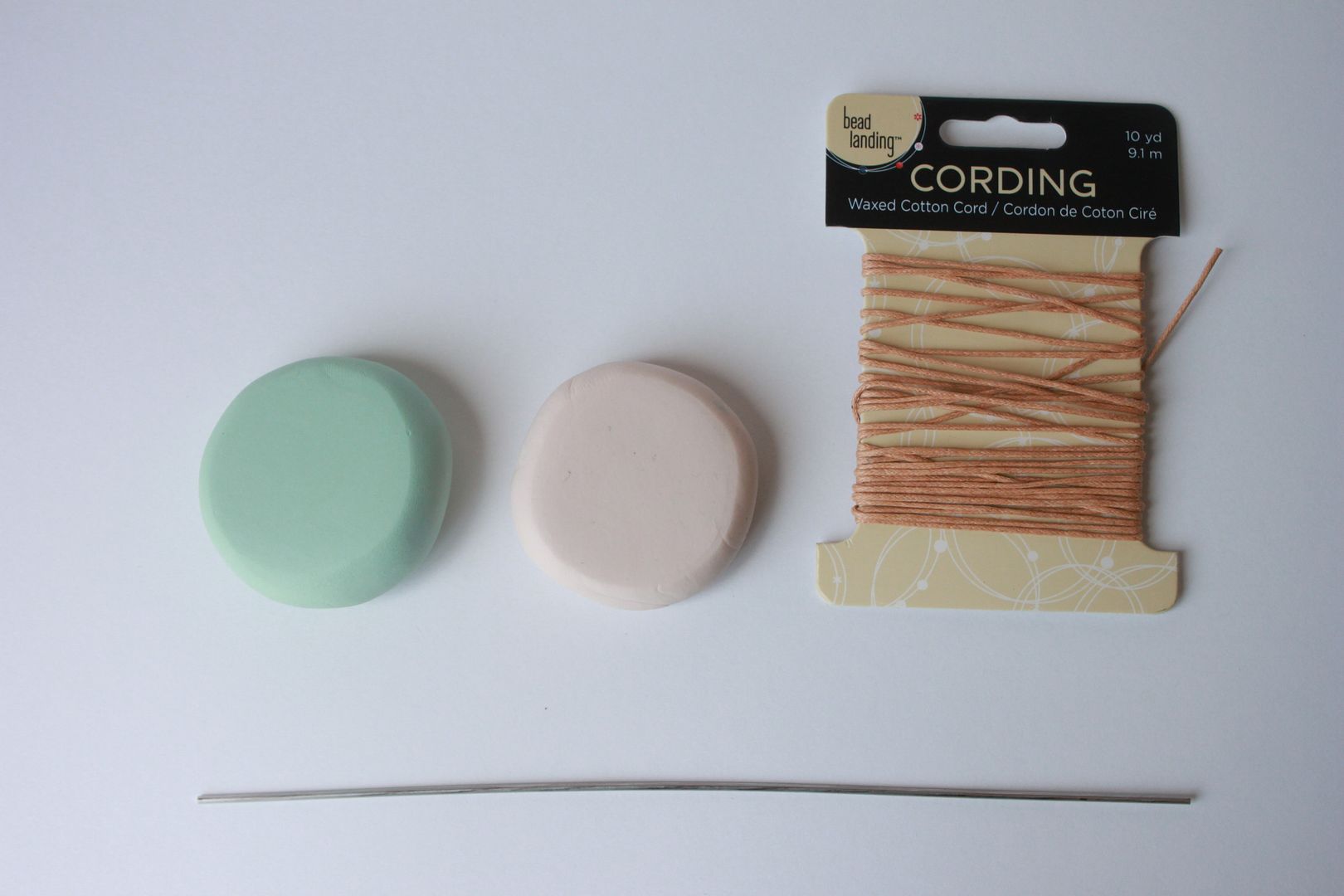 What you will need:
2 polymer clay colors
Waxed cotton cord
A metal bead making tool. You can find this at Michaels or Hobby Lobby.
Razor (not pictured)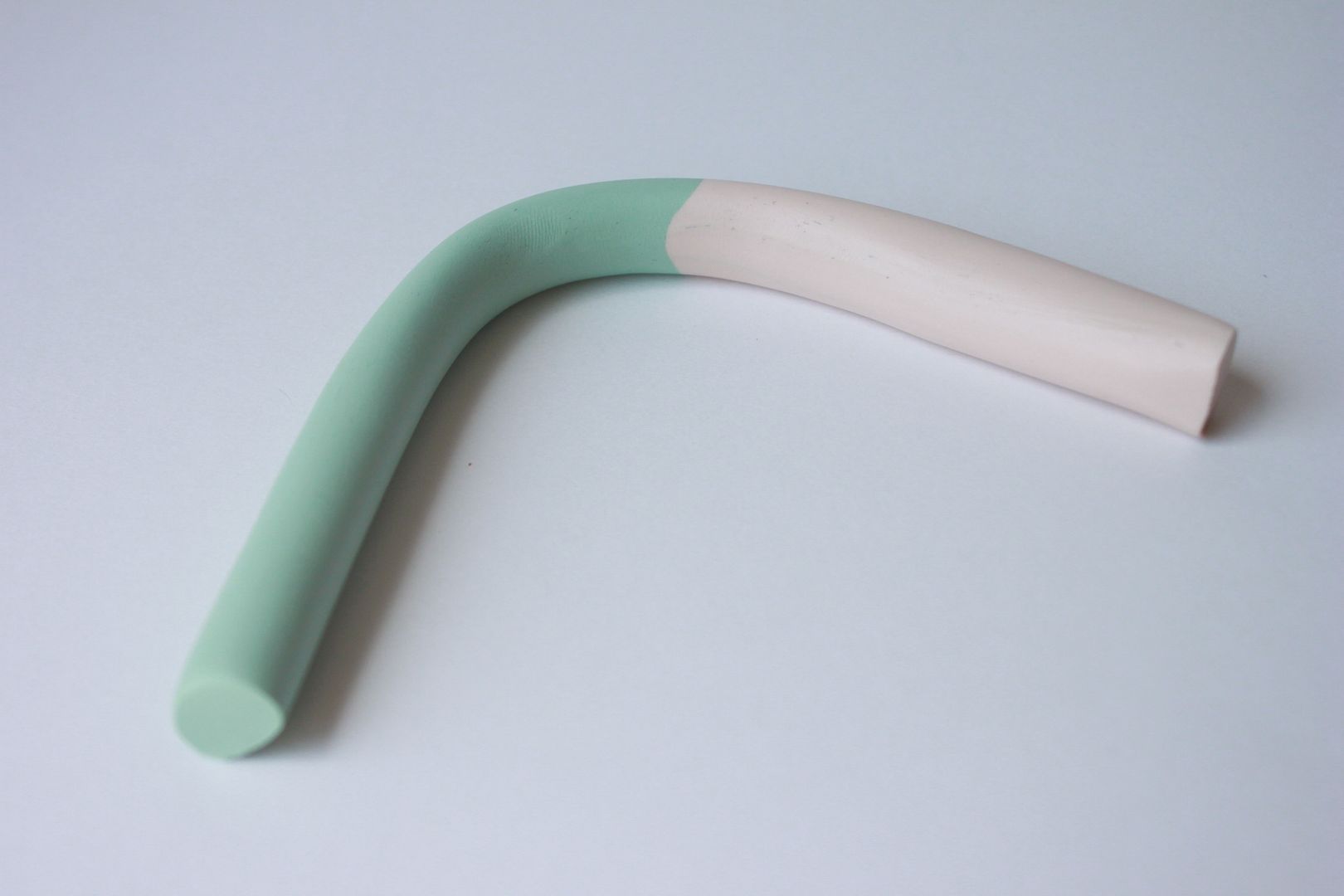 Start by conditioning your clay. Roll out two skinny tubes and attach them at the middle by rolling them together until they "fuse."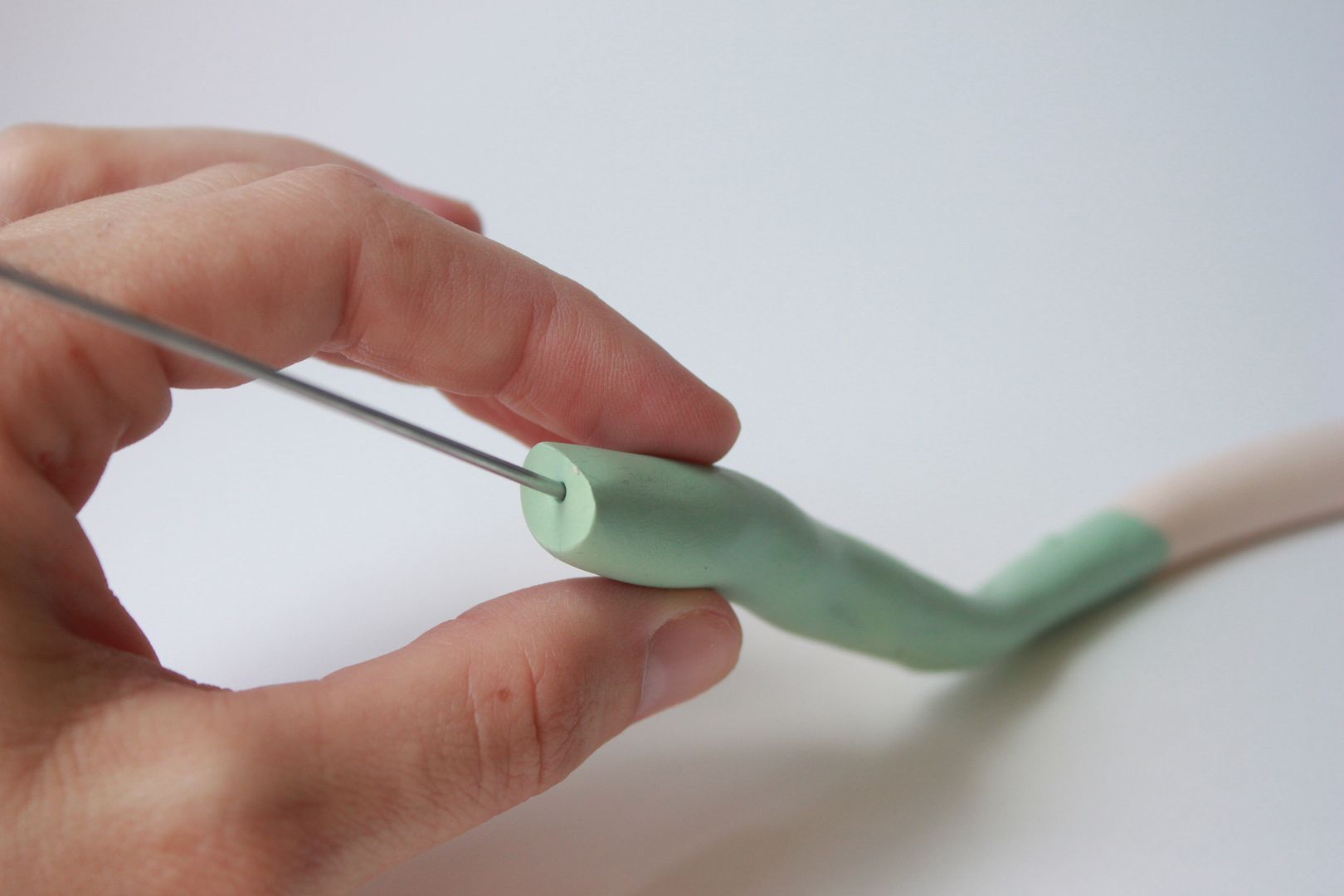 Poke your clay bead in the center and begin squishing your bead onto the metal tool. Don't worry if it looks all limpy and weird, it will all come together in the next step.
After you get the clay all the way onto your bead making tool, use the palm of your hand to roll out any imperfections and to make it smooth. Wiggle the metal tool around until you have a nice size hole. Carefully remove the clay bead and shape it into a half circle shape. Bake your bead according to clay directions. Once the bead is done, use the razor to slice off a tiny bit of each end to make it look clean. You will want to do this before your bead completely cools.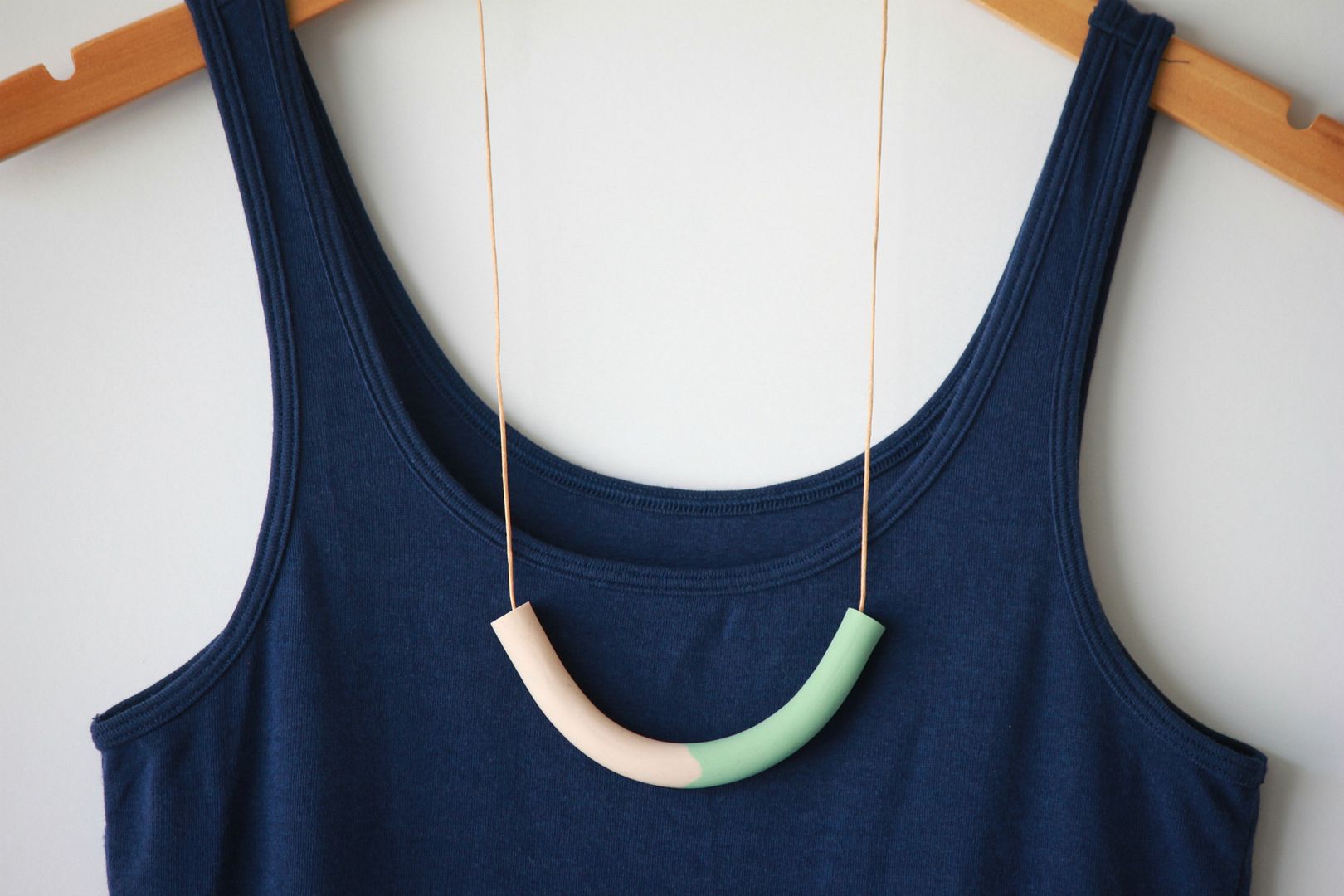 Such an easy and simple statement piece! I had so much fun making this that I think I will make a few more with bright and bold colors next.