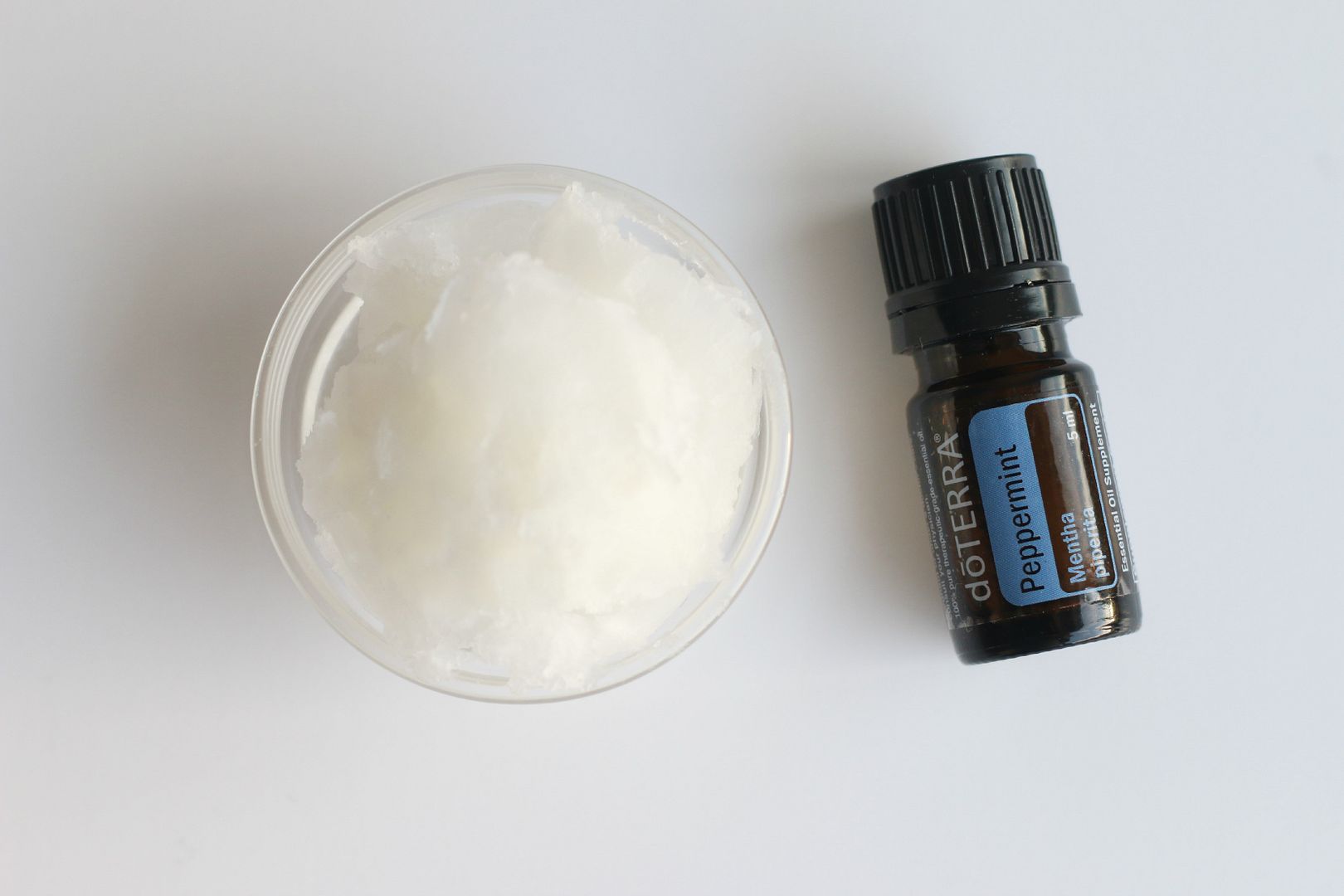 A few days ago I took a close up picture with Max and the first thing I noticed (other than my tired looking eyes) was that my hair looked super dry, yikes! I have been color treating my hair (sounds better than saying bleaching) for years so it's not that big of a surprise, but that doesn't mean I can't try to help out my poor strands.
I am a huge fan of coconut oil and decided to give this age old remedy a try, with a little added invigorating peppermint oil twist.
UM WOW! This was awesome. After I washed it out my hair looked healthy, silky (not greasy) and hydrated. I was so impressed with this super simple treatment and 3 days later my hair still looks and feels great.
What you will need:
2 drops of peppermint oil
Directions:
Scoop out a good amount of coconut oil (I used about a tsp but my hair is short).
Mix the coconut oil with the peppermint oil and apply to your hair really working it into the scalp and down through the ends.
If your hair is long twist it up into a bun. Cover your hair with a shower cap or a damp (clean) towel.
Let the treatment sit for 30 minutes.
Shampoo and condition in the shower to make sure you get all of the coconut oil out.
Blow dry and style like you normally would. You will be amazed at how soft and beautiful your hair looks and feels!
If you try this, or have tried this I would love to hear your thoughts!