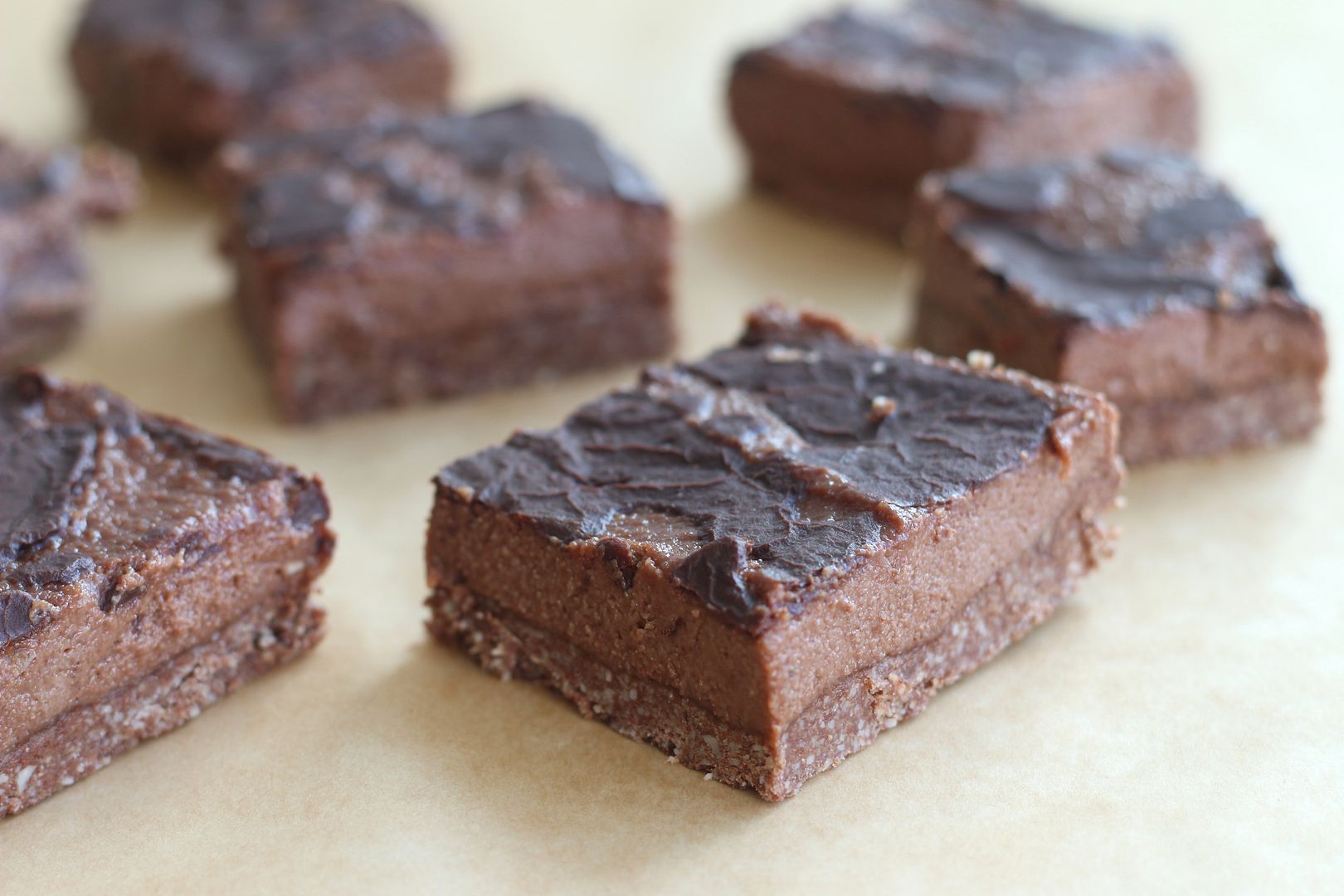 When it comes to dessert eating I am not even really sure what is considered "normal." Is it normal to make a big giant batch of something on a Friday and then by Saturday night
every last bit
is gone? Maybe that's not completely normal but that's almost always what happens whenever I make something fun. My family has no concept of the whole savoring of desserts thing.
Ever since I made
these
I have been kind of obsessed with the idea that I can make all the desserts that I had almost written off forever (due to the mass amounts of dairy and sugar) with my new favorite low carb, healthy cheesecake filling twin... cashew cream. Whew that was a big run on sentence but I am not changing it. If making desserts with cashew cream is something new to you, you must try it and better yet don't tell anyone how you made your dessert and let your skeptical healthy dessert eating family and friends be the judge. They will not know the difference and they will think you are a baking goddess. I pinky promise.
What you will need for the crust:
2 cups of almonds
3 tbs of unsweetened cocoa powder
3 1/2 tbs of honey (sub maple syrup if you want to make these vegan)
2 tbs of coconut oil
What you will need for the filling:
2 cups of raw cashews *
1/3 cup of almond butter
1/4 cup of fresh lemon juice
1/3 cup of honey (sub maple syrup if you want to make these vegan)
1/4 cup of unsweetened cocoa powder
1 tbs of vanilla
* Soaking your cashews over night in a bowl of water will make the filling so much more creamy and that much more delicious! If you have time for this extra step I highly recommend it.
For the topping I simply melted together a little coconut oil, honey and cocoa powder until I had a sauce consistency and drizzled it over the top before freezing.
Directions:
Place all of the ingredients for the crust in a food processor. Process until everything can easily stick together. If your crust does not seem to be sticky add a little more coconut oil and then continue to process.
Line a 8x8 baking dish with parchment paper and evenly distribute the crust ingredients along the bottom. Press down firmly with your fingers or a spoon so that the crust will stick and hold together.
Place all the ingredients for the filling inside your food processor. Process until you have a smooth cheesecake filling consistency.

Layer the filling on top of the crust.

Drizzle (I love that word) the chocolate sauce over the top.

Place in the freezer for about an hour or until the cheesecake is set. And that's it!
Enjoy!
My husband and I both agreed that this was even yummier (if that is even possible) the next day after it had been frozen overnight.
If you make this please make sure to come back to let me know what you thought!