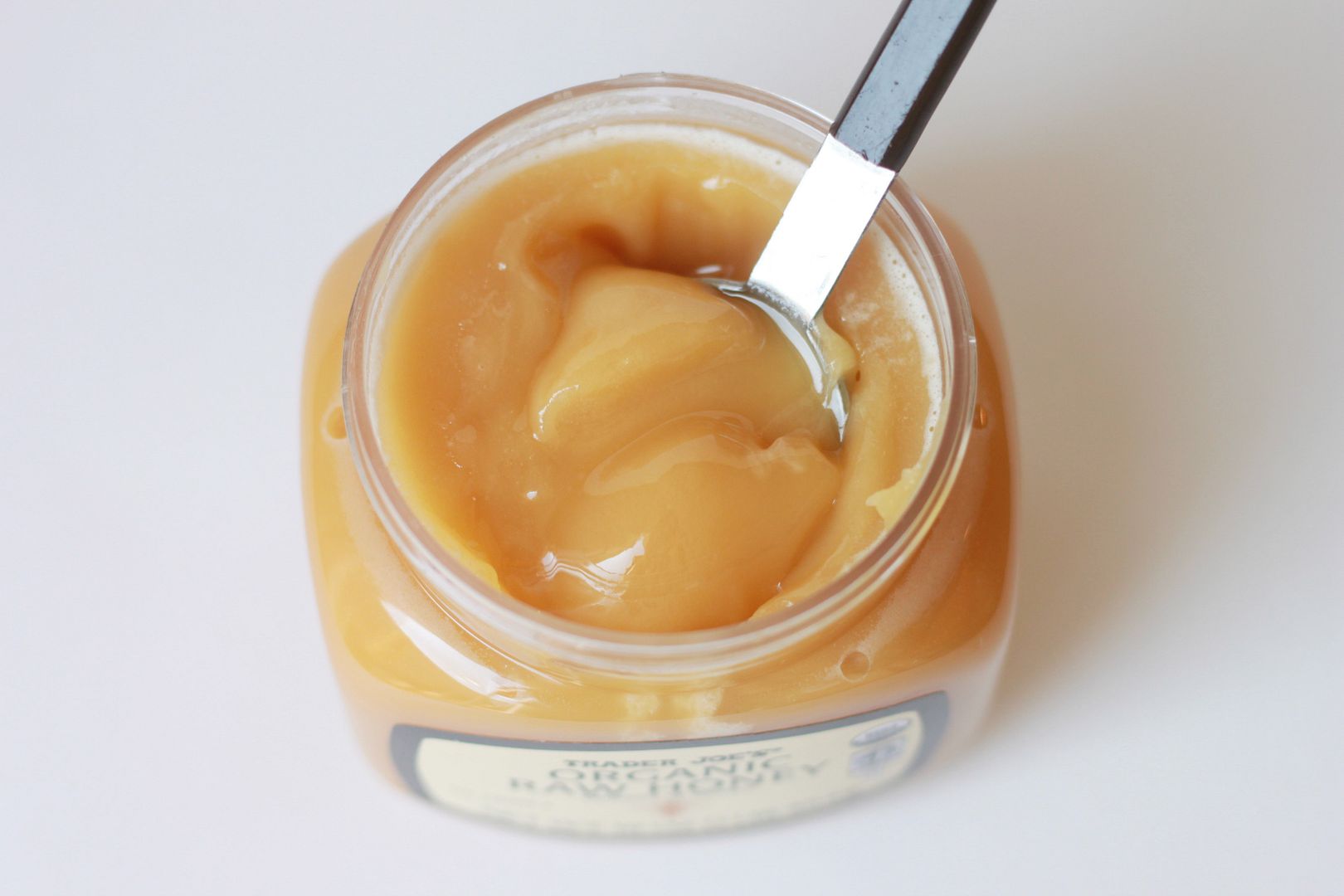 With spring now in full swing I decided it was time to spruce up my blog and bring back the
skin care tip of the week series
, but
with a twist
. I will now be including beauty related topics in this series as well. There will be a variety of new topics covered including everything from (strange) hair removal techniques to how to extend your eyelashes naturally. Nothing beauty or skin related will be off limits. It's going to be fun and hopefully you learn or are inspired to try a new thing or two along the way.
One of the best parts about being a licensed esthetican is being able to continue to learn about new beauty and skin care advancements. What that said, some of the best beauty tips are the ones that are tried and true and have been around for ages. Take honey for example.
Using honey as a beauty secret dates all the way back to Cleopatra who used to take baths filled with it. The lady was onto something. This sticky (yummy) stuff is so incredibly good for your skin.
Now the whole idea of slathering your face with something super sticky may not seem appealing but once you discover all the wonderful benefits of raw honey you are going to want to try it out for yourself.
Why putting honey on your face is a good idea:
It is suitable for all skin types, even sensitive.
It acts as an antibacterial and anti-fungal agent and helps disinfect and speed the healing process of acne.
It soaks up impurities and helps detoxify your skin.
It is loaded with antioxidants (aka the good stuff your face wants) and helps restore damaged and wrinkled skin.
It is incredibly moisturizing, but will not break out you.
It naturally cleans your skin and leaves it super soft.
How should you use it?
All you need to get started is a jar or bottle of pure (nothing else added) raw honey. I like to use raw creamy honey (I feel like it's a little less sticky). Slather it on your face and leave it on for 10-15 minutes. Remove with warm water and a super soft cotton washcloth. Follow up with a moisturizer. You will love how radiant and soft your skin will look and feel post honey treatment. If you are looking to make improvements with your skin, a honey mask is good to do 3 times a week.
For more mask ideas you can try:
Green Clay Mask
DIY Vitamin C Mask
Revitalizing Seaweed Mas
k
Rejuvenating Green Tea Matcha Mask
Have you tried incorporating honey into your beauty regime before? I would love to hear your experience if so.