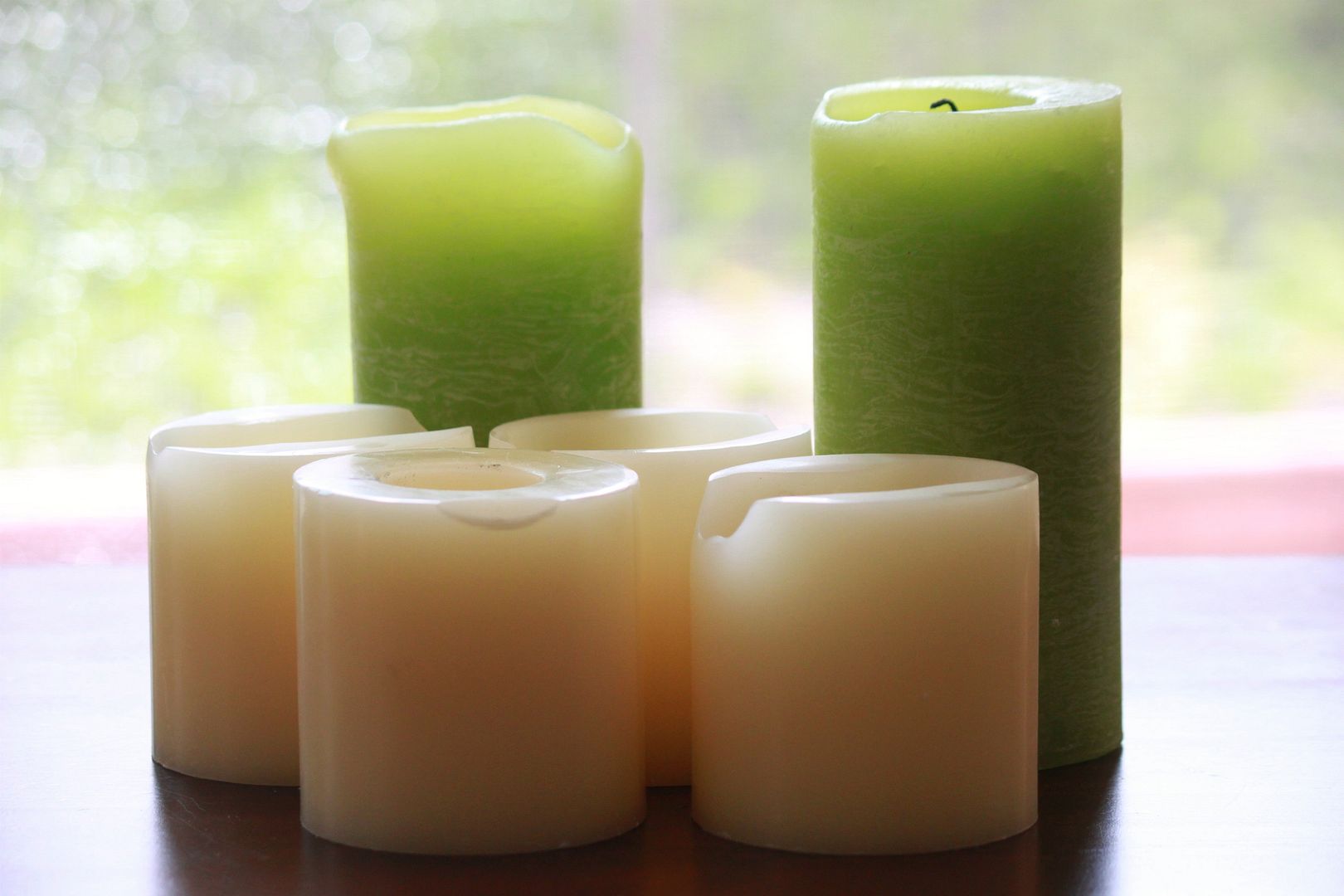 This week I tested out a pin that came from a blog called
Happy-Go-Lucky
.
I was recently cleaning out the closet of my esthetician room, which is now getting transformed into the baby's nursery and realized I had a bunch of aromatherapy candles that were just taking up space. I was about to toss them, but then I came across a great tutorial on
Pinterest
. I knew this was a pin that I needed to put into action asap! The
original poster
used candles in jars so I made a few little changes (I know I originally said I would follow instructions fully but I broke the rules) and I am pretty happy with how my new candle turned out.
I have
made my own candles before
, but this was so much more cost effective (love that phrase).
What you will need:
Old candles
Candle wicks (you can find these at a craft store)
A large melting container (I used a giant mason jar that was leftover from

this party

)
A glass jar
Directions:
I hammered up (Max was wondering what had gotten into me I think ha) my old candles so they were smaller chunks for easier melting. I don't actually know if this makes it easier to melt, but it made sense to me at the time.
Boil a hot pot of water. Place the container filled with the candle chunks into the water and let melt.
Place your wick in the other glass jar. When the candles have melted pour wax into glass jar.
Trim wick once wax has dried and you have a new candle!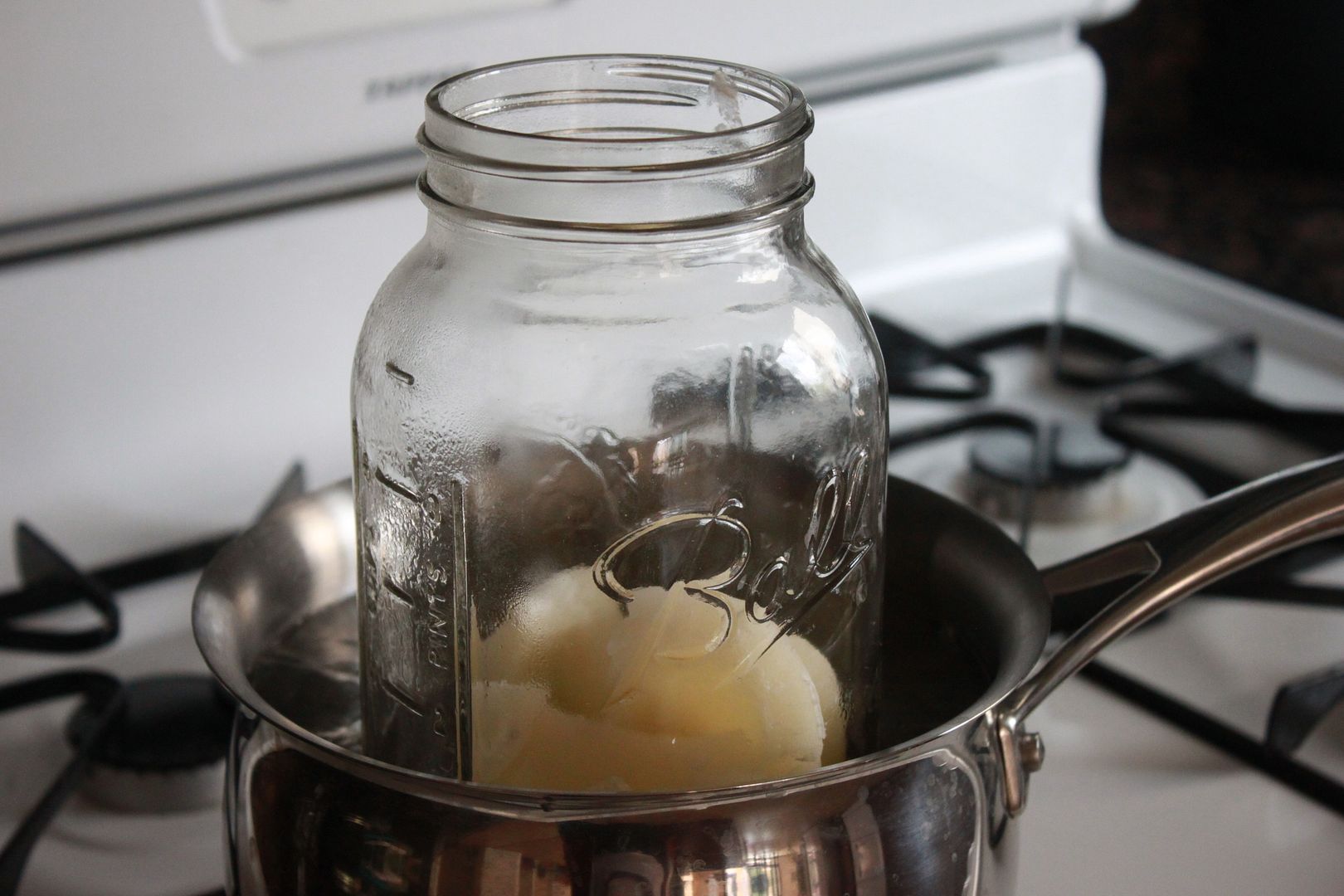 I love my new giant vanilla scented candle! Plus...this whole project only cost me $2 (price of the wicks). I don't think I have ever seen a candle this big for $2, so I am pretty stoked about that!
Have you tested out any pins recently that were a flop or a success? I would love to hear!