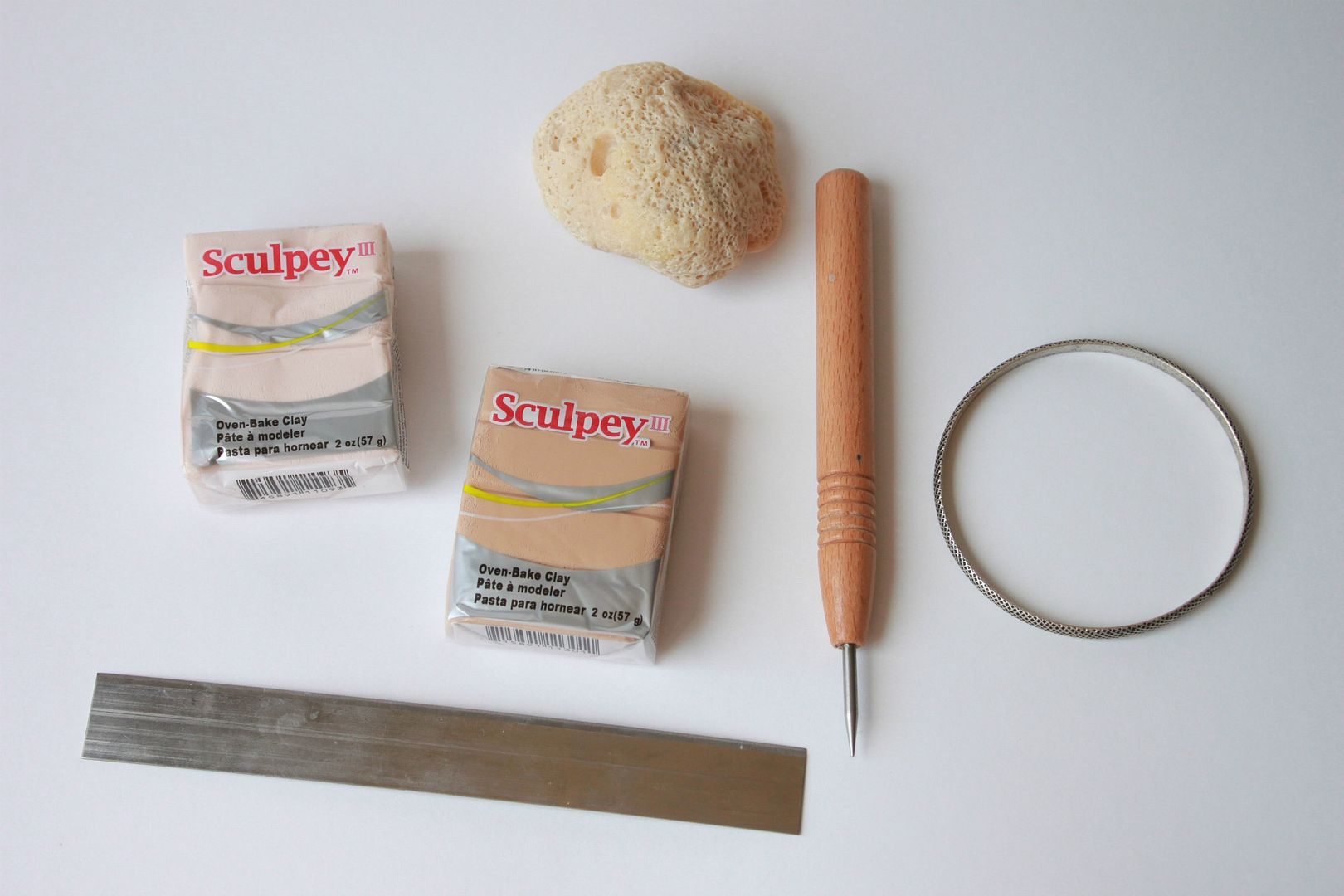 I recently rediscovered a little box of shells that I smuggled across the Mexican boarder (totally illegal I know) a few years ago when we took a trip to Puerto Vallarta. I was sifting through them wondering what I was going to do with them and I came across this great little piece of coral (shown above). I realized it was the perfect "stamp" for polymer clay. I began playing around with a few designs and this is what I came up with...
What you will need:
Neutral polymer clay colors
A piece of coral (obviously not everyone smuggles coral across the border like me, so a rough rock will work too)
A polymer clay bead piercing tool (you can also use a toothpick)
A thin bracelet to use as a guideline
Razor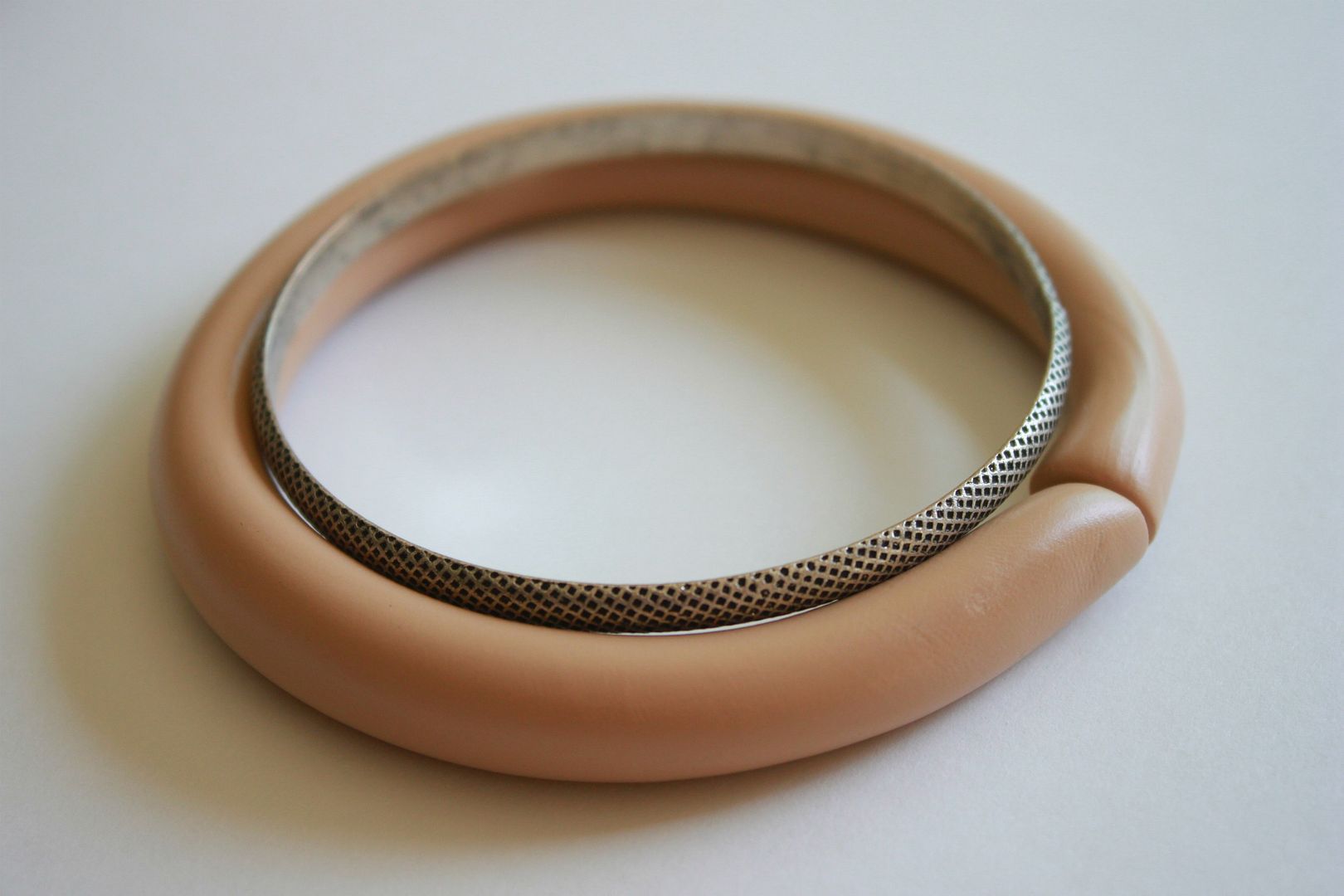 Start by conditioning your clay. Roll out a long tube of clay, which will be the bracelet. For more details on how to do this, see
this post
. Use your guideline bracelet and determine how big you are going to make it. Use the razor to slice off the remainder.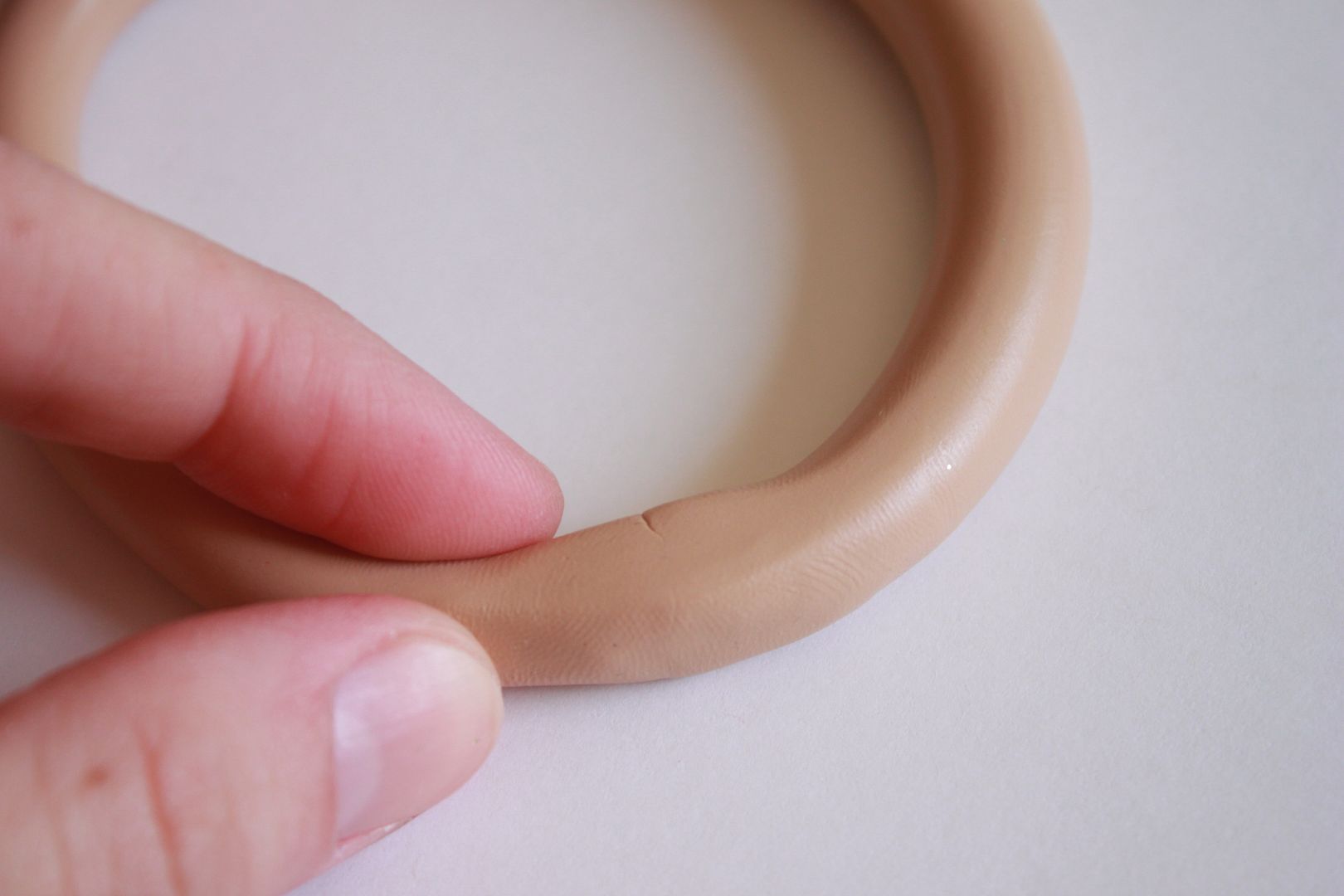 Gently join the two ends together.
Take the piece of coral (or rough rock) and gently stamp your bracelet, giving it a coral like appearance.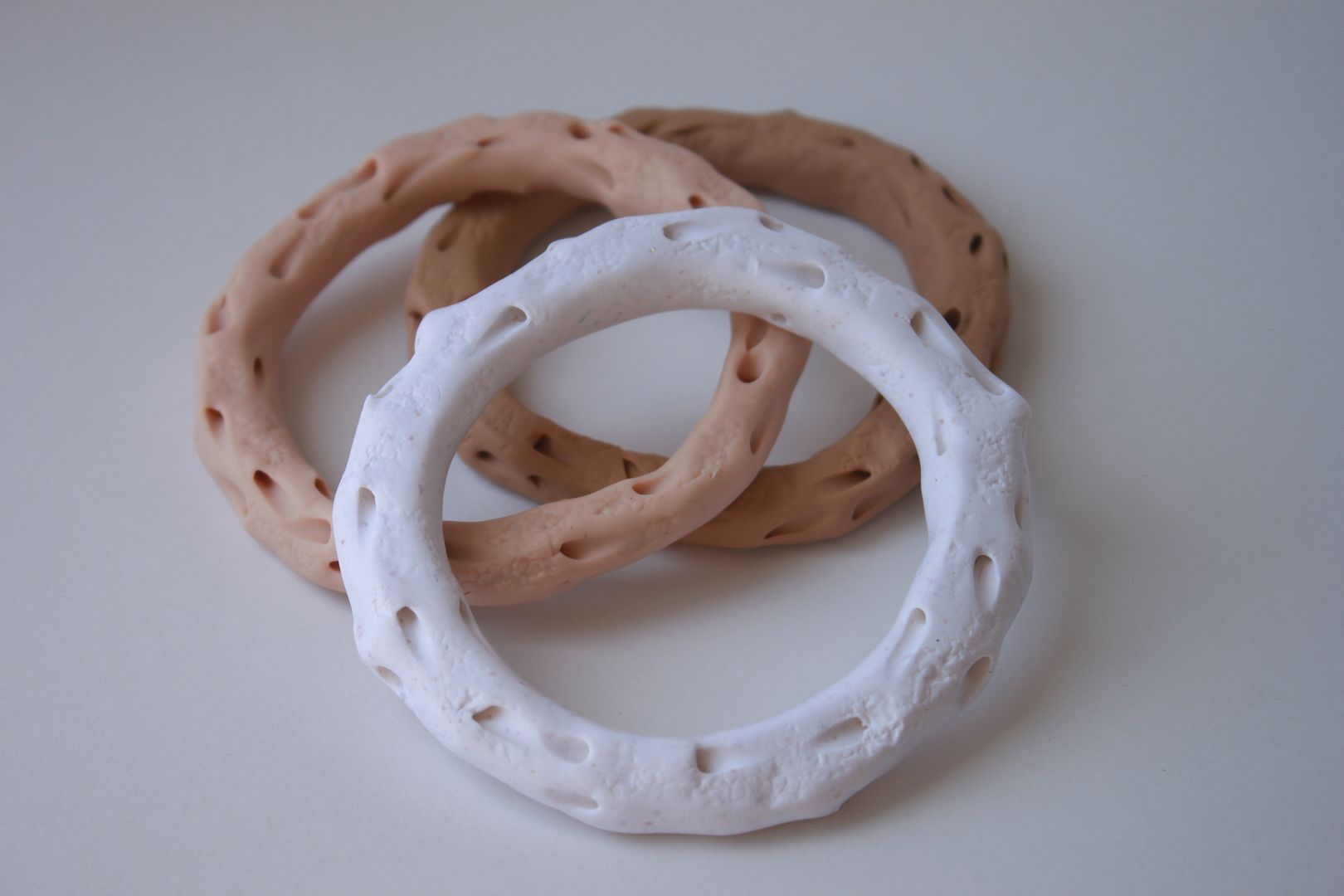 I love how unique each bracelet turned out, each being different than the one made prior. I will be wearing these often!