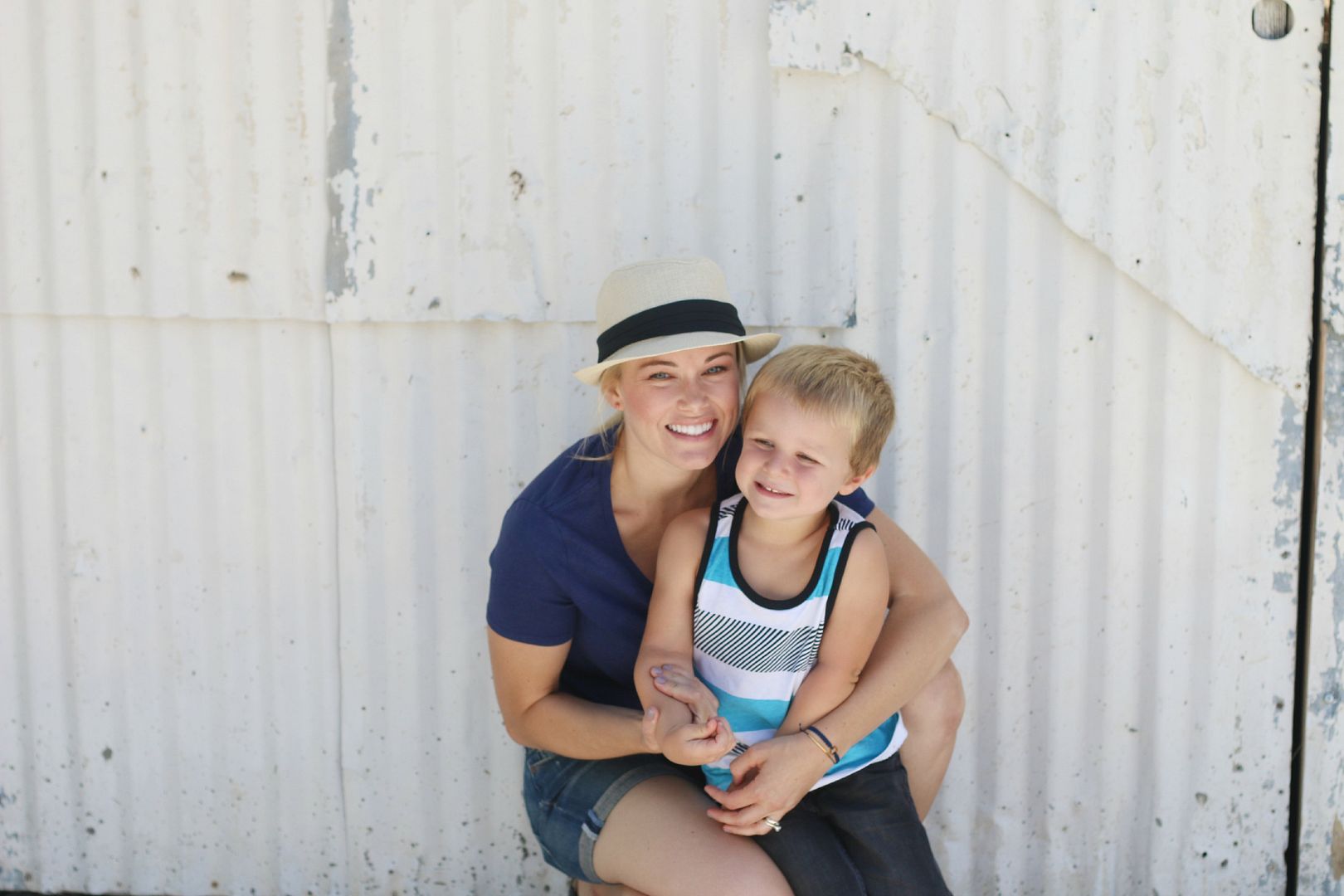 A sweet friend of mine just recently found out that her son was diagnosed with type 1 diabetes. He is 3, which just doesn't seem fair. Type 1 diabetes is something that you may hear about or may even know someone who has it but when it actually happens to you or you very young child it completely turns your otherwise normal world upside down for a period. And just a reminder, type 1 (known as juvenile diabetes) is
very different from type 2
, which is the one you are always hearing about in the news.
I have shared my diagnoses story before
here
but basically when it happens you are thrown into everything so fast. You go to the doctor, they test your child's blood, it's off the chart high and then you are whirled to a children's hospital where you have to spend the next week or so learning how to give insulin shots, doing multiple daily blood tests, learning how to carb count all while trying to figure out how your child acts when they are having a high or low blood sugar when they may not be able to actually notice themselves. When you get home it's just you and your newly diagnosed son or daughter and the idea of doing something 24/7 (because that is what it is) can be overwhelming to say the least.
I have decided to write a post for moms, dads and caregivers that might help make things easier and seem less scary...since I am type 1 diabetic veteran (I have been living with it for 23 years now) I believe I may be able to offer some helpful tips.
Tips for adjusting to your new life with your type 1 diabetic child:
Let them prick you or give yourself a shot every now and then. When I was first diagnosed and still in the hospital my dad would let me give him a shot filled with saline every time I had to do one. It made me feel like I wasn't alone and looking back that made such a huge difference.
Holidays like Valentine's Day and Halloween are almost always revolved around mass amounts of candy. Let your child pick a piece or two (cover with insulin of course) and then have them "trade in" the remainder of their candy for an awesome new toy or whatever else might motivate them and make the candy seem insignificant. I was always motivated by money (ha!) so my parents would give me 10 cents for every piece I turned in. This worked like magic for me and sooner or later the candy did not even matter and I only cared about how rich I was becoming ;)
Make carb counting easy and download an app! They did not have that when I was little but I can only imagine how convenient that would have been. We had this giant book and in the beginning my mom and dad would flip through the pages to look up a certain food item. Try to remember that learning anything new (even carb counting) can be daunting but if you devote enough time to it you will soon become a carb counting pro. It's funny because I now look at foods and see carbs. For example a banana...I do not think banana I think 27 grams of carbs. One cup of strawberries (give or take a few) boom...11 grams grams of carb. You will get the hang of it!
There is no need to think that you can no longer enjoy sweets or your child's favorite foods. You just have to make a few changes with ingredients and my blog is filled with diabetic friendly recipes that even non diabetics will love. You can make chocolate chip cookies with no flour (virtually carb free), flour less chocolate cake, cauliflower mashed potatoes and more. Life is not over in terms of yummy foods, I promise.
Put their diabetic supplies in something that they love because you will have to bring it with you everywhere. My mom let me pick out whatever I wanted and I decided on this hot pink makeup caboodle (remember those?!). It made me a little bit happier whenever it was time to do my daily shots and blood tests.
Things like too much sun, exercise and excitement can lower your child's blood sugar so on days where any of the following is happening just make sure to test a little bit more and be prepared with backup sources of sugar.
Get your child a medic alert bracelet. Have them pick out one they like.
Talk to your doctor about the Dexcom and ask him or her if it is something that they think would be beneficial to your child. It is approved for children as young as two. The Dexcom is a little device that your child wears usually on their belly or upper behind and it continuously monitors their blood sugars. It is not a pump but rather just purely a continuos glucose monitoring system. It sends an alarm to you (the parent) if your child goes too low or gets too high. It takes the guessing game out of what your blood sugar pattern may be doing and it is a genius invention in my opinion. When you are able to get a better idea of your child's blood sugar patterns at certain times of the day it makes managing the disease so much easier.
Having type 1 diabetes does not mean your life is over or that your child is not going to grow up and live a perfectly normal and healthy life. Your child will still thrive and will still be able to do all the things that you imagined they would do before they were diagnosed. Nothing is impossible. You are going to have days where you and your child are pissed off and just over diabetes. On those days remember to give yourself a break and remember that not every day is going to be perfect and that's okay, there is always tomorrow.