Mashed potatoes are one of my favorite things to eat on Thanksgiving, but this year since I am pregnant and on a really strict low carb diet (for my diabetes) real mashed potatoes are out (bummer).
I recently started researching alternatives to some of my favorite dishes because there is NO way my plate will be without a big ole pile of mash potatoes.
I came across
this recipe
that uses cauliflower instead of potatoes. Hmmm not a big cauliflower fan so I wasn't sure. If there is a choice of either celery or cauliflower in a veggie dish 9 times out of 10 I will choose the celery. BUT I decided to give it a try since the reviews were outstanding.
***BEST MOCK mashed potatoes I have ever had!***
What you will need:
1 head of cauliflower
1 tablespoon of cream cheese
1/4 cup grated Parmesan cheese
1/2 teaspoon of minced garlic
1/2 teaspoon of salt
5 or so dashes of pepper
Chives for garnish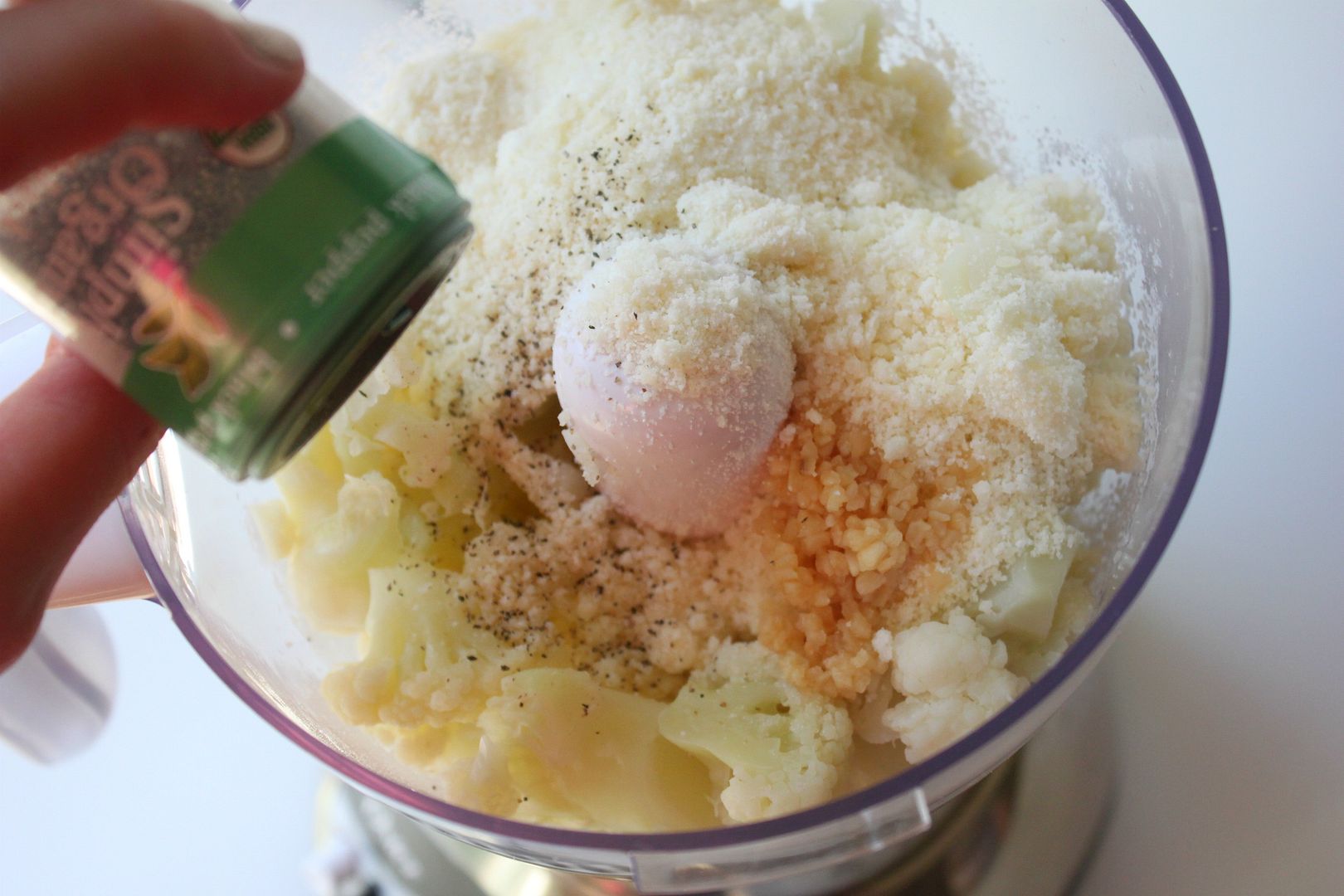 Directions:
Wash and cut cauliflower into small pieces. Boil in a pot of water for about 10-15 minutes or until soft and cooked.
Drain and dry using paper towels. Immediately place in food processor or blender. You do not want the cauliflower to cool.
Puree the cauliflower with the cream cheese, Parmesan cheese, garlic, salt and pepper.
Sprinkle the top with chives and a few dashes of pepper. Serve!

These were seriously unbelievable! I will
definitely
be making these for Thanksgiving. They were creamy and smooth, just like mashed potatoes should be. Such a delicious alternative... plus you don't need to feel guilty if you go back for seconds or thirds since they are virtually carb free! This is also a great side dish to bring if you still plan on making the real thing.