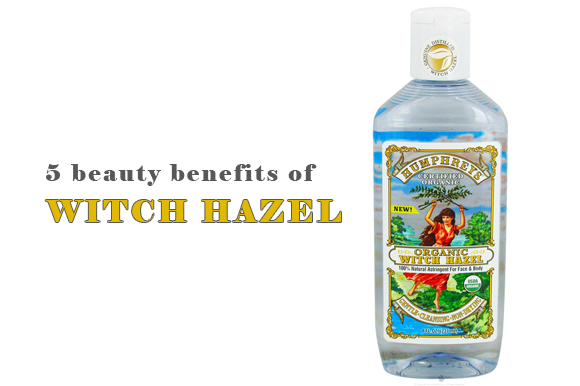 Which hazel has been used for medicinal and beauty purposes for ages. It is a wonderful all natural, inexpensive and eco friendly astringent that has many uses. Today I am going to share 5 beauty benefits you may or may not have heard about before.
1. Use it as a toner to help fight acne and inflammation. Use a cotton swab and apply it to your skin before using a moisturizer. It is extremely mild and a great alternative to harsh toners.
2. Use it to help reduce bruises. Make an ice cube with witch hazel (make sure you clearly label) when you have a bruise gently apply the ice on the bruise. I have personally used this method and it's basically magical how much it helps.
3. Treat razor burn with it. Apply a small amount of witch hazel to a cotton swab and apply to the irritated skin.
4. Use it to reduce puffy eyes. Place cotton pads over eyes soaked in
cold
witch hazel for 5 to 10 minutes. This one is also a personal favorite remedy. Bye bye bags.
5. Use it to sooth sunburn. Put it in a spray bottle and simply spray on sunburned skin. Instant relief and faster healing.
And there you have it! Please let me know if you try witch hazel for any of the above uses. I would love to hear your experience.
*You can find witch hazel at your local drug store or health food store.
See also:
The beauty benefits of baking soda