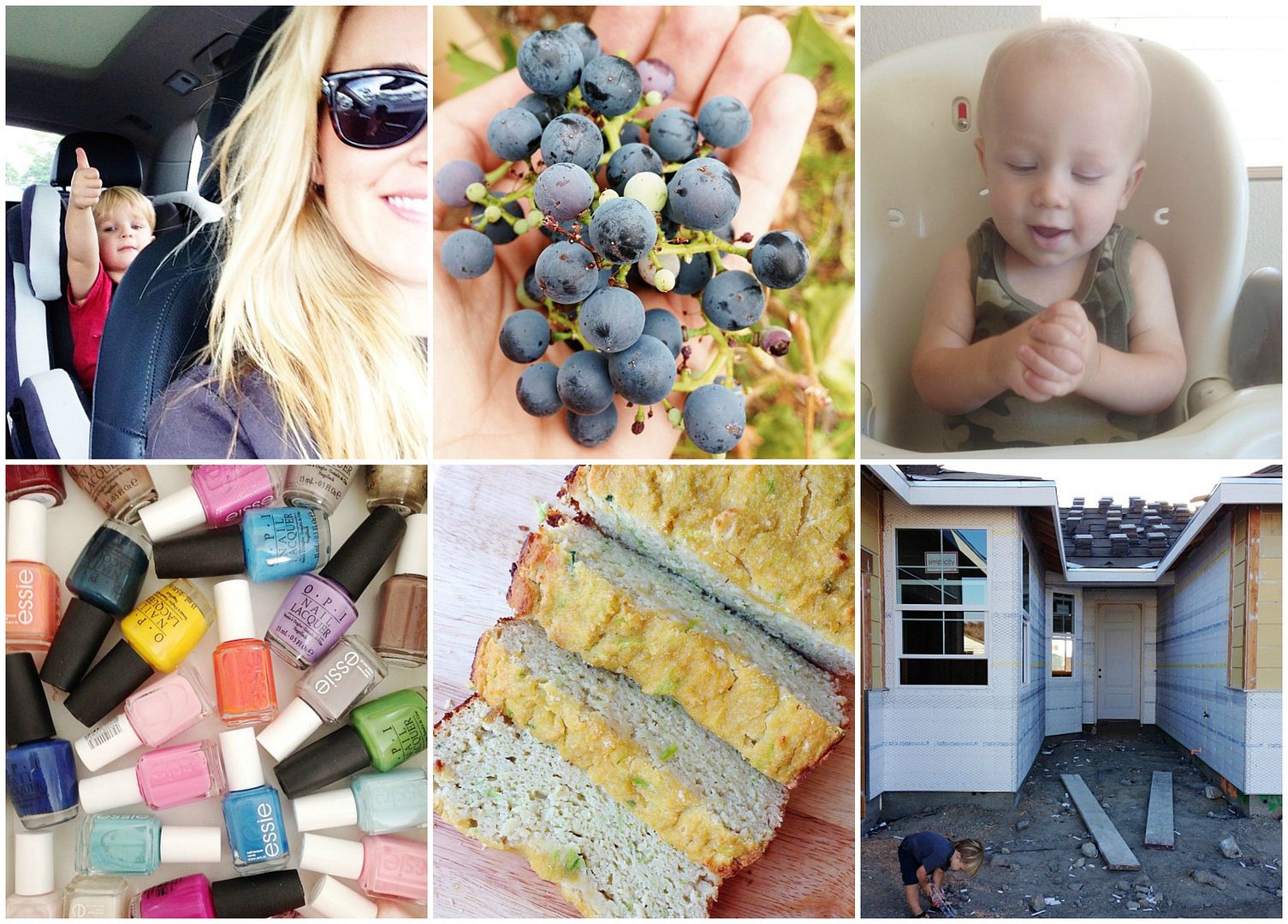 I feel like doing a little happy jig at the moment because it's Fridayyyy! I have been completely neglecting my regularly scheduled Friday posts due to the craziness of life right now but since I am slightly addicted to my iPhone, here are a few snippets of life lately according to my Instagram (@delightedmomma)...
1. Max giving a thumbs up for Friday in the backseat.
2. After two years of nothing our little grapevine has finally decided to start producing. So proud of these tart little grapes.
3. Before every meal we always say a prayer and a few days ago Ronin followed Max's lead and put his hands together while we prayed. He now does it regularly and every time it makes my heart burst.
4. Organizing and realizing I probably do not need to buy any more nail polish for awhile. And that's not even half of it, but the Instagram picture frame is only so big. Funny thing is I have all these polishes and zero time to paint my nails ha.
5. Late night baking, which resulted in a super moist lemon zucchini loaf made with coconut flour. I plan on turning this creation into muffins (muffins are just more convenient) and I will share the recipe next week.
6. Checking out the progress of our new house! In less than two months we get to move in and we are all so excited!
Have a wonderful weekend!