This past weekend my husband and I went out for a little date. One glass of wine led to two, the conversation started getting all hot and heavy and...okay nothing crazy happened (sorry babe) but I came home and decided I
needed
something sweet. The husband agreed. The cooooolest thing about eating Paleo (are you sick of that word yet?) is that once you know all of the ingredients that you can cook and bake with it makes coming up with desserts and meals that much more fun. This recipe is my own although there are many other ways and variations that you can make this EASY and delicious little treat.
What you will need:
3 tbs of almond meal
3 tbs of cocoa powder
2 tbs of honey
1 tsp of vanilla extract
1 egg
a few dashes of salt
a few (5) dashes of cinnamon. Sorry I suck and you can yell at me in the comment section but I did not measure this out exactly.
*Variation- I am a little embarrassed to say that I made two of these in one night (hey wine makes you hungry) and the second batch was made with 2 tbs of cocoa powder and 1 tbs of sunflower seed butter. SO good too!
Directions:
Mix all of the ingredients together in a microwave safe mug.
Microwave for 2 minutes.
Enjoy!
This really should take you no longer than three minutes to make. 1 minute to whip up all the ingredients and two minutes in the microwave. Okay I know someone who thinks they are Mr. Smarty Pants is going to say how using the microwave is not "Paleo"... but I am pretty sure caveman used microwaves all the time :)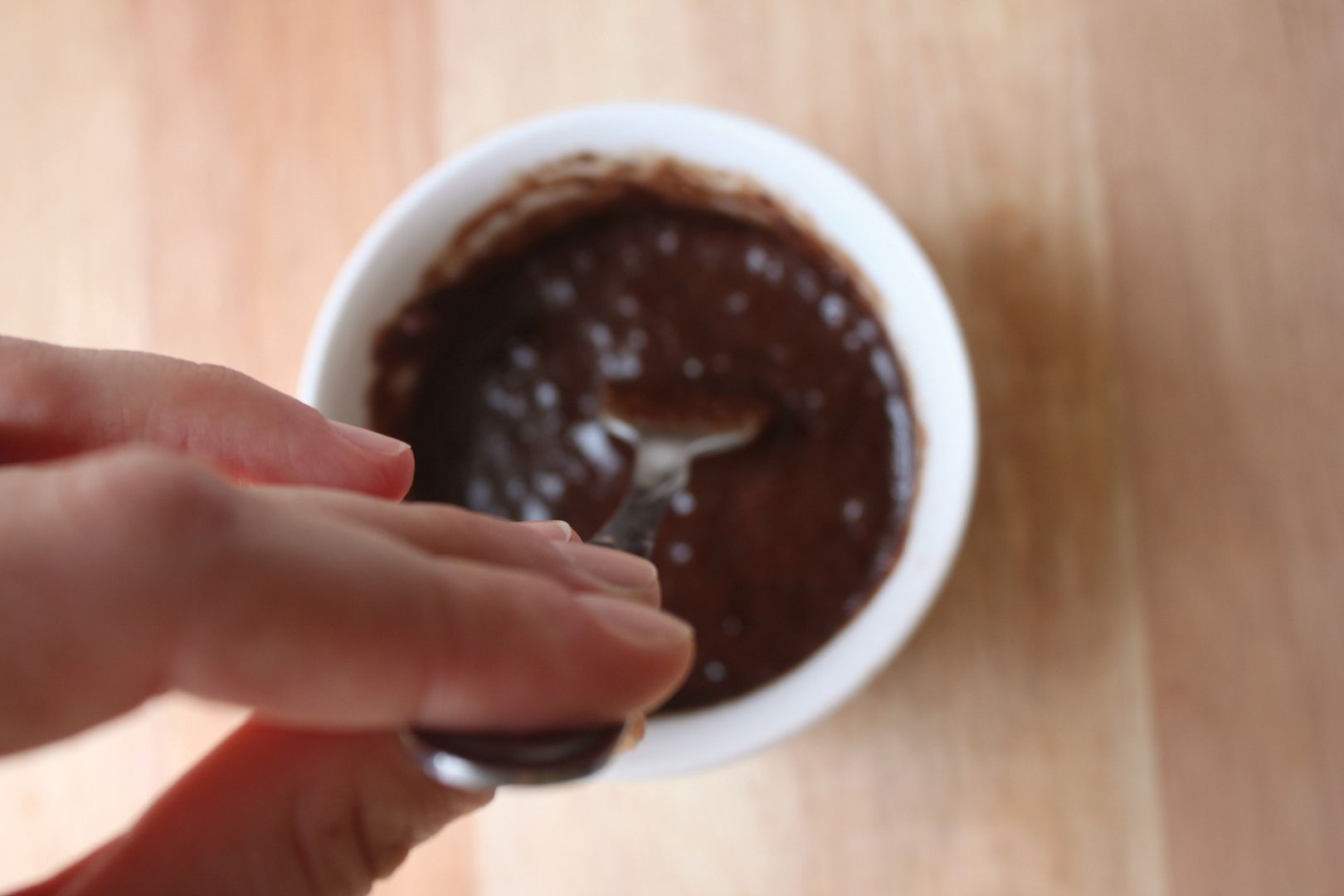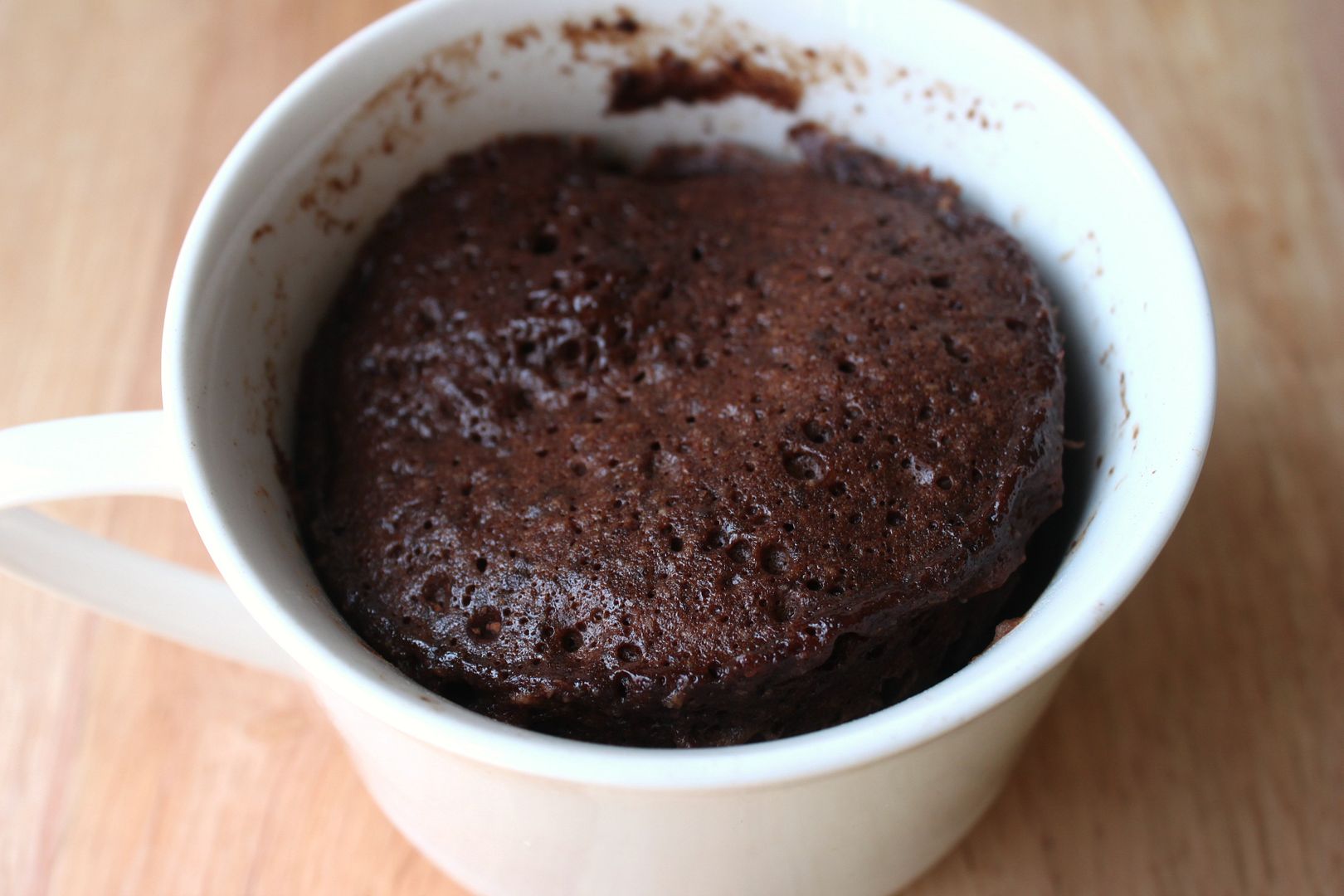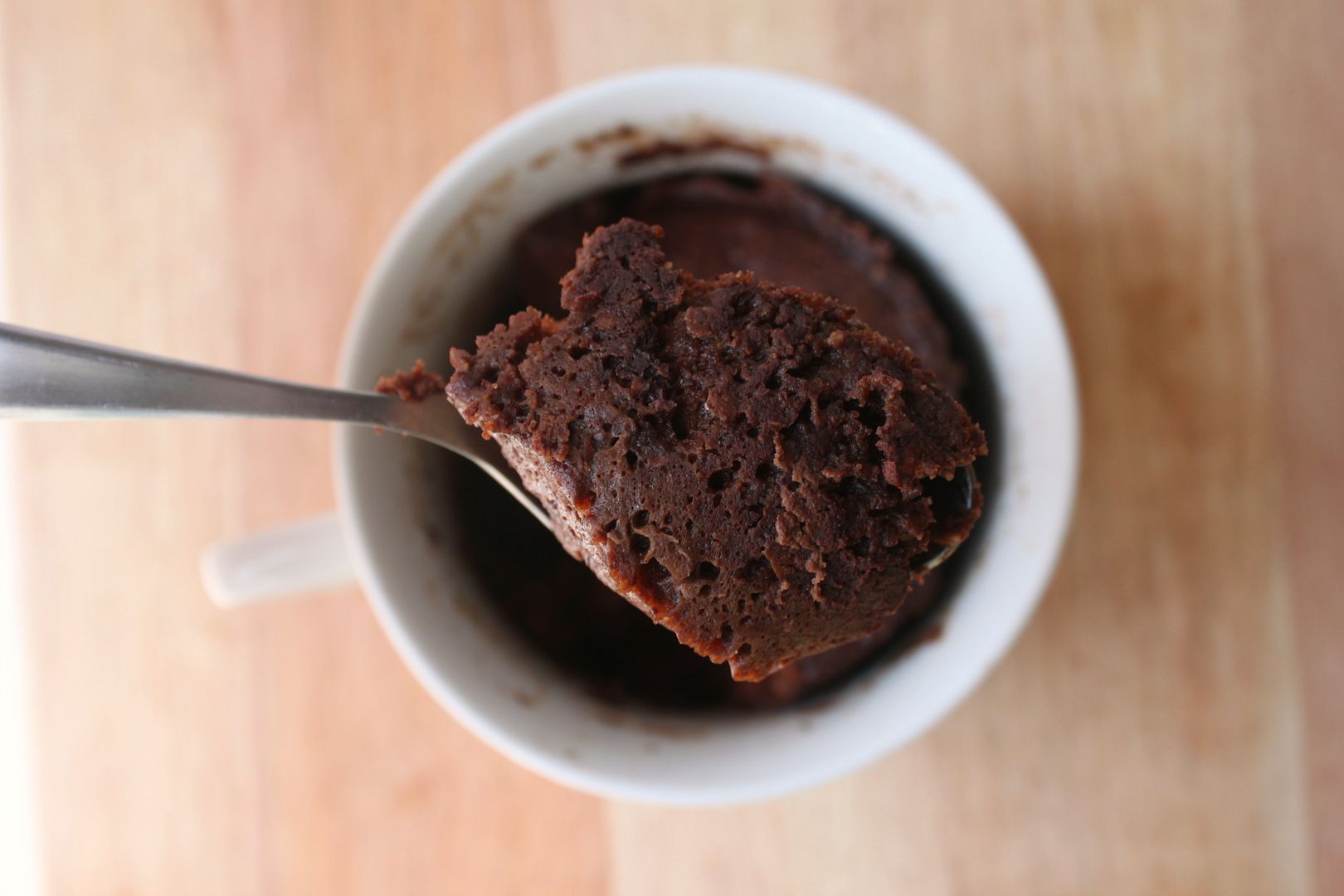 If you want to be romantic and get your cuddle on then this recipe makes two servings. But if you are selfish and do not like sharing your chocolate cake like me then it only makes one. You can decide.