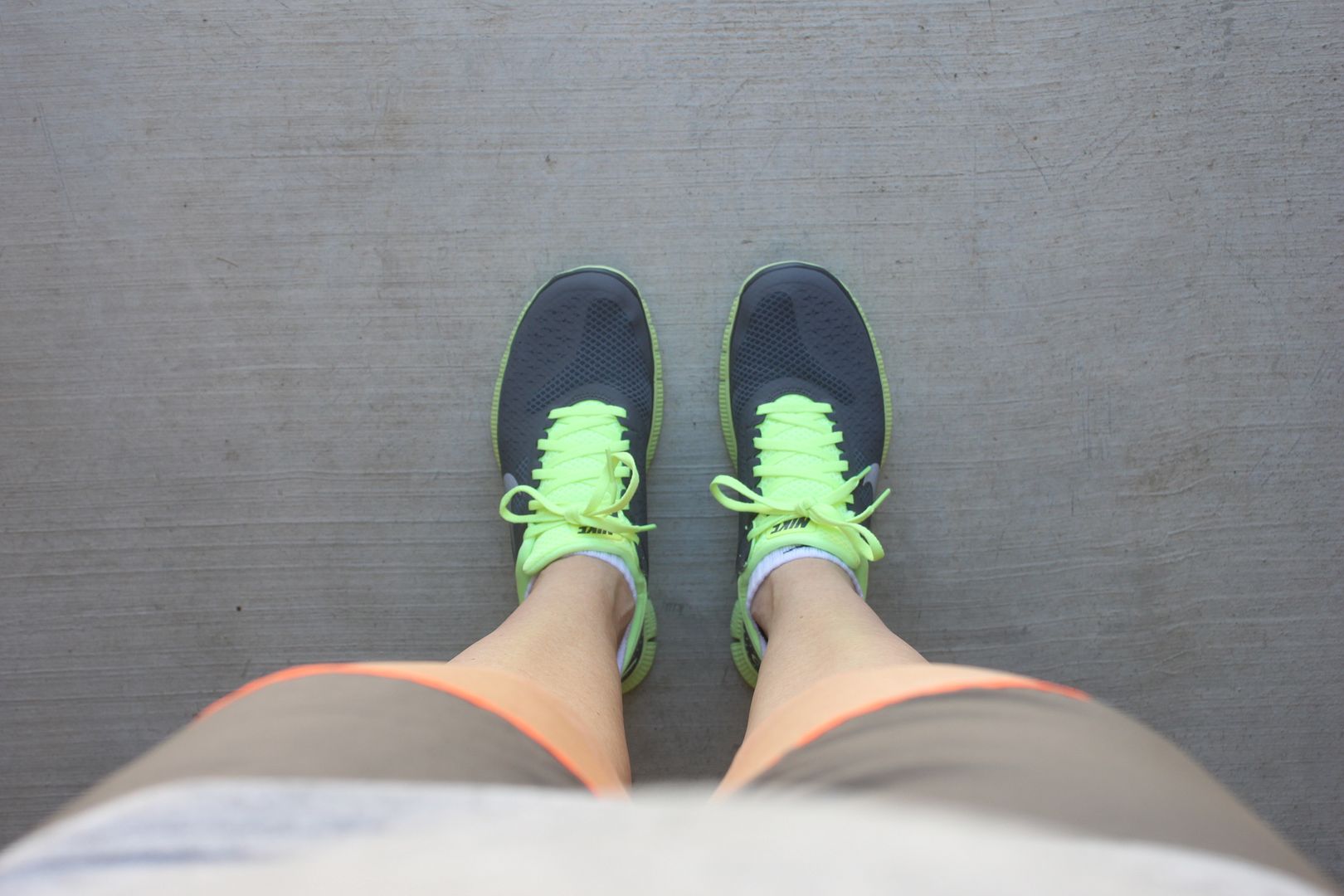 A big part of
gettin my groove back
is getting back to the way I looked pre-pregnancy...or pretty close to it. Easier said than done I know. As of right now my stomach is a little squishy, my butt is a tad bit mushy, my thighs have a few too many dimples and my arms have a little jiggle but I am determined to feel good about myself once again. I hate talking about #'s because that is not what this is about but lets just say that I gained more than the recommended 25 pounds during my last pregnancy. Really though, who only gains 25 pounds? If you are one of those "ones" good for you. I'm pretty sure I gained 25 pounds in my butt alone.
Every woman has their routine that makes them feel good. This may be anything from sitting at a coffee shop listening to music to getting a pedicure. Mine is exercising and going to the gym. With a infant and a two year old this is not as easy as it used to be. Gone are the days when I can work out whenever I want. Since I am super motivated to make exercise a priority I have learned to get creative.
I have been doing workout videos while Ronin naps. Max likes to participate and it is hilarious. I also started switching off with my husband when he comes home from work to go on a run. Most of the time I am dead tired and this sounds like a horrible plan but I always follow the 10 minute rule. What is the 10 minute rule? You exercise for a minimum of 10 minutes and after 10 minutes if you still think it's a horrible plan you stop. 90% of the time you will want to keep going. Try it next time you feel unmotivated!
With all the pressures woman have to look a certain way, it is so easy to get caught up in that and maybe even obsess about it a little. I have been there before and it's not fun. As I slowly get back to the old me I am making a conscious effort to not worry so much about a number but rather to be strong fit and healthy, whatever that number may be.
I have to constantly remind myself that taking time for myself to be active does not mean I am being a selfish mom. In fact it is the opposite. When I am active and exercising I feel good about myself and in return I am a better wife and a happier Mom.