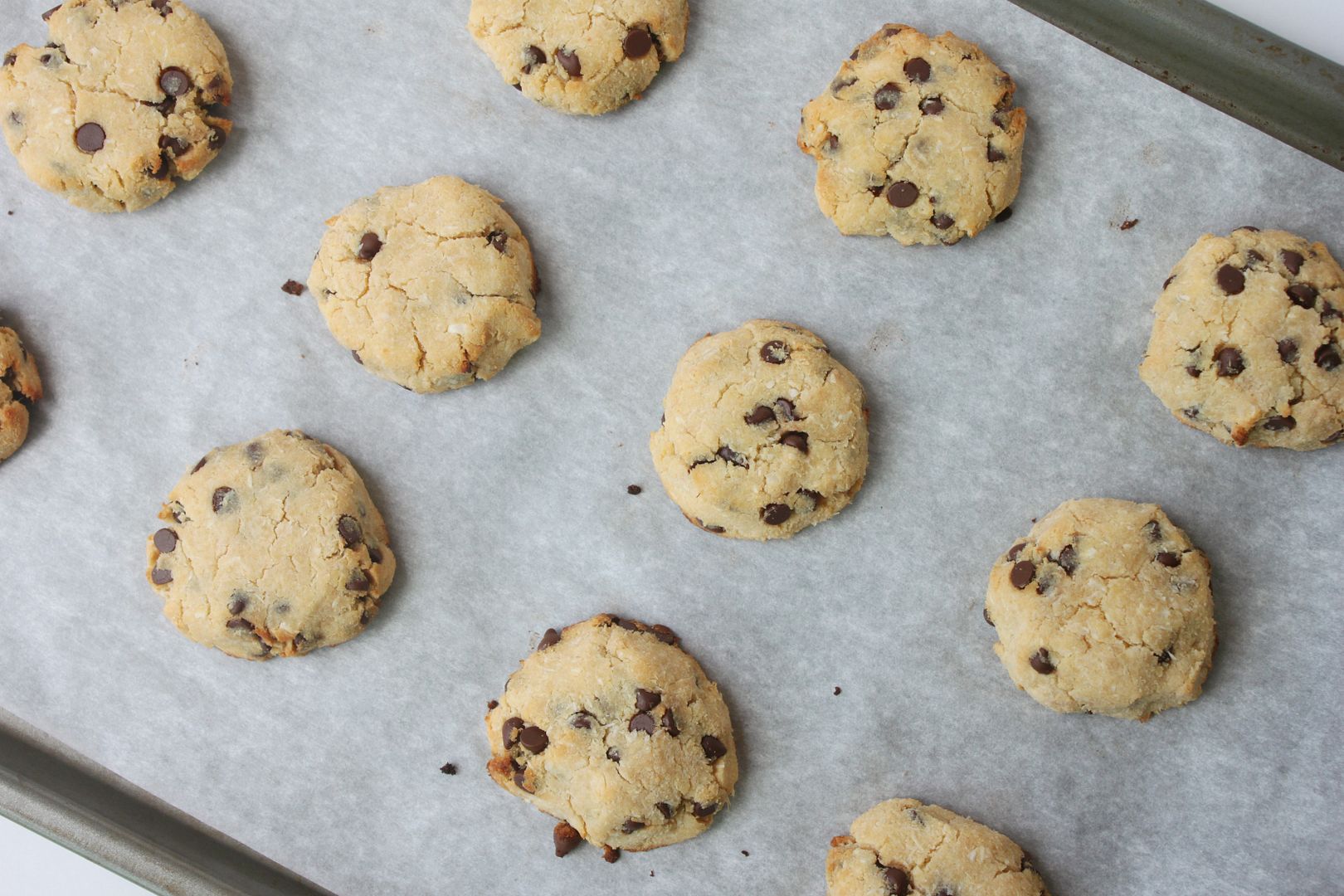 If I had a dollar for every low carb, flourless, cookie recipe that I have attempted over the past four or so months I would probably have about $13. That's a lot of cookie recipes that have SUCKED. I promise I will never post recipes on here that suck.
If I have my mind set on something I will not stop until I feel like I have accomplished it. This motto also applies to cookie making. I was about to just give up and move on until I came across
this recipe
. I decided to give it one last shot. SO glad I did.
What you will need:
1 cup of coconut flour (you can find this at almost any health food store)
1/2 cup of coconut oil
3 tbs of raw honey
4 eggs
1/2 tsp of vanilla extract
1/8 tsp of sea salt
1/2 cup of shredded unsweetened coconut
3/4 cups of gluten free chocolate chips (if you can not find gluten free you can use regular)
Directions:
Preheat the oven to 375 degrees.
Melt the honey and coconut oil together in the microwave for about 15 seconds.
In a large bowl mix together the coconut oil, raw honey, eggs, vanilla extract and sea salt.
Stir in the coconut flour, shredded coconut and chocolate chips.
Line a baking sheet with parchment paper and roll out little tbs size balls of cookie dough. Place on the baking sheet and gently press down so they look pretty once baked :)
Bake for 12-15 or until golden brown.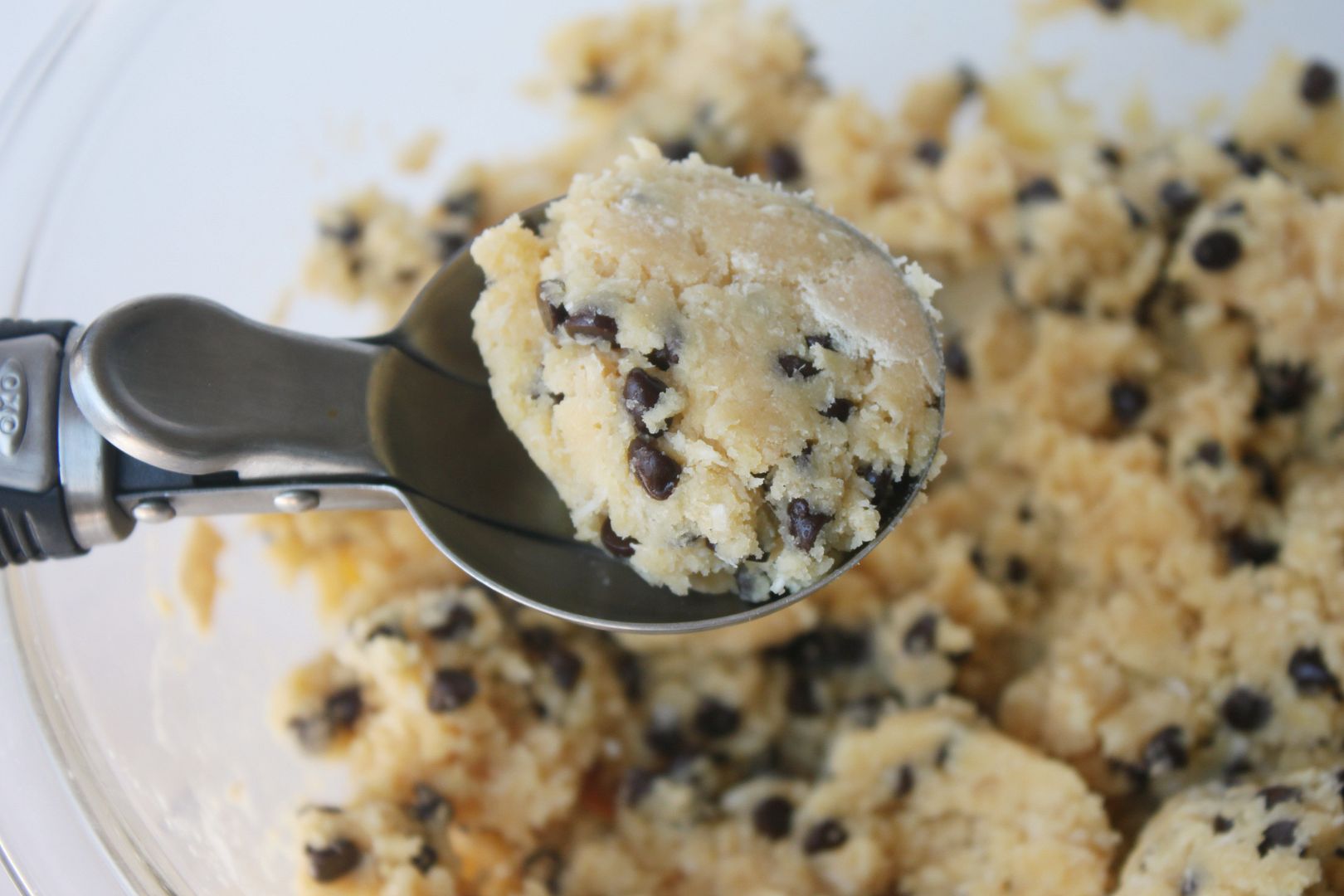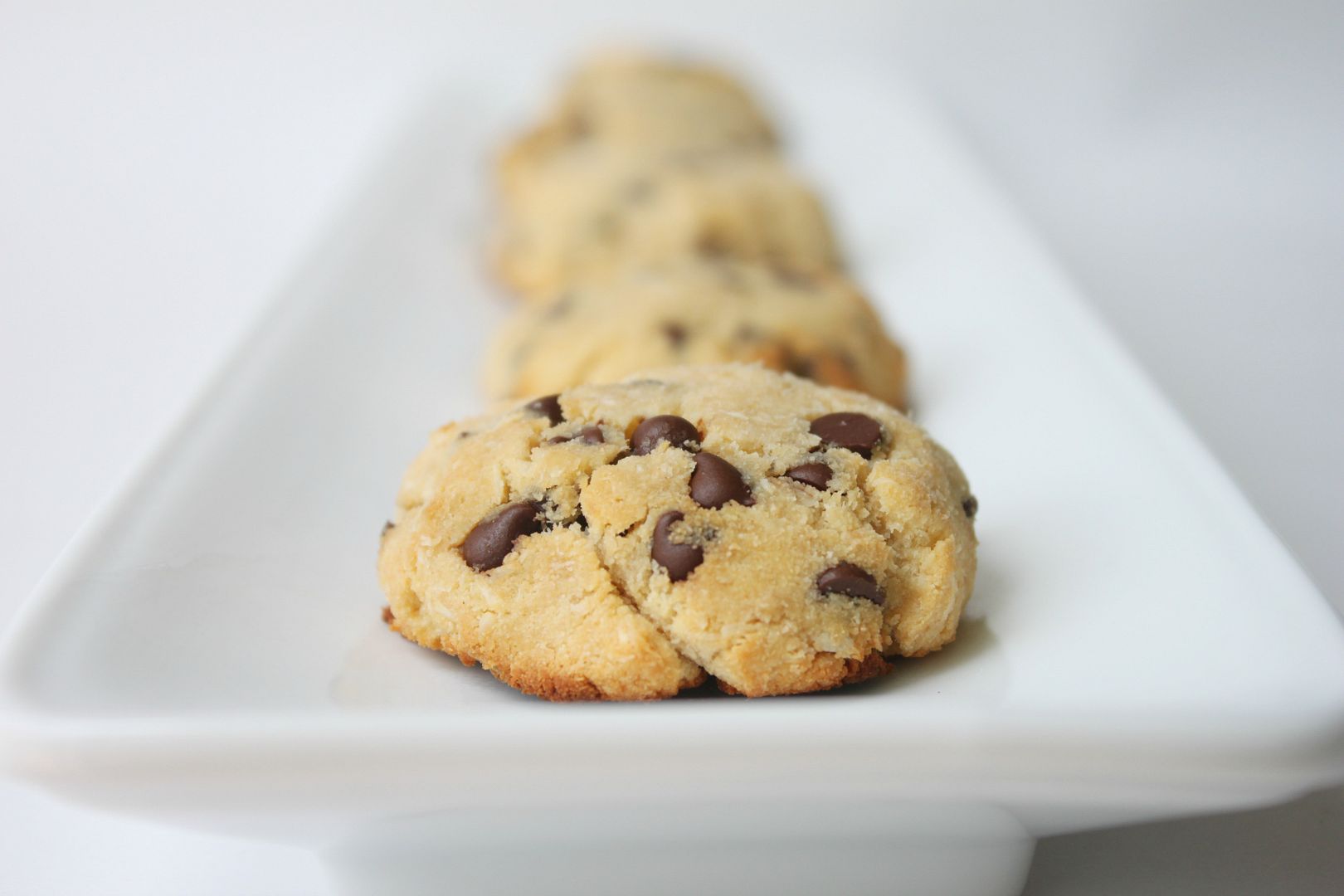 These did not suck. They were
amazing
. They were soft, chewy and moist. You would never know that they are flourless, have no butter, dairy or refined sugar. If you are following the Paleo diet these are %100 Paleo friendly.