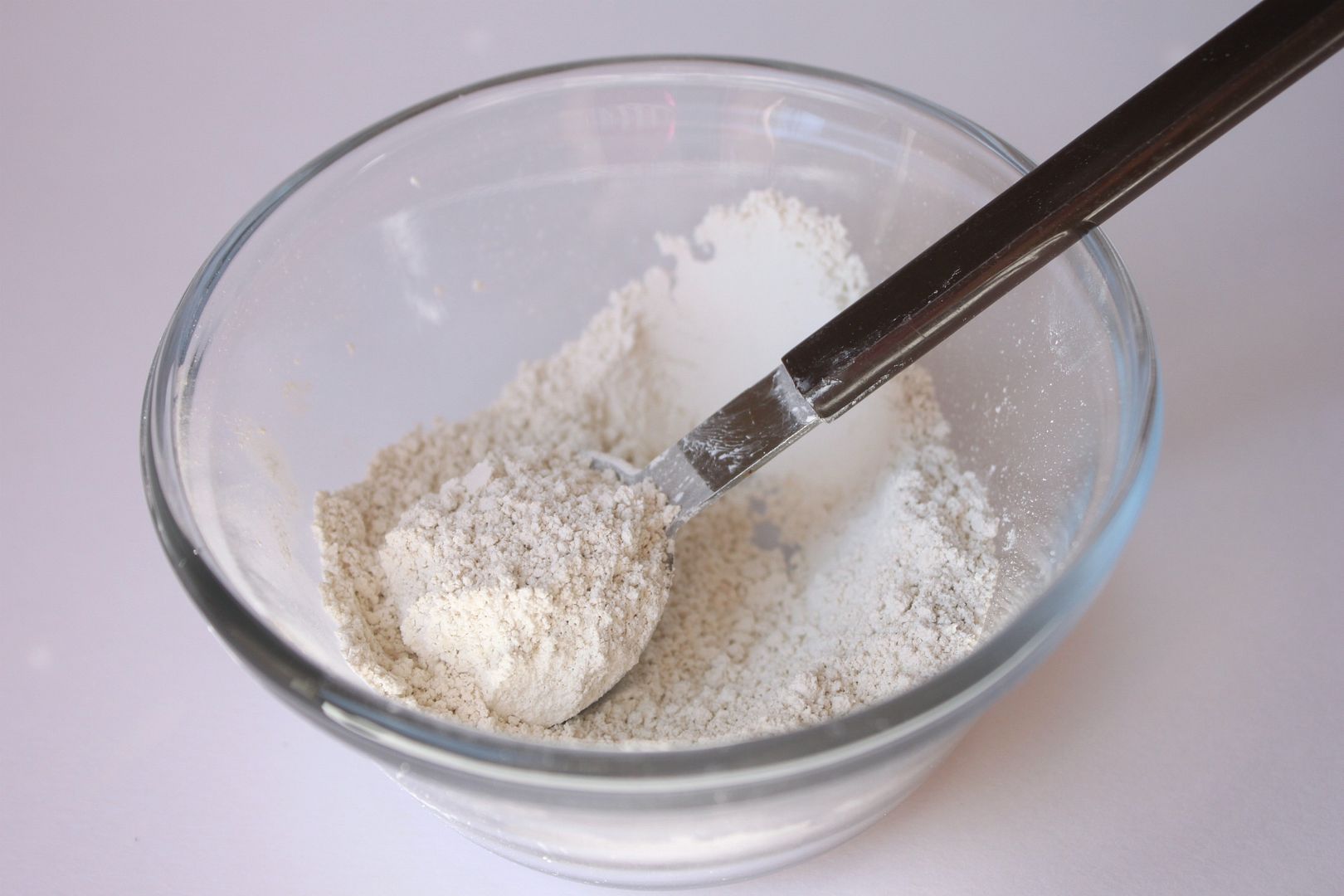 I have discussed
green clay
before, but today I am going to talk about white clay.
When combined with other healthy skin care habits, a clay mask is a great way to keep your skin looking it's best. Using a mask suitable for your skin type 2-3 times a week is what I recommend.
White clay
is the mildest of all clays, making it the perfect treatment for those with sensitive and dry skin.
Benefits of a white clay mask:
It helps stimulate circulation to the skin, while gently cleansing and exfoliating the skin.
It is a wonderful pore refining treatment.

It does not draw oils from the skin, making it an excellent treatment for those with dry skin.
It is a natural mineral boosting and anti-aging treatment.

It is super affordable to buy and do yourself!

Where can you buy white clay?
I purchase mine at my local Sprouts (specialty health food store). Find out where your local specialty health food store is and see if they carry products in bulk. You can also purchase it in bulk
here
.
DIY White Clay Mask :
Add 2 tablespoon of white clay to a clean dish.

Add 2 tsp of purified or distilled water.
Apply to skin using a soft facial brush (you can find these at a beauty supply store).
Leave on your skin for 15-20 minutes.
Remove using warm water and a soft cloth.
Follow up with a toner (see an all natural rose water toner here) and moisturizer.
*If you are interested in a mask that will draw out excess oils and help with acne, the
green clay mask
would be a great choice for you.
Pin It