Sometimes the most random things can spark a diy inspiration. For example...I was in Office Depot the other day looking for an organizer and I spotted this amazing little section of bright colorful rubber bands (ADD kicked in and I completely forgot my organizer ha). I knew they needed to be put to some sort of use other than being just boring old rubber bands.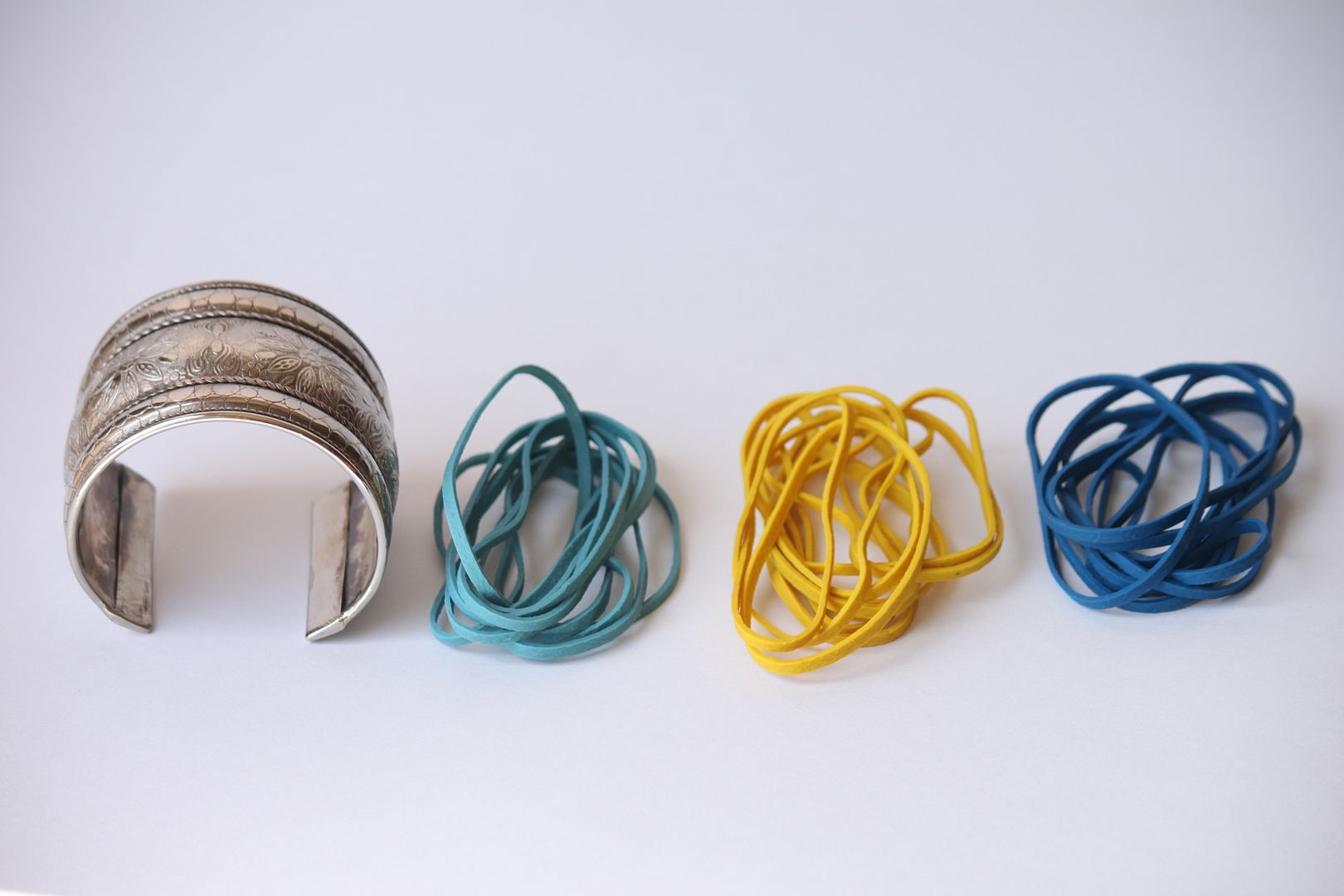 What you will need:

A cuff (you need to have a bracelet with an open back for this project). I had this cheap one that I got from Forever 21 a while ago.

Colorful rubber bands. You can find these at an office supply store.


Take a rubber band and wrap it around your cuff twice (or however many times until it is pulled tight).


Continue to add more rubber bands until you are ready to move onto the next color.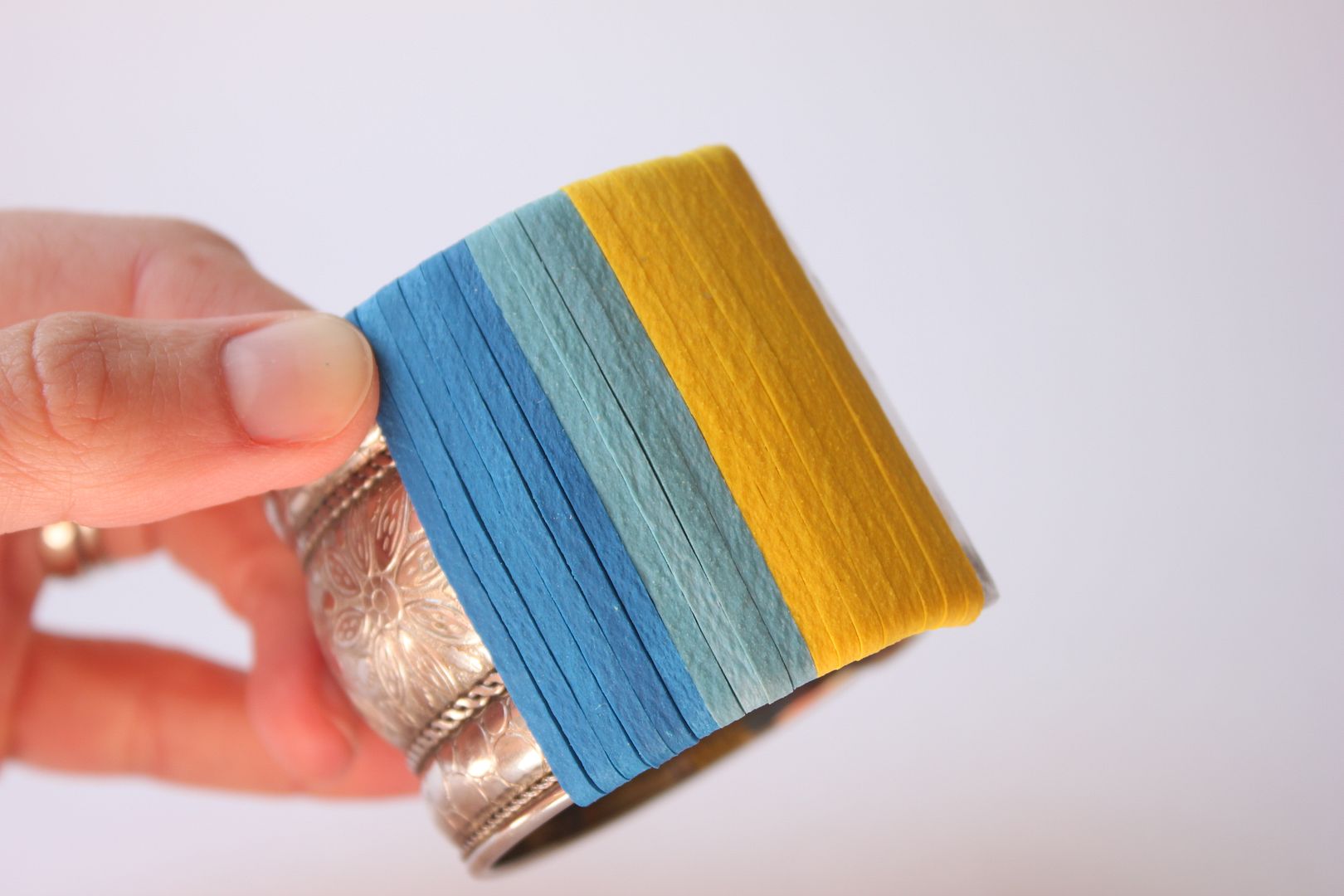 Add as many colors as you like!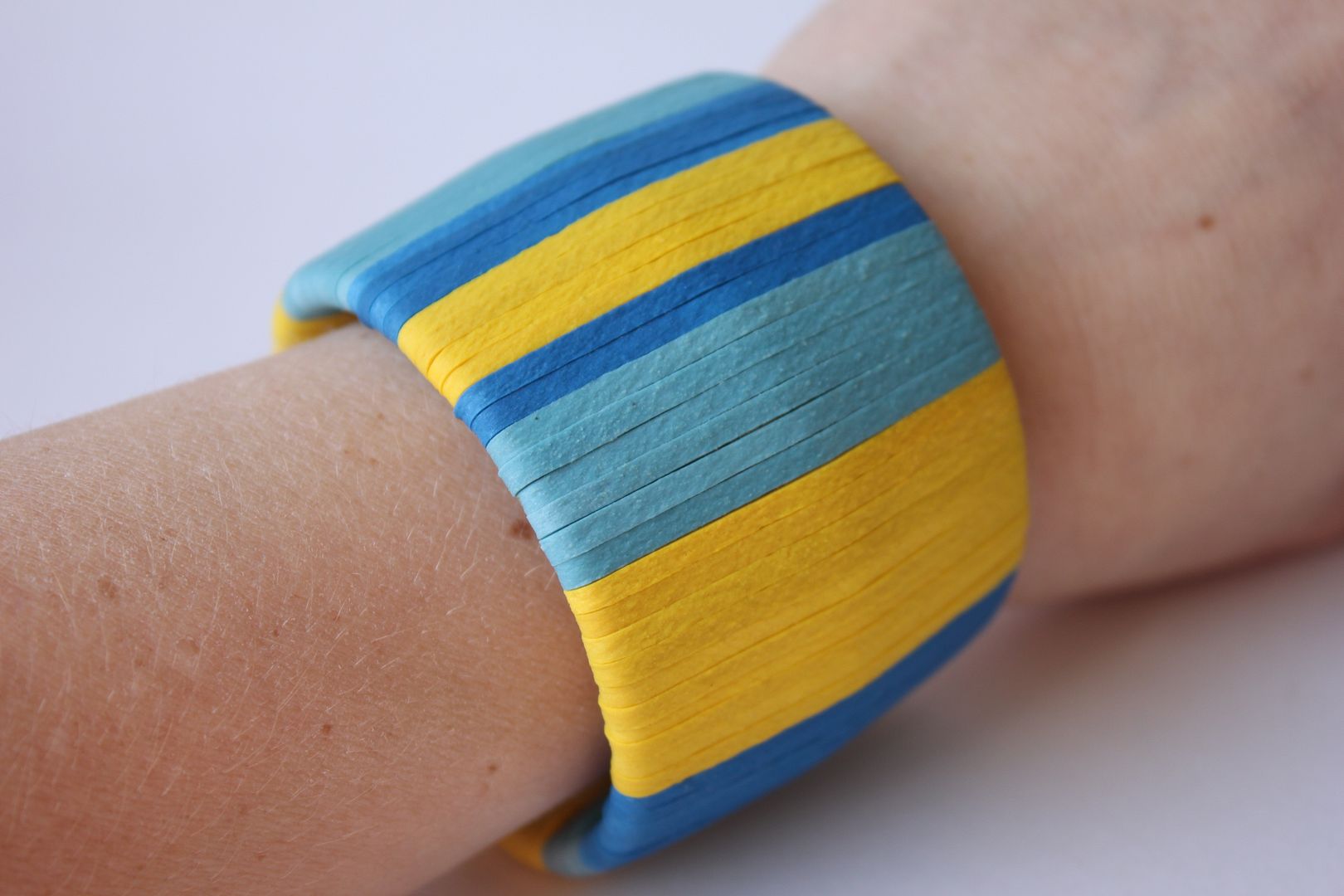 The finished product. This was seriously so easy and you can get super creative with different patterns and colors! If you enjoy the colorblock trend (see diy wrapped earrings here) this takes about 1/12 of the time!

On a side note: I did not give up on my Pin-tester series. It will resume next week. I have a really fun pin that I can not wait to test out!

Pin It