I am such a huge fan of
Pinterest
. It is a beyond genius concept. I could seriously spend tons of unproductive hours on there pinning away everything that makes my heart do a little skip.
What I have personally noticed is it can easily become a black hole (a fun black hole) of things that you pin and never do, make or buy for the
most part
. Who's with me on that one?

So here is how this new blog series is going to work
...each week I will be testing out either a recipe, beauty tip, DIY, cleaning/organizing idea etc, that I have pinned on
Pinterest
. I will then share here on the blog how it turned out and what I thought about it (completely honest opinion).
Each week I will of course always link back to the
original source
not back to Pinterest because giving credit to the Original G is important.
So lets get started with the first Pin-tester of the series:
The Miracle Mask
from College Fashion.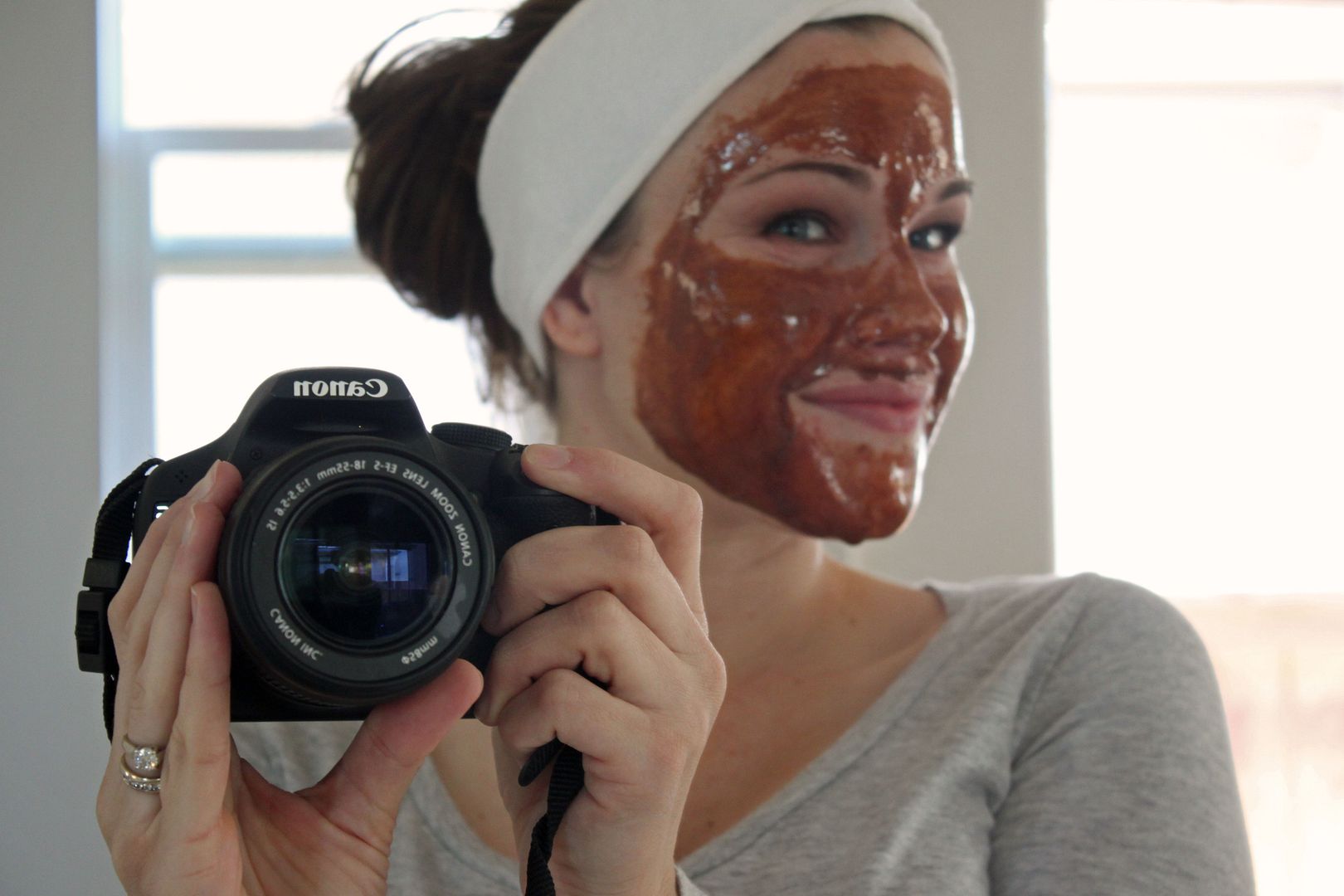 Ahh scary I know! My poor son screamed when he saw me.

If you have been reading my blog for a while you are probably aware that I am an esthetician who LOVES
diy skin care
so I knew this was something I needed to try asap.
The mask recipe, which can be found
here
is made up of honey, cinnamon and nutmeg, which are all great ingredients for the skin. I left the mask on for 30 like the directions said and this is what I thought...
Pros:
Smelled amazing. After I removed it my face smelled like a delicious cinnamon bun for the remainder of the day.

Super easy to mix together and I had all of ingredients in my cupboard.

My skin felt soft and tighter after I removed it.
Cons:
It was as a pain in the butt to remove.
My skin was a little itchy and red (from the cinnamon) but I also have super sensitive skin while pregnant so that was most likely amplifying things a little.
It got everywhere! It was on my camera, in my eyelashes and dripped down my shirt ha...I was a sticky mess after but at least I smelled good :)
Final verdict: I liked it. Not sure if I would necessarily call it a miracle mask but it is definitely worth trying.
Have you tried this Pin? If so what did you think?