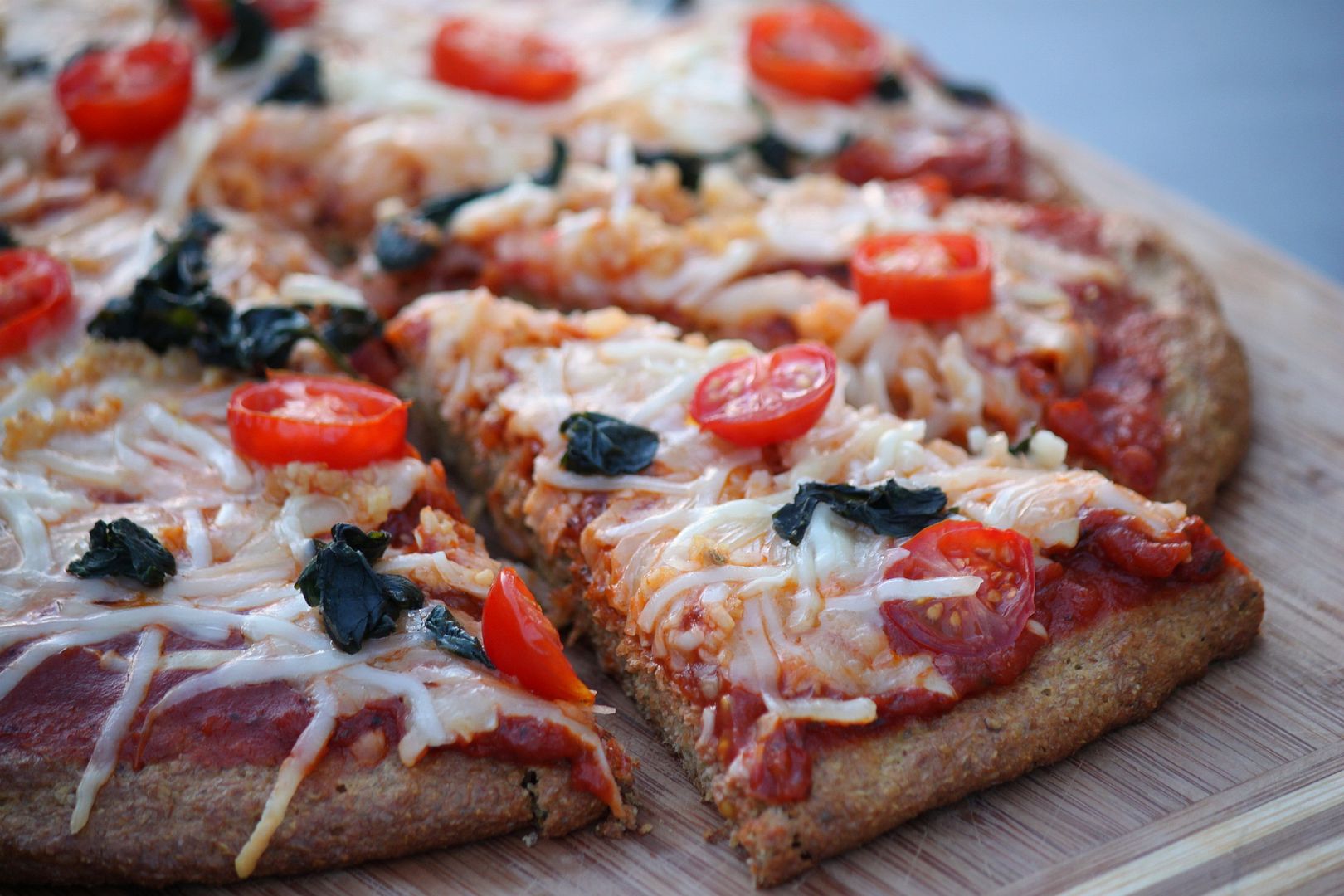 Just because I can not eat carbs does not mean that I will say bye bye to the foods that I love...pizza being one of them. I recently discovered a low carb pizza crust
recipe
and I could not be more
excited
about this, since eating a low carb diet is a must for me in order to keep my diabetes and blood sugars in the tightest possible control.
The key ingredient to making this crust low carb is flax seed meal.
What you will need:
1 1/2 cup of flax seed meal
2 tsp of baking powder
1 tsp of oregano
1 tsp of salt

1/2 tsp of Stevia or natural sweetener
3 eggs
3 tbs of olive oil

1/2 cup of water
Directions:
Preheat oven to 425 degrees.
Mix dry ingredients together.

Add wet ingredients and mix well.
Let the dough sit for about 5 minutes to thicken up.
Spread dough on a large round pan. If you don't have this you can line a cookie sheet with greased parchment paper (this is what I did).
Bake for 15-20 minutes or until cooked through. Check it at the 15 minute mark and take out if it looks done.

Add toppings and place back into the oven to melt the cheese.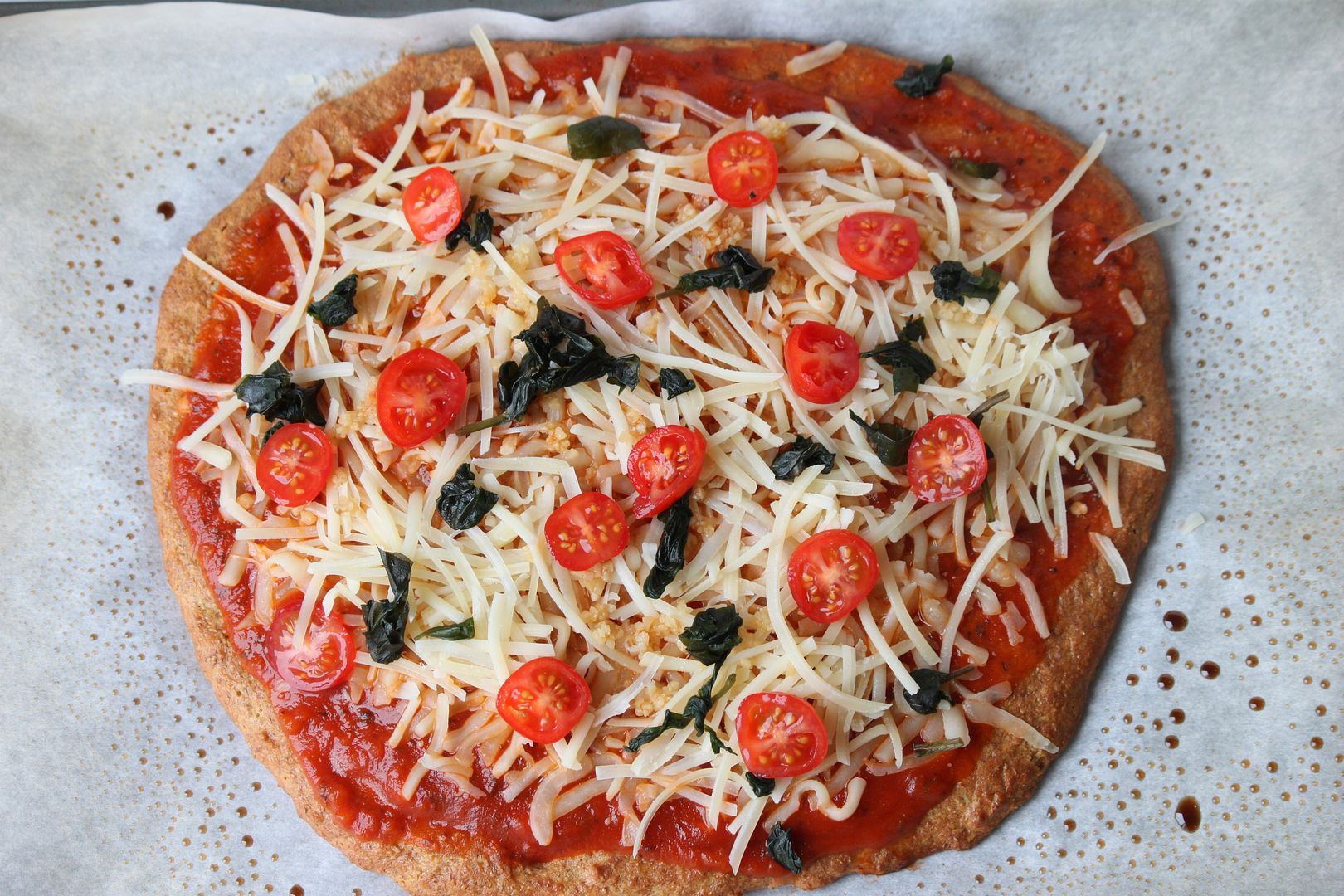 For the toppings I used organic pizza sauce, Parmesan and mozzarella cheese, tomatoes, garlic and basil. After you add toppings place pizza back into oven to melt the cheese.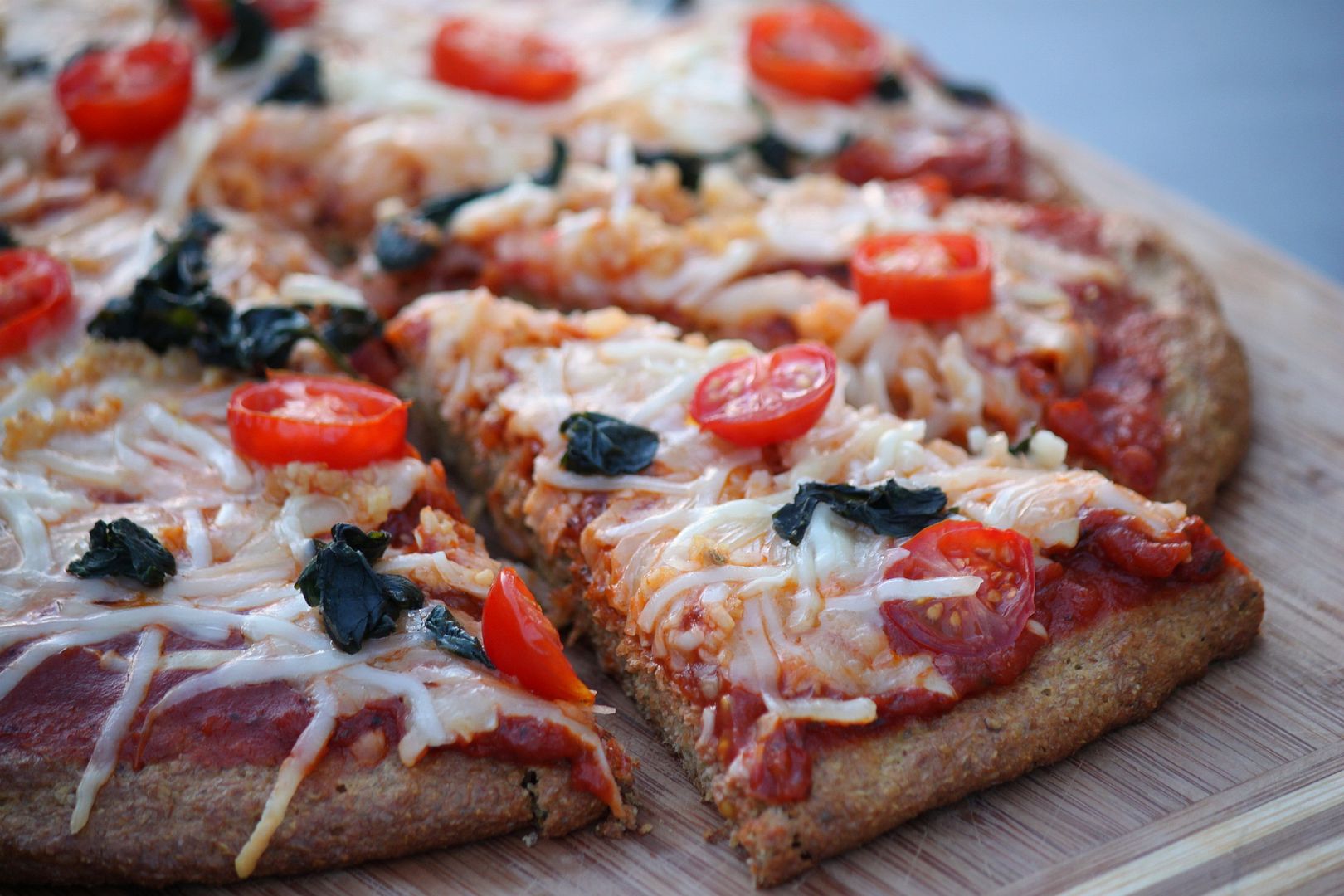 I am officially in heaven. The whole pizza was devoured by my family before any one could blink.
For you carb counters out there, this
entire pizza
has only 7 grams of carbohydrate! One slice of
regular pizza
has 25-30 grams. That is insane to me. I see no point in ever making pizza the old way again.
Pin It