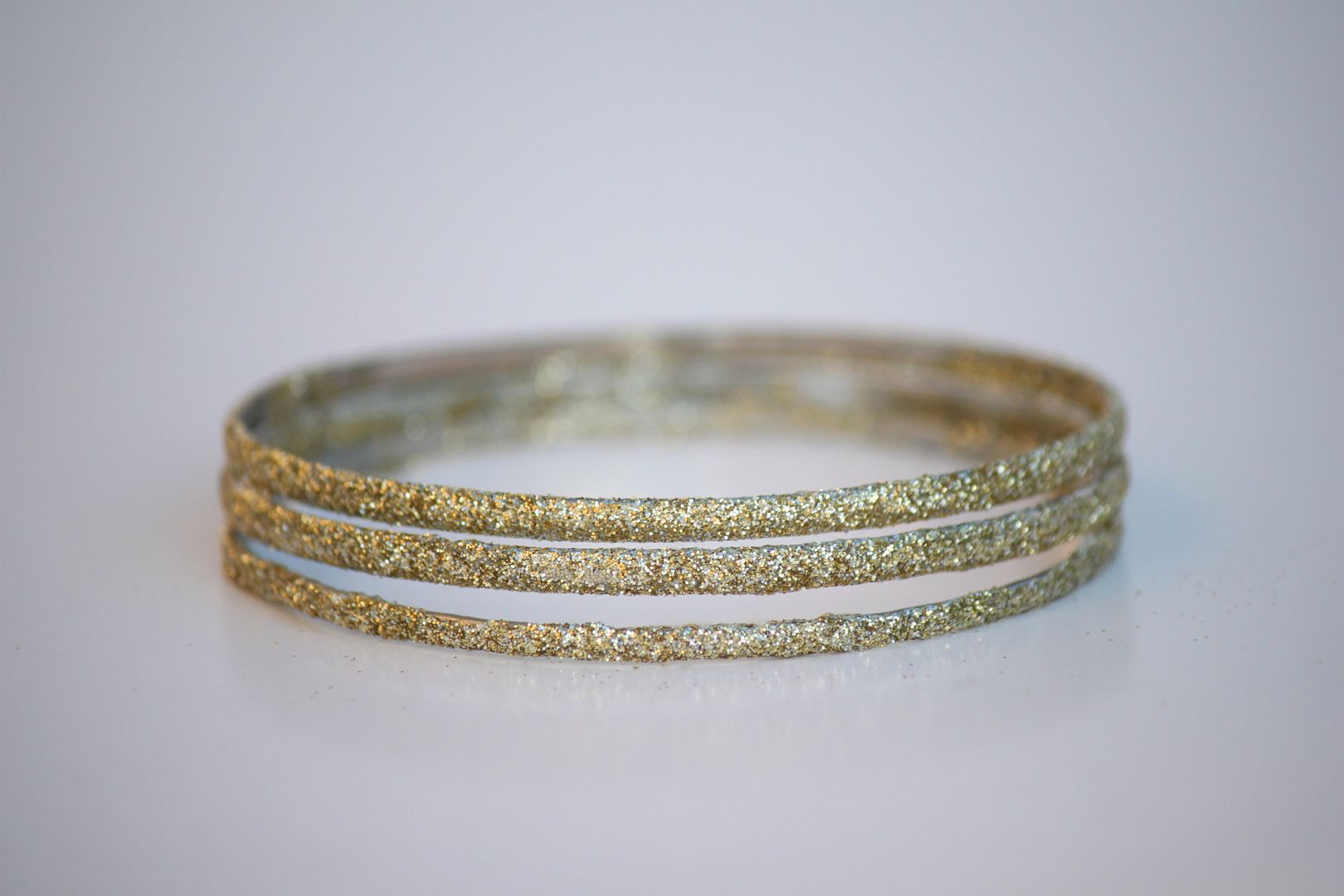 In my opinion glitter and sprinkles (see my not so awesome sprinkle cake
here
) make everything a little bit more fun.
This might be the easiest diy that I have ever done and it literally took a whole five minutes (plus drying time).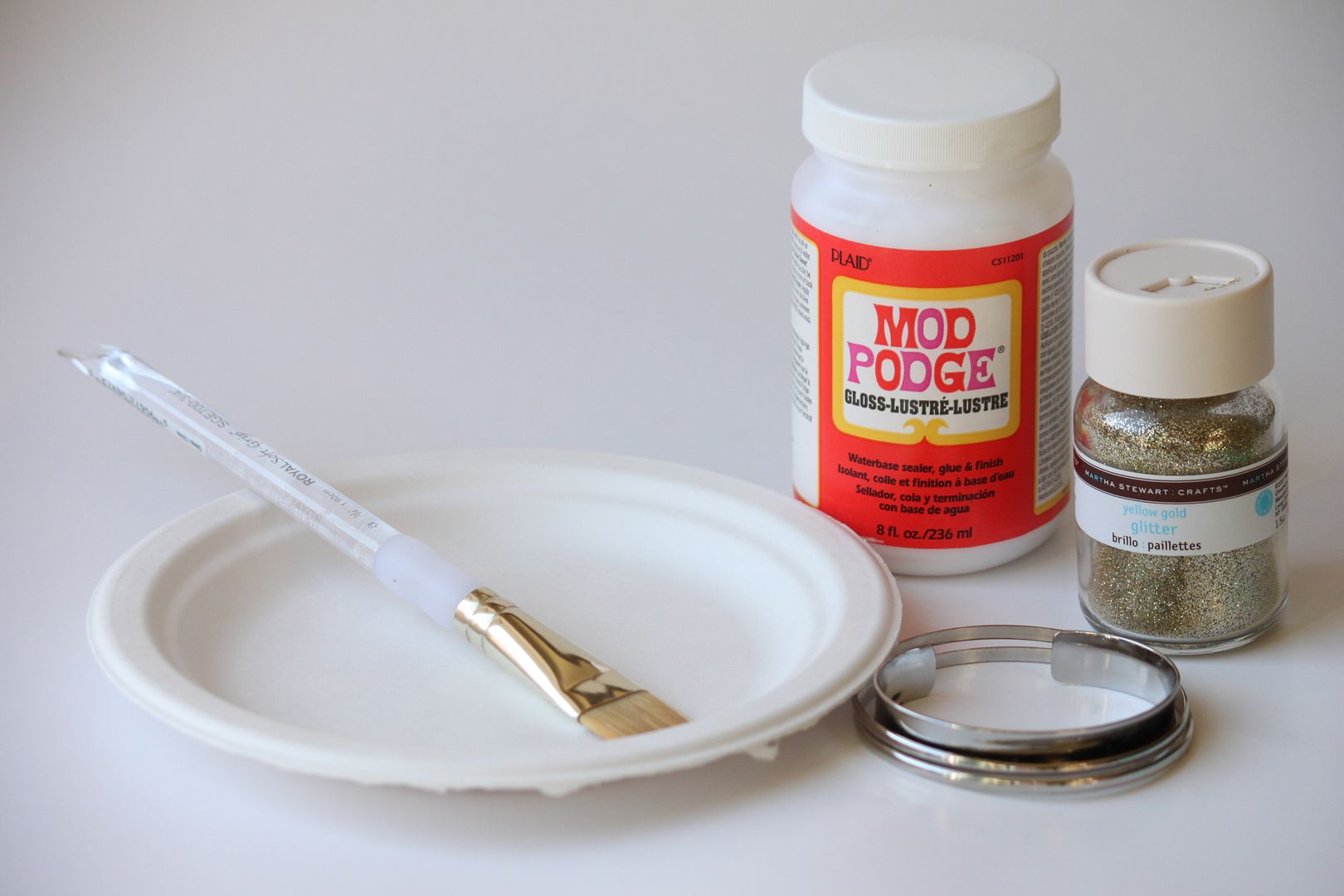 What you will need:
Paper plate
Paint brush

Old bracelets
Glitter. I used Martha Stewart gold glitter (same glitter that was used here).
Mod Podge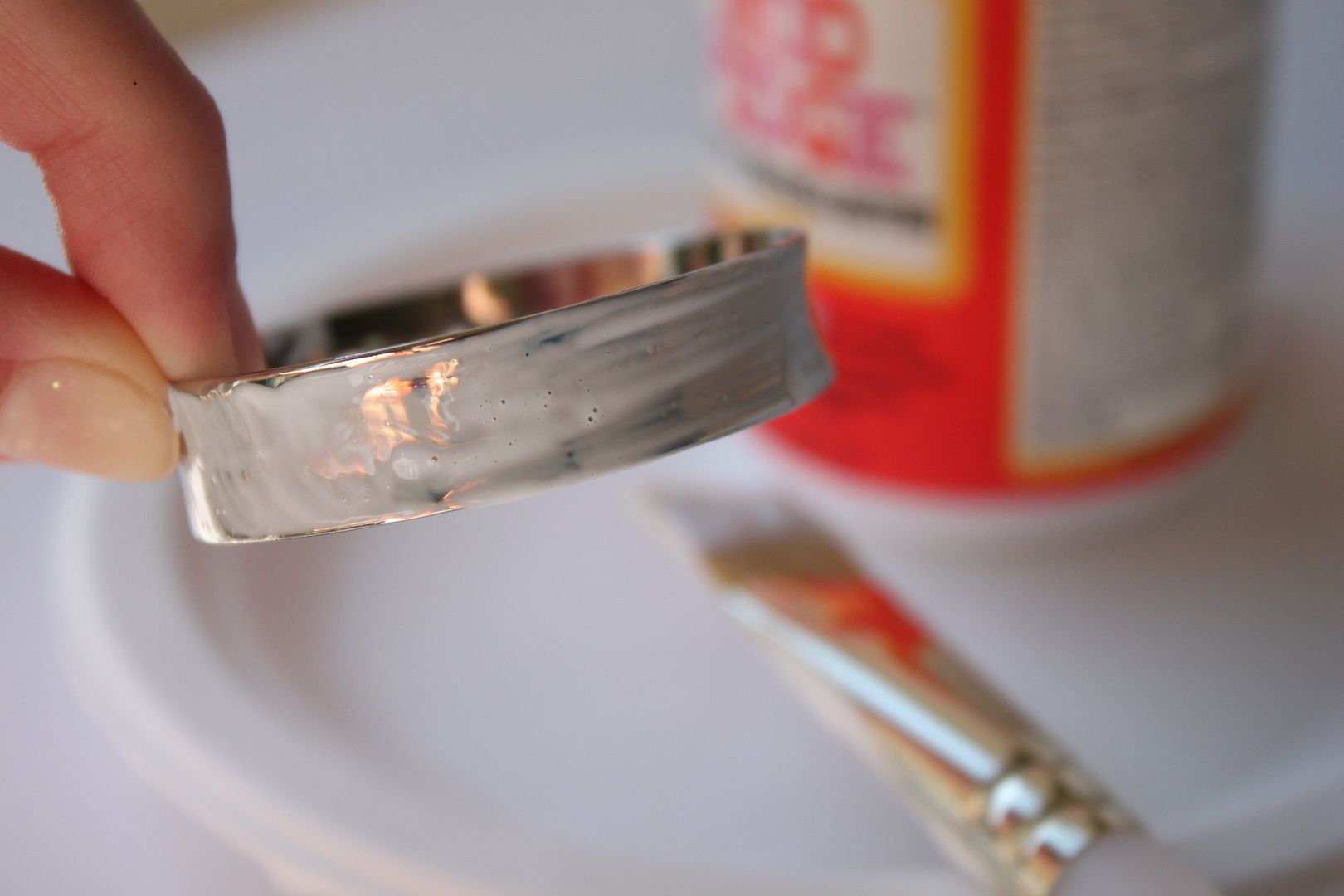 Paint a heavy coat of Mod Podge on your bracelet.

Sprinkle the glitter onto the bracelet. Place the plate below to catch the extra glitter. Make sure you really get each little spot. If you miss any spots you can go back after it has dried and do a touch up with a little more Mod Podge and glitter.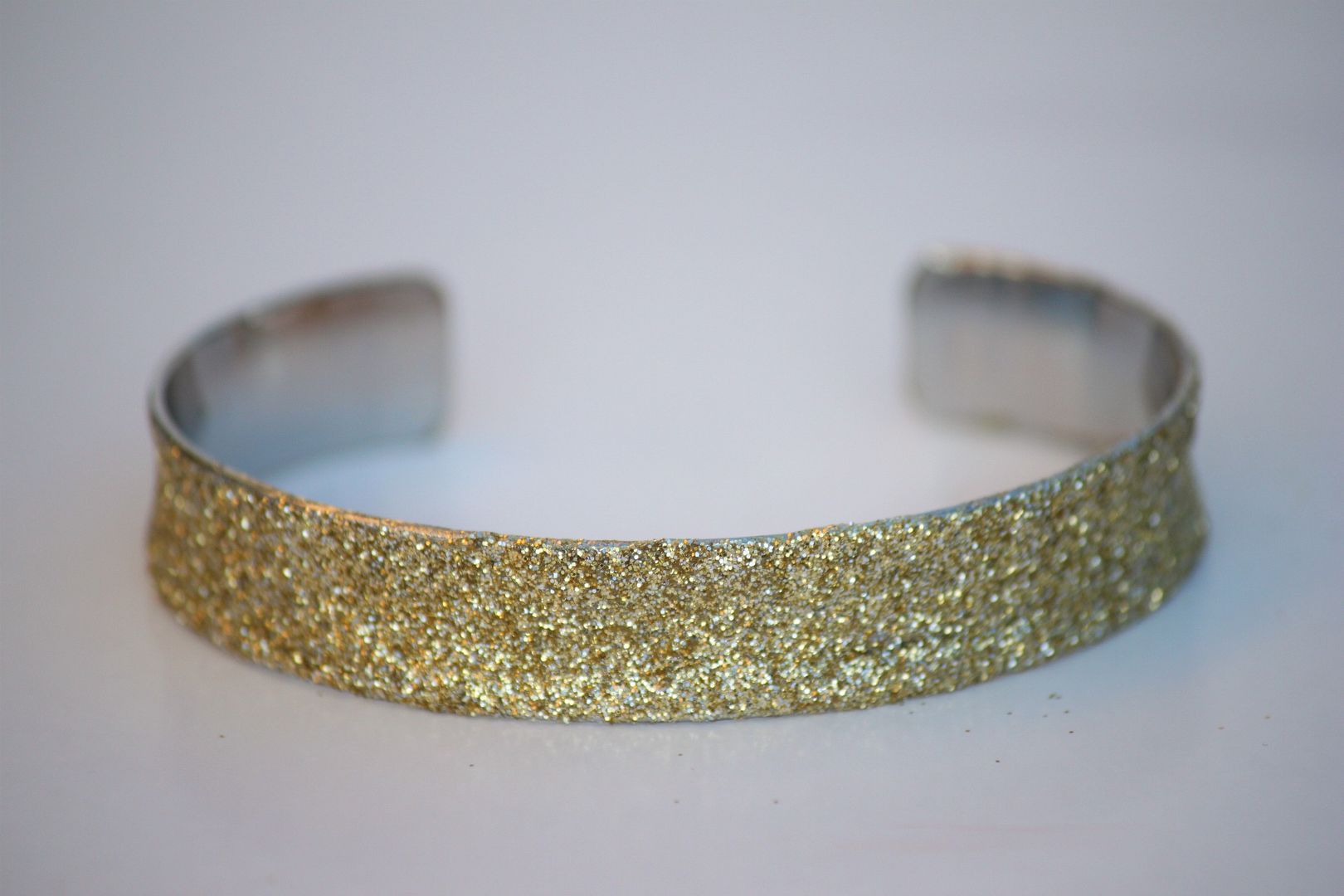 Let your bracelet dry and you're done!