As of lately I have had a mini obsession with bows. I think they are so feminine and fun to wear. I wanted to create a bow ring made purely of polymer clay. Plus... I think it was time to switch it up from the
bangle craze
that I have been on.
This does take a little bit of patience (which I don't have) so don't get frustrated if you have to mash up your creation a few times before you get it the way you like.
What you will need:
Razor Blade
A roller of some kind. I purchased mine at Michaels in the clay aisle.
Polymer clay
Glitter.
Condition the clay with your hands to soften it up. Use the roller to flatten out the piece of clay.
Using the razor blade, slice a piece that is about 1 1/2 inches long. Take the two ends and fold them into the center.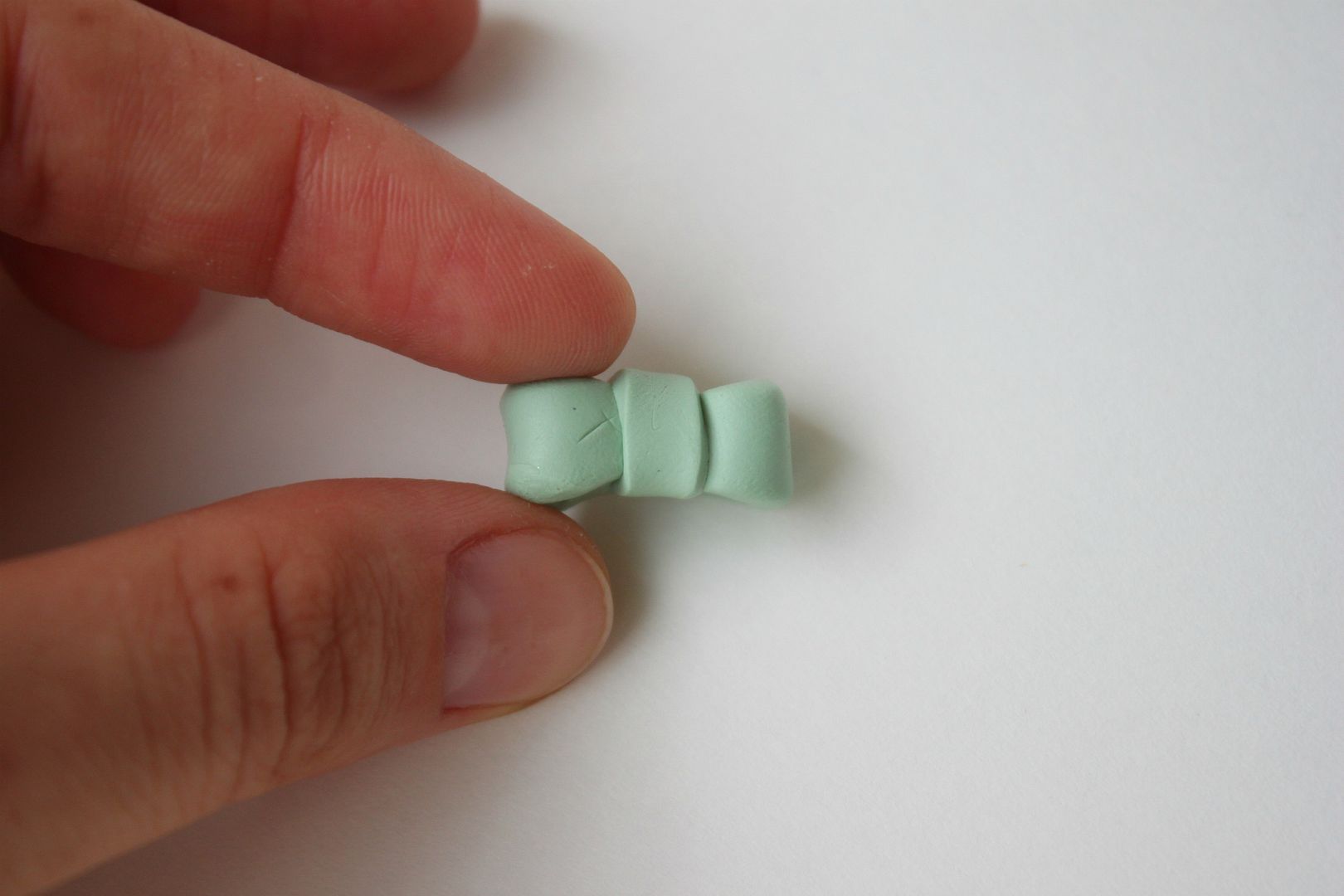 For the middle part of the bow, slice another small piece that wraps around the bow and gently cinch it together in the middle to make your bow flare out a bit.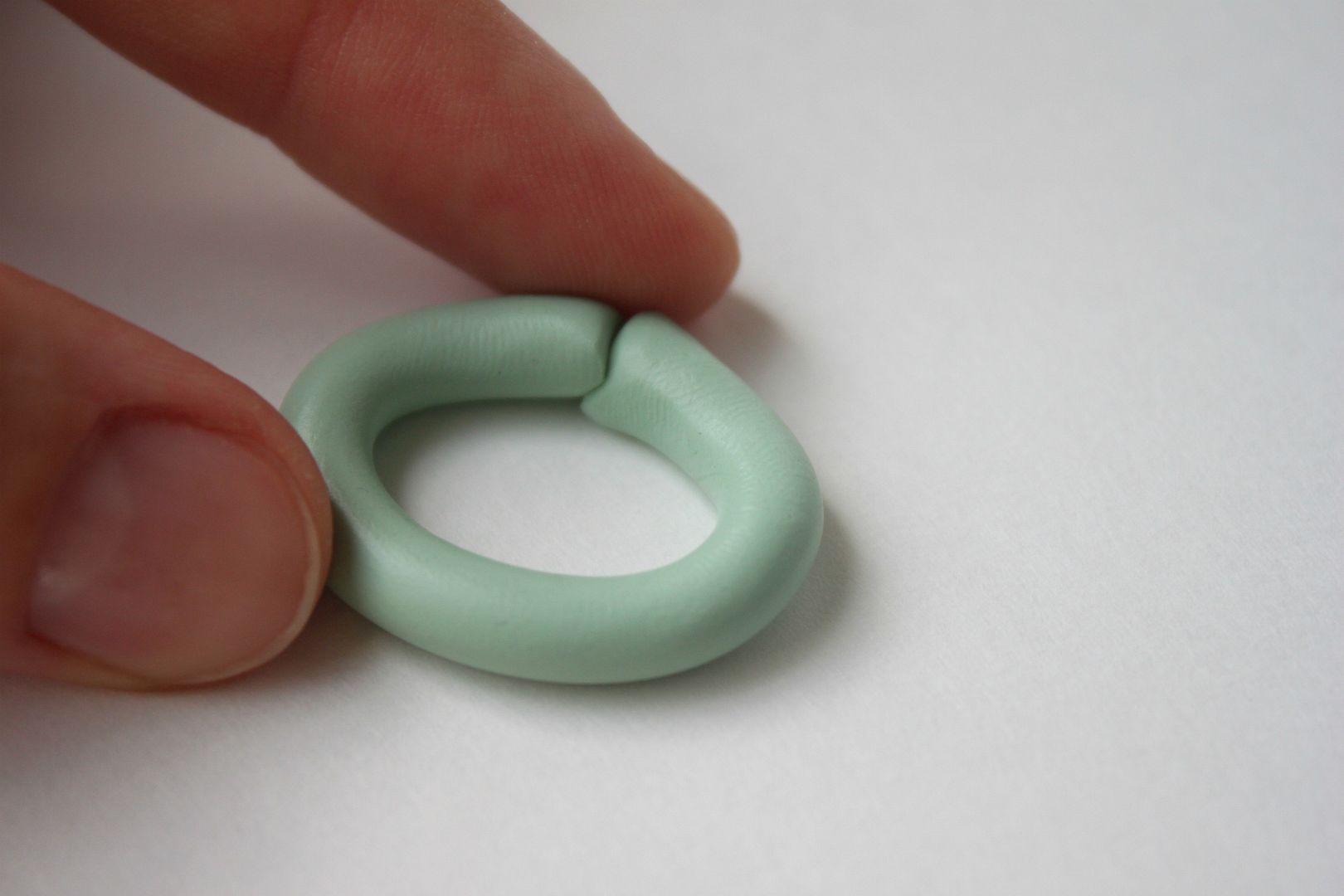 For the actual ring you need to measure your finger first to determine the size you would like to make it. Take a small piece of clay and roll it into a skinny tube. Slice off where you want to connect the two ends. Connect the two ends by gently mashing (maybe fusing is a better word) them together. Use your finger to roll out any unevenness.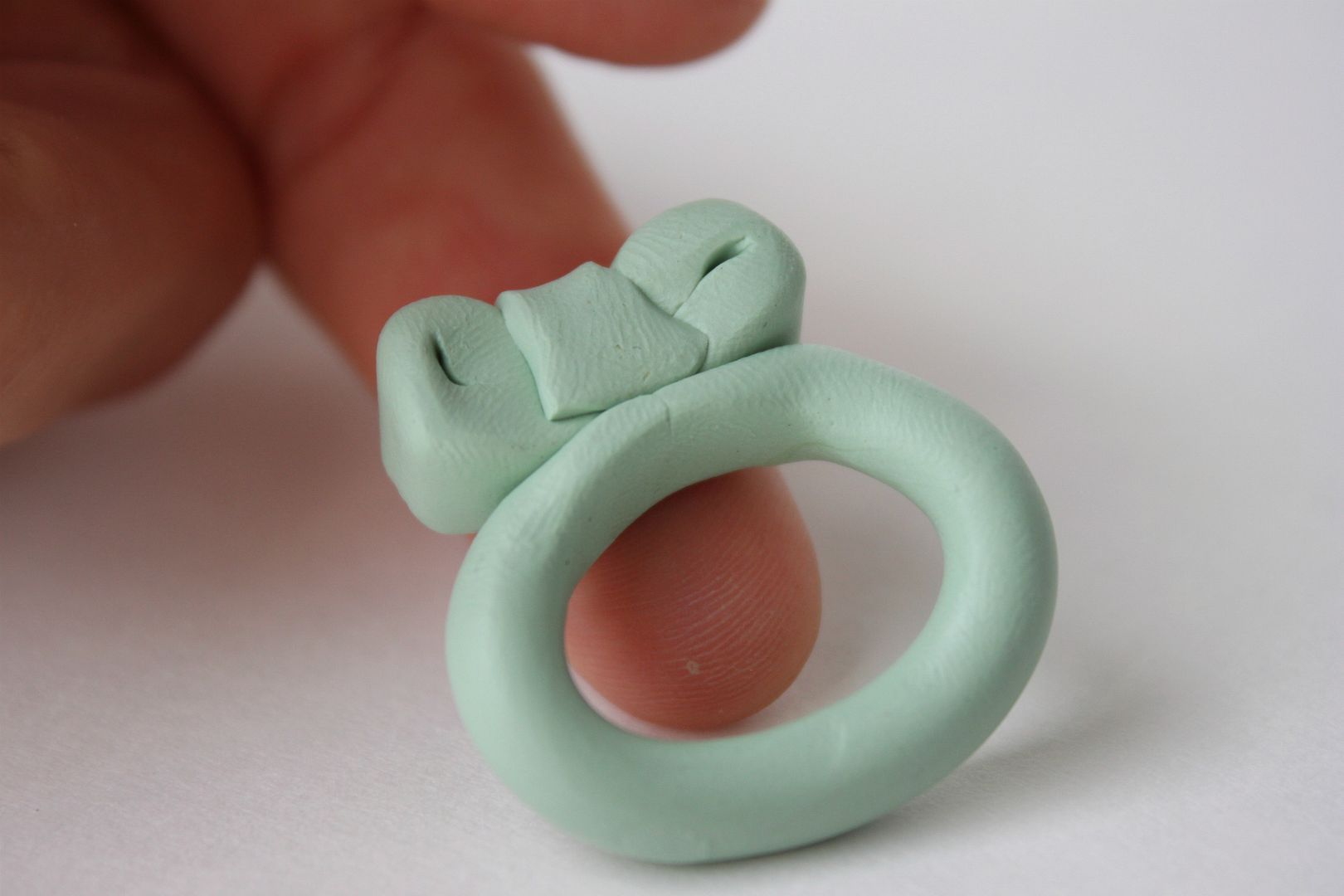 Place the bow on top of the ring where you connected the two ends. Don't worry about fingerprints or minor imperfections. This will all be covered up by the glitter.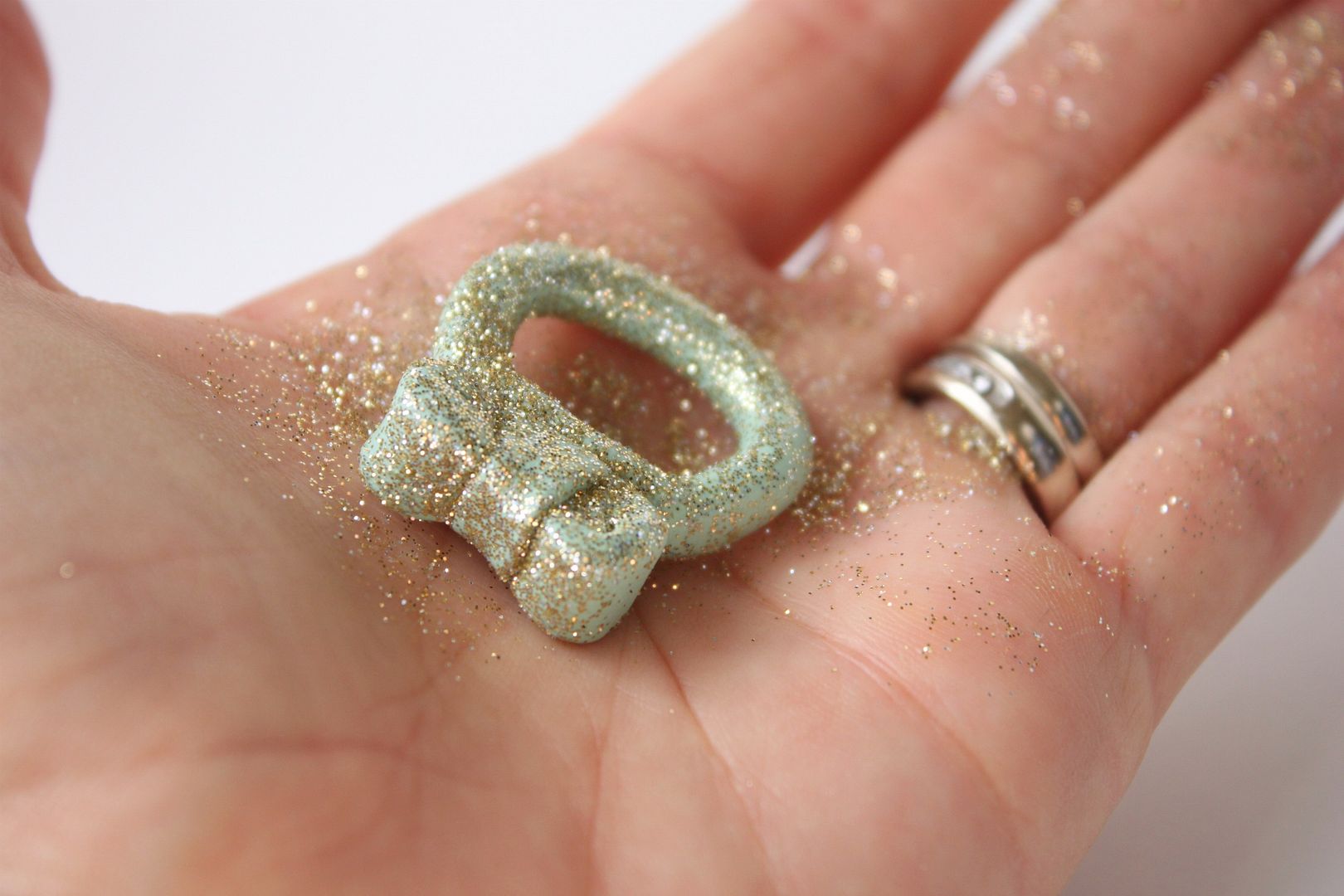 Sprinkle glitter all over your ring. The fun part :)
Place your ring on a baking sheet and bake at 275 degrees for 22 minutes.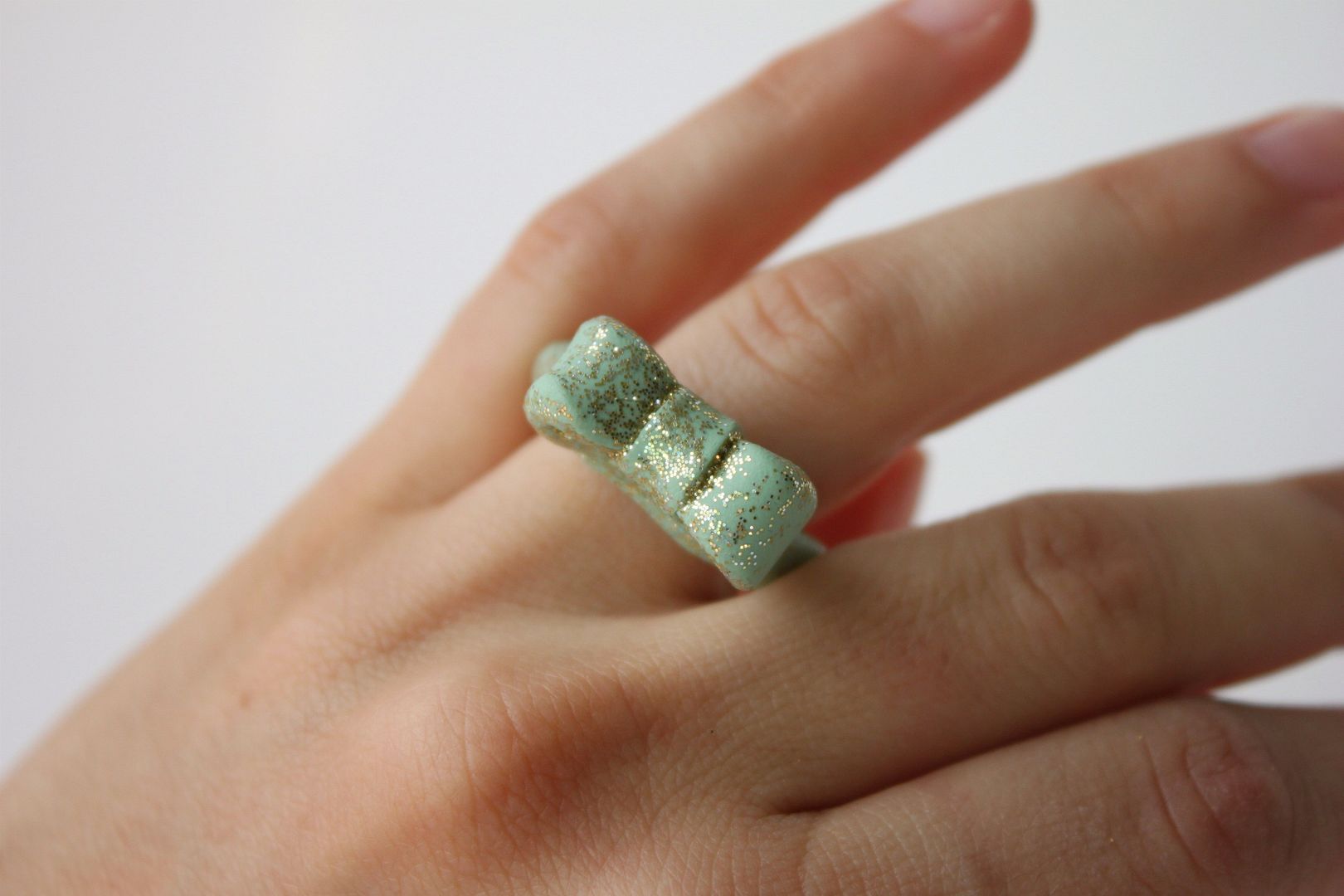 And there you have it!
On a side note: I always thought it was so weird whenever I heard someone reference a hand model..but I actually wish I had a hand model on hand (no pun intended). Hand modeling is
no joke
and I literally had to take about 40 pictures until I was semi-satisfied that my hand did not look gigantic, manly and hairy.