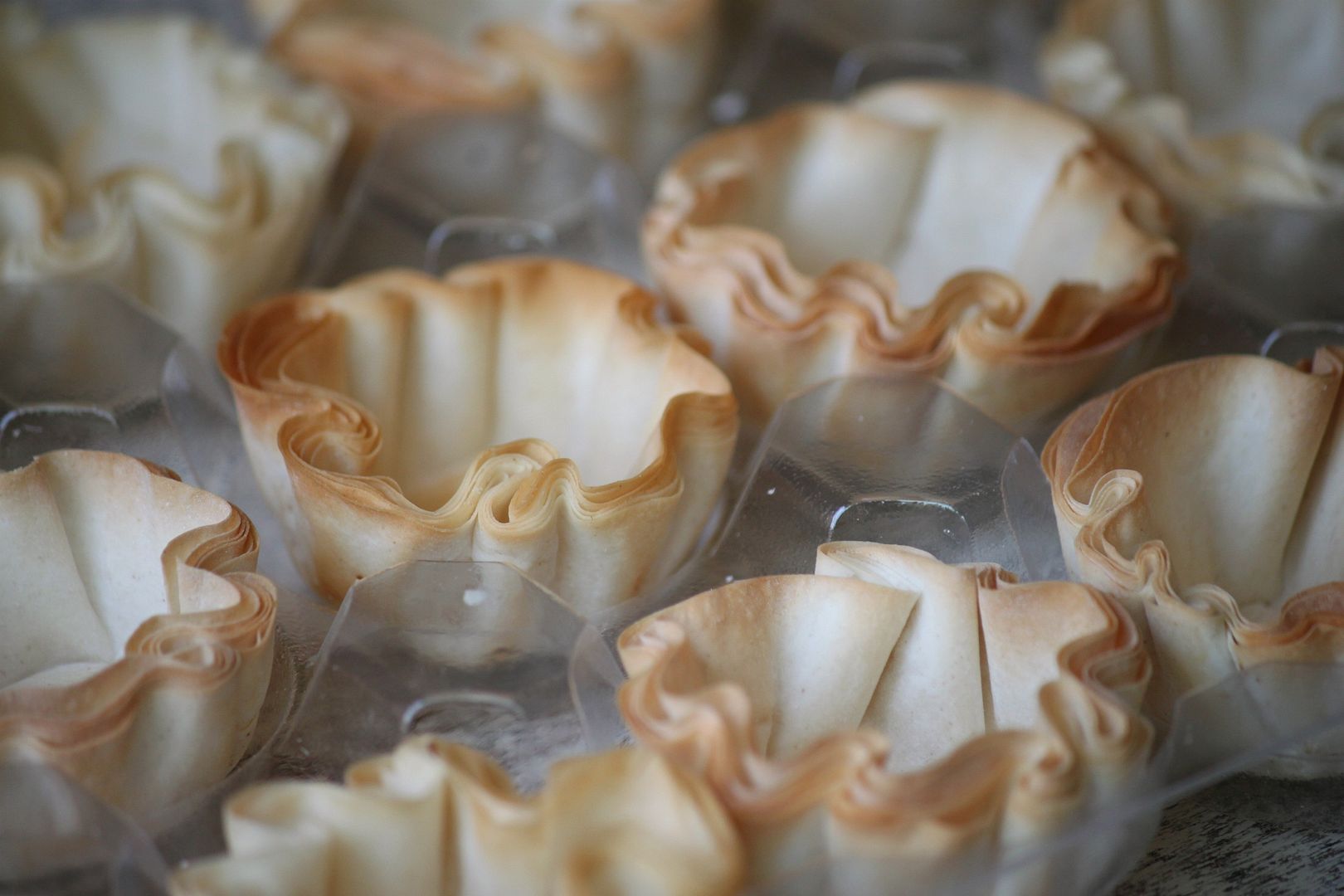 We went to a BBQ over the weekend and I wanted to bring something other than chips. Plus I have been eating pretty good lately and I wasn't about to wake up with the ole
chip hangover
.
We had a ton of frozen spinach in our freezer and it was about time it was put to good use.
What you will need:
2 cups of frozen spinach

1/2 cup of feta cheese
1 garlic minced
1 egg
1 package of organic mini phyllo shells
Directions:
Preheat oven to 350 degrees

Mix egg, feta and garlic in a bowl
Defrost frozen spinach in a pot of warm water. Squeeze out excess water

Stir spinach into the mixture

Use a spoon to scoop about a tablespoon of the mixture into each phyllo shell
Bake for 8 minutes.

Even though Ian and I ate most of them before they actually made it to the BBQ they were a hit!
On a side note: I cant do
anything
(blog)
without music
. I think music can be so
inspiring and motivating!
I have Pandora on shuffle with Johnny Cash, Mumford and Sons, Jem, Mariah Carey's Holiday Mix (too early for Christmas music? No way) La Roux and Flogging Molly. Does music motivate or distract you?
Hope everyone has a wonderful weekend!