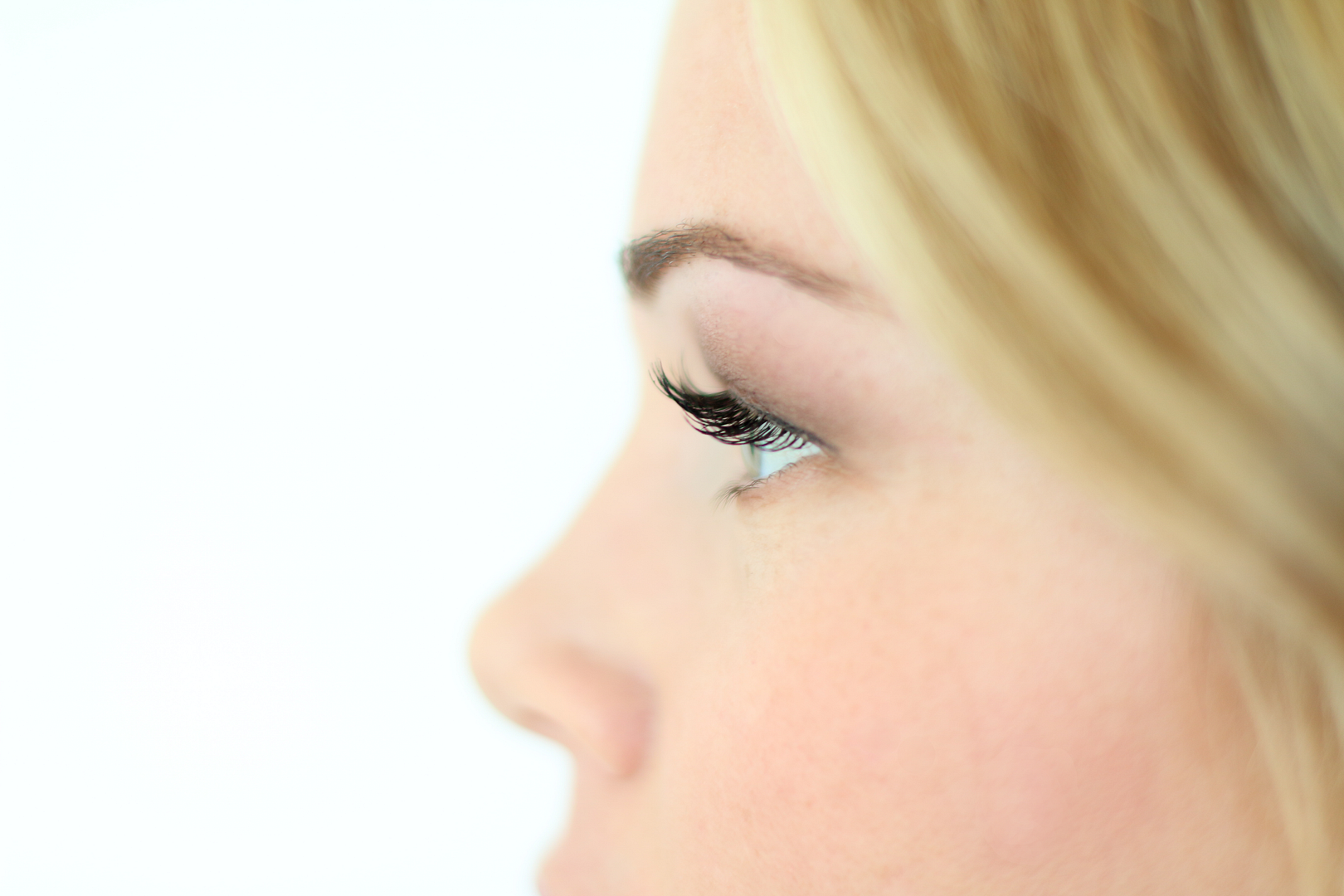 I am starting a new series on my blog called the Beauty Tester. Over the course of the series I will be testing the latest beauty products, trends and treatments and coming back here to report and give it a grade, A-F. Nothing is off limits when it comes to this series and I will be stepping out of my comfort zone to try new things. With each post I will include my expectations before I tried it, cost, the prep and directions for the product/treatment, my end result and finally my beauty grade.
Consider me your beauty guinea pig. I am starting off this series with something that I have been wanting to try out forever, eyelash extensions.
Here is me with no makeup on right before I went in for my appointment...
So ya as you can see my eyelashes look pretty non existent ha!
My Expectations Before I Tried it
: I would say that my eyelashes are average in length and nothing special. With extensions, I wanted my eyes to pop and have that va va voomy feeling that you have when you have your makeup is on point. So my expectations were pretty much that I wanted to walk out feeling like Kim Kardashian. Ha! So maybe I set my expectations a little high... but for the price I wanted to see and feel something drastic.
Cost
: Eyelash extensions can range from $99-$200+ for first time clients. If you decide to keep them up you will need fills every 2-4 weeks which range from $30-$70 dollars. Not a cheap beauty treatment by any means so make sure you REALLY explain what you want on your first visit.
Prep or Directions
: I was told to come to my appointment with no eye makeup on and to limit caffeine consumption since it can make you jittery and harder for you to keep your eyelids still and closed. I arrived with zero makeup whatsoever but I am not gonna lie I did have my usual 2 cups of coffee because I NEED IT. Plus I figured I am a total pro at acting calm under mass amounts of caffeine consumption so I had that under control. The technician was super sweet and had me lay down on a facial bed. She asked me what "look" I was going for and that is where my original plan went array. I told her I wanted them to look "natural and like I am not wearing crazy extensions." Okay it is true I wear minimal makeup on a daily basis and I tend to lean more towards the natural look when it comes to things but...WHO AM I?!.. I am a confused lady thats who!! So my plan of looking va va voomy and all Kim K went out the window when I gave that description. So I remained there for the next hour with my eyes closed while we chatted about all kinds of things as she applied natural looking "J Shaped" lashes to each existing lash. The whole process was completely painless and easy.
The Results
: After she was finished she handed me the mirror....drumroll please! Okay so I LOVED them, I had dark beautiful lashes that looked oh so natural just like I had explained. BUT... at that very moment I realized I had been too conservative (like usual UGHHHH) with my original explanation and my result was exactly what I had asked for. This is a pretty pricy treatment to keep up with so I think I will only do this again if I have a special occasion planned.
My Rating
: I give my eyelash extensions an
A
because my technician gave me exactly what I asked for to a T. But next time I would go a little more drastic and be a little more brave with the length and volume.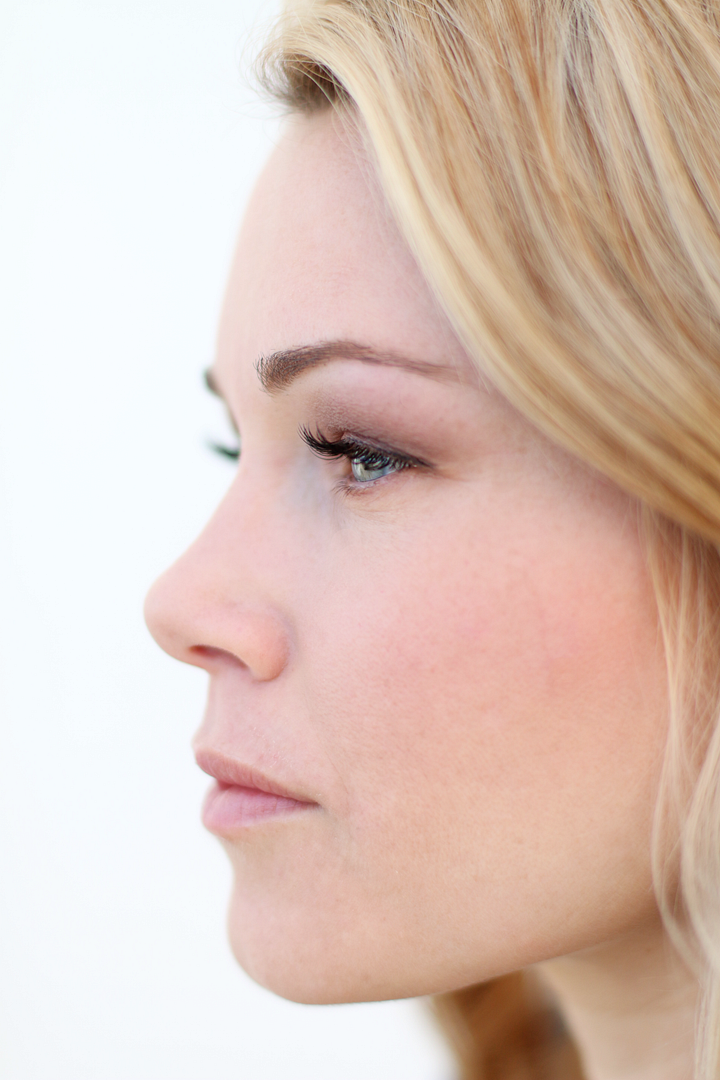 I would love to hear your feedback on this series and if there is any crazy (non crazy is totally cool too ha) beauty treatments or products that you have been curious about and would like me to test out I would love to hear about it in the comment section below.