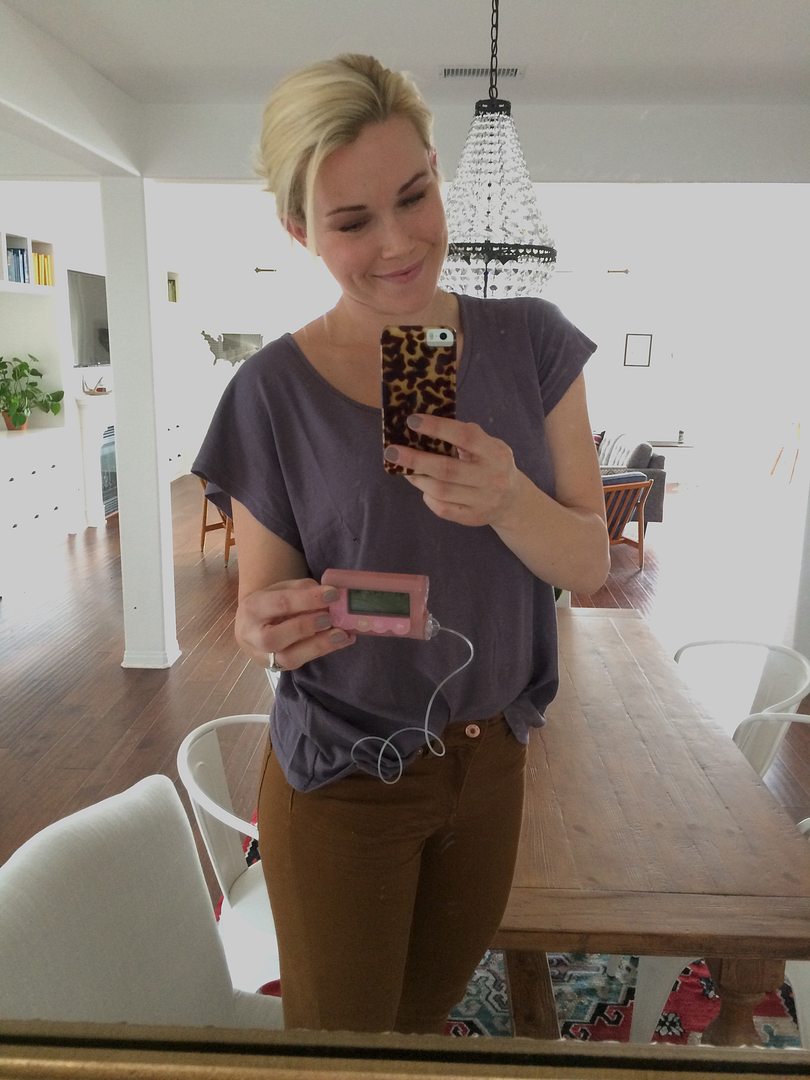 Yes that would be standing on my dining room chair in order to get a decent selfie haha.
I have had Type 1 Diabetes for 22 years now (you can read my diagnosis story
here)
. Diabetes in a weird way has made me a healthier person. Because of diabetes I exercise daily, I eat clean and I think about everything I do when it comes to my body. Some might think this is a curse but I look at it like a blessing.
My husband is my biggest supporter. Diabetes can play with your head and make you feel like you are all alone at times so having a good support system to lean (and sometimes cry) on is very important. I am beyond thankful that Ian is always there for me and helps bring me out of the slumps and the
burnouts
when they do happen.
Type 1 diabetes should not hold you back in life. You can still have a beautiful
family
and do everything that you ever dreamed of doing. You are in charge of your life and your diabetes. Your diabetes is not in charge of you. And all the people said....AMEN! That just felt necessary ;)
Read more of my Type 1 Diabetes posts
here
.