The boys both woke up yesterday with little colds, which meant it was going to be a sucky day for sure haha just kidding (sort of)... it meant that we were staying home and relaxing and not doing much. I decided to get out my clay stuff and try to recreate the gold bar look, which I have wanted to do for the longest time. I love how this turned out and the ways you can wear these are endless.
What you will need:
Translucent polymer clay
Gold powdered pigment
Razor blade
Waxed cotton cord for either bracelets or necklaces
Bead making tool or toothpick
Directions:
Rip off a little chunk of clay and condition it in between your hands so that it is soft and pliable.
Pour a small amount of gold pigment into a dish. Place the ball of clay in the dish and roll it around thoroughly coating it. Then mash up the little ball and repeat. Do this until the translucent clay is evenly a rich and vibrant shade of gold.
Roll the piece of clay into a ball and then using your hand roll it into a tube bead (see picture instructions here)

Place the tube of clay onto the

bead making tool, use the palm of your hand to roll out any imperfections and to make it smooth. Wiggle the metal tool around until you have a nice size hole.

Take a tiny bit of gold pigment and gently rub it onto your bead on last time to give it a little extra boost of gold color.
Place your beads on a designated craft baking sheet and bake according to your clay directions.
Before beads completely cool, use the razor to slice off each end of your beads to give them a more finished look.
Attach the beads into the waxed cotton cord and wear them as a necklace or bracelet!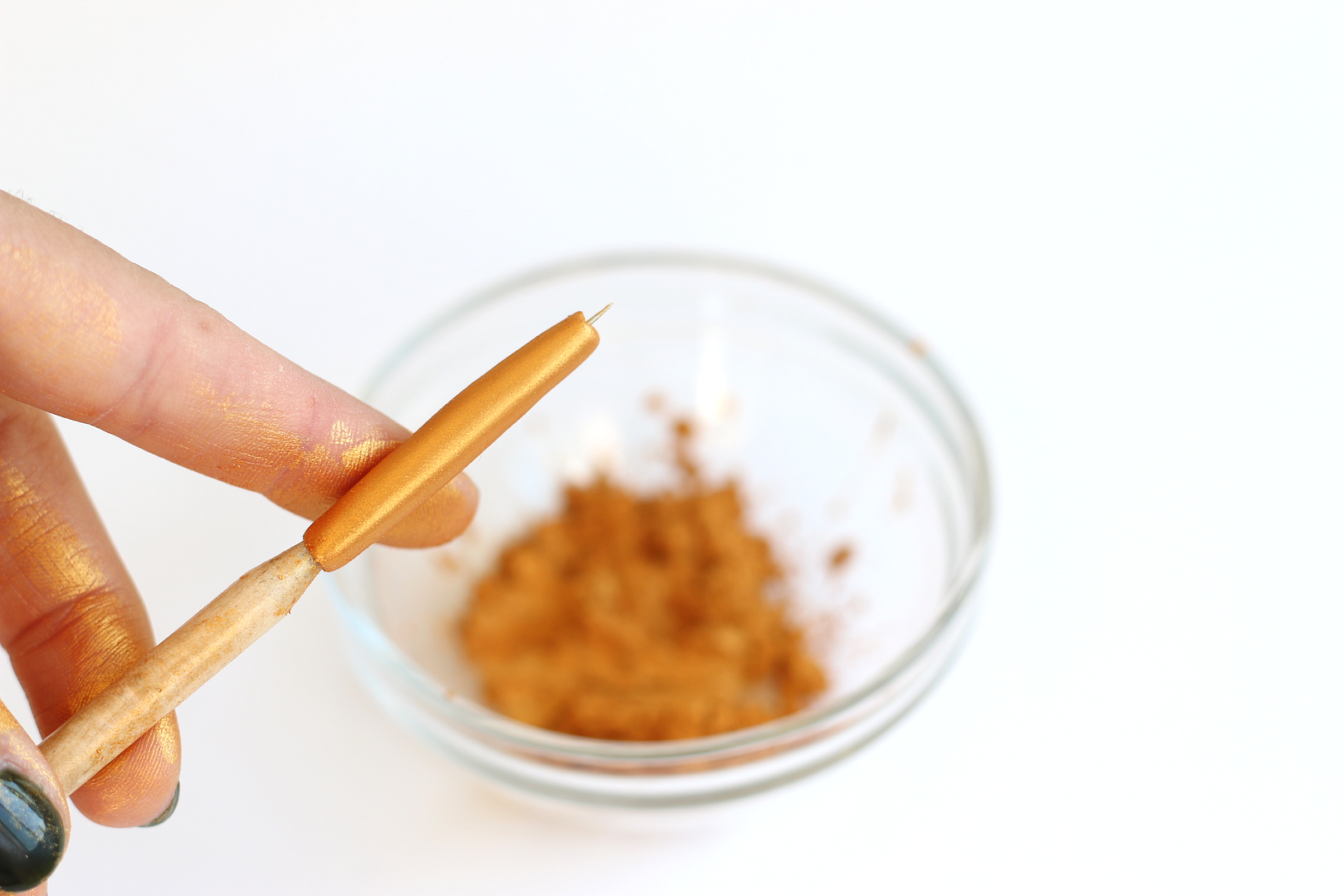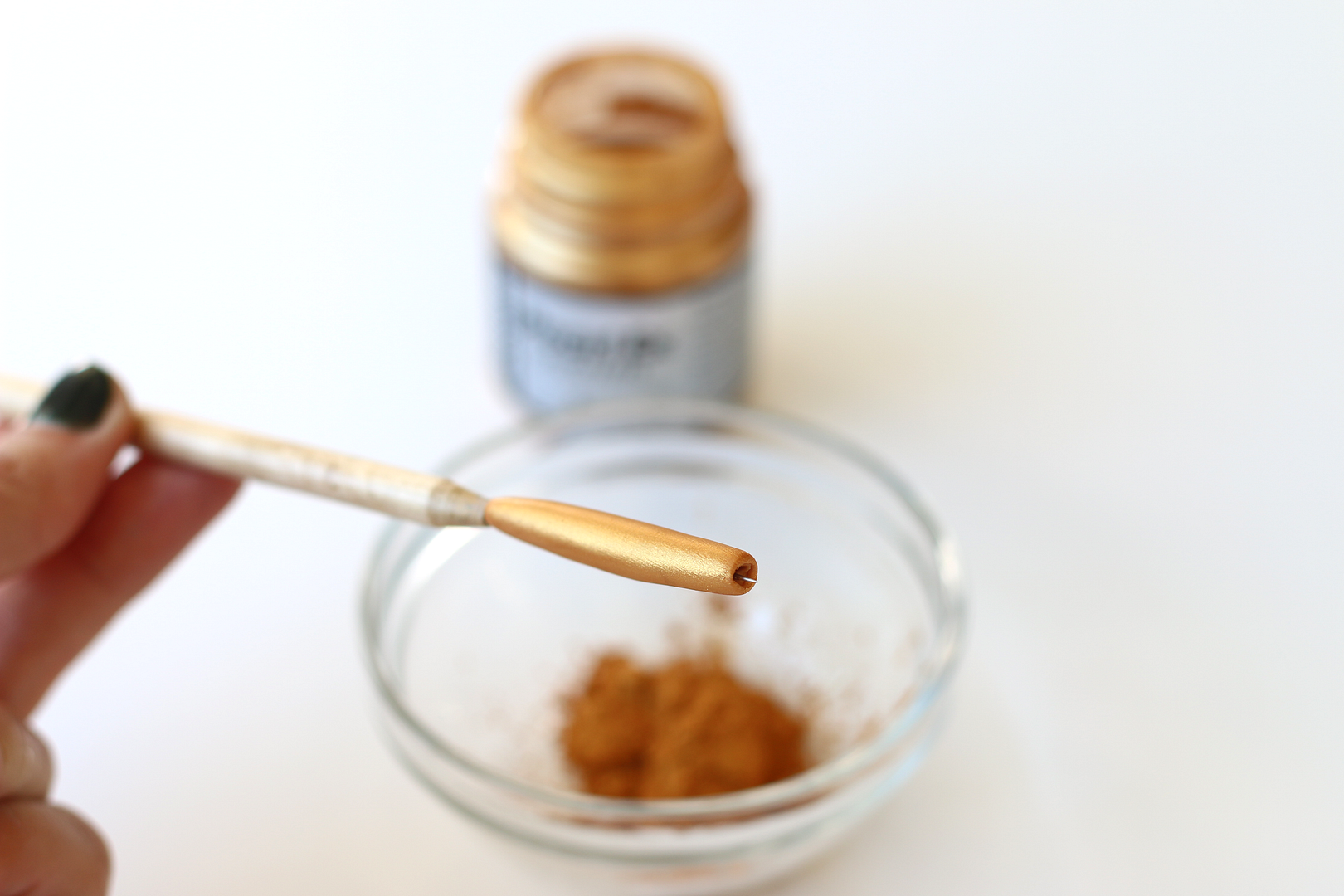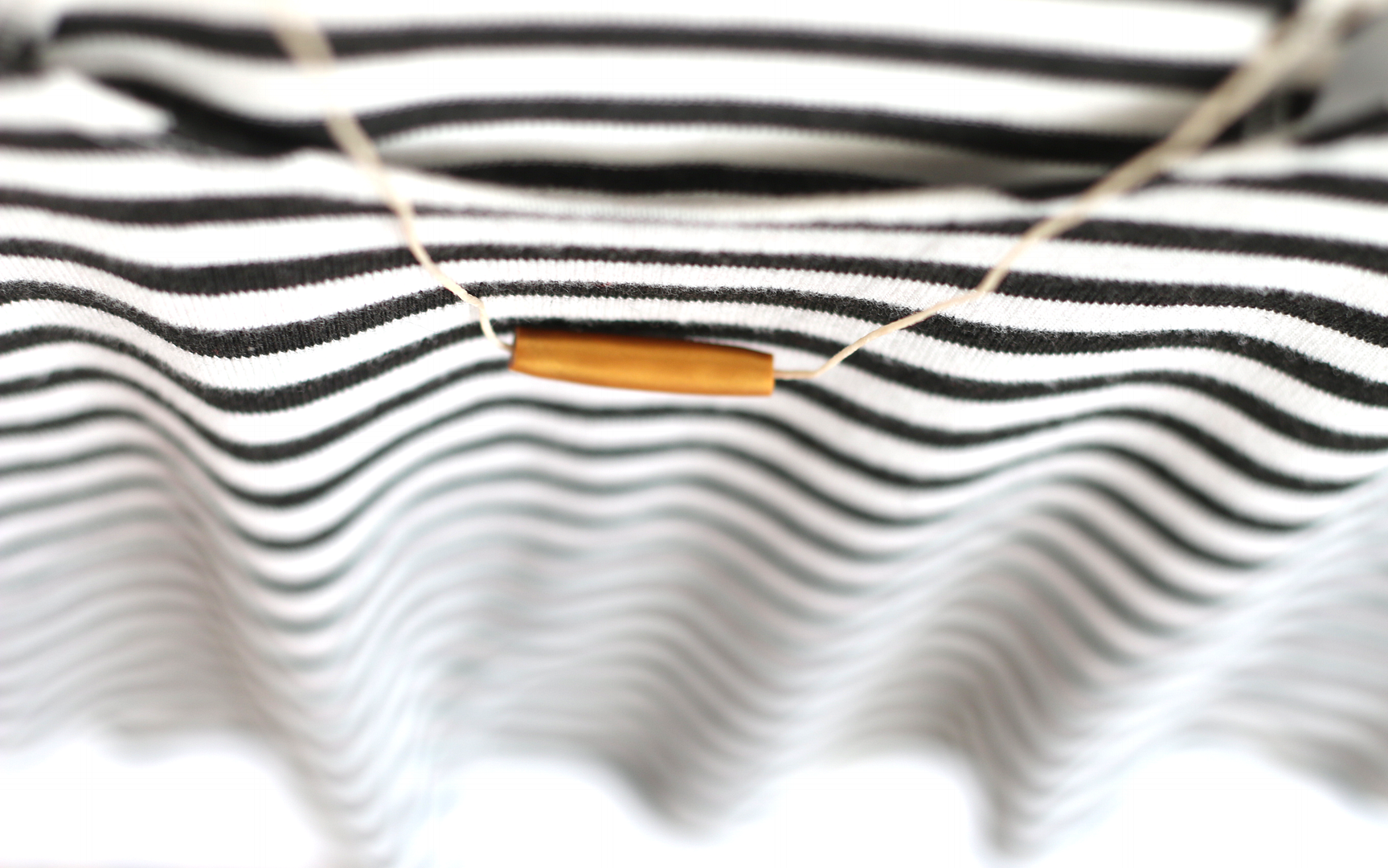 I love how these turned out. You can make one and keep it simple or make multiple beads and layer them up!
See also: