Okay ladies and gentlemen this is one hell of a soup...and it is one of the most delicious things that I have made for dinner in quite a long time. It was gobbled up by all the boys in my house big and small before I could barely get a bowl of it myself. And a bonus was it made my house smell like fall was truly in the air...well in my kitchen at least. This is a recipe keeper for sure!
What you will need:
1 large butternut squash, peeled and chopped into cubes
2 green apples, cored, sliced and chopped
1 large white onion, chopped
4 large carrots, peeled and chopped
3 tbs of olive oil
1 1/2 tsp of cinnamon
1 tsp of garlic salt
1 tsp of salt
1 1/2 tsp of chili powder
1/2 tsp of nutmeg
3 tbs of grass fed butter or ghee
4 cups of chicken broth
Directions:
Preheat oven to 400 degrees.
In a large bowl combine the butternut squash, apples, onion and carrots. Add in the olive oil, cinnamon, garlic salt, chili powder and nutmeg. Mix throughly and make sure to evenly coat all the veggies.
Place the seasoned veggies onto a cookie sheet, spreading them out evenly.
Roast veggies for 40 minutes.
In a large saucepan, heat up the butter with 1 tsp of salt. Add in the roasted veggies and chicken broth. Simmer for about 20 minutes.
Place all of the ingredients in a high powered blender or food processor. Blend until you have a nice smooth soup consistency.
Serve with whatever topping you like (I used roasted almonds)
Enjoy!
*Recipe slightly adapted from here, with a few tweaks based on personal preference.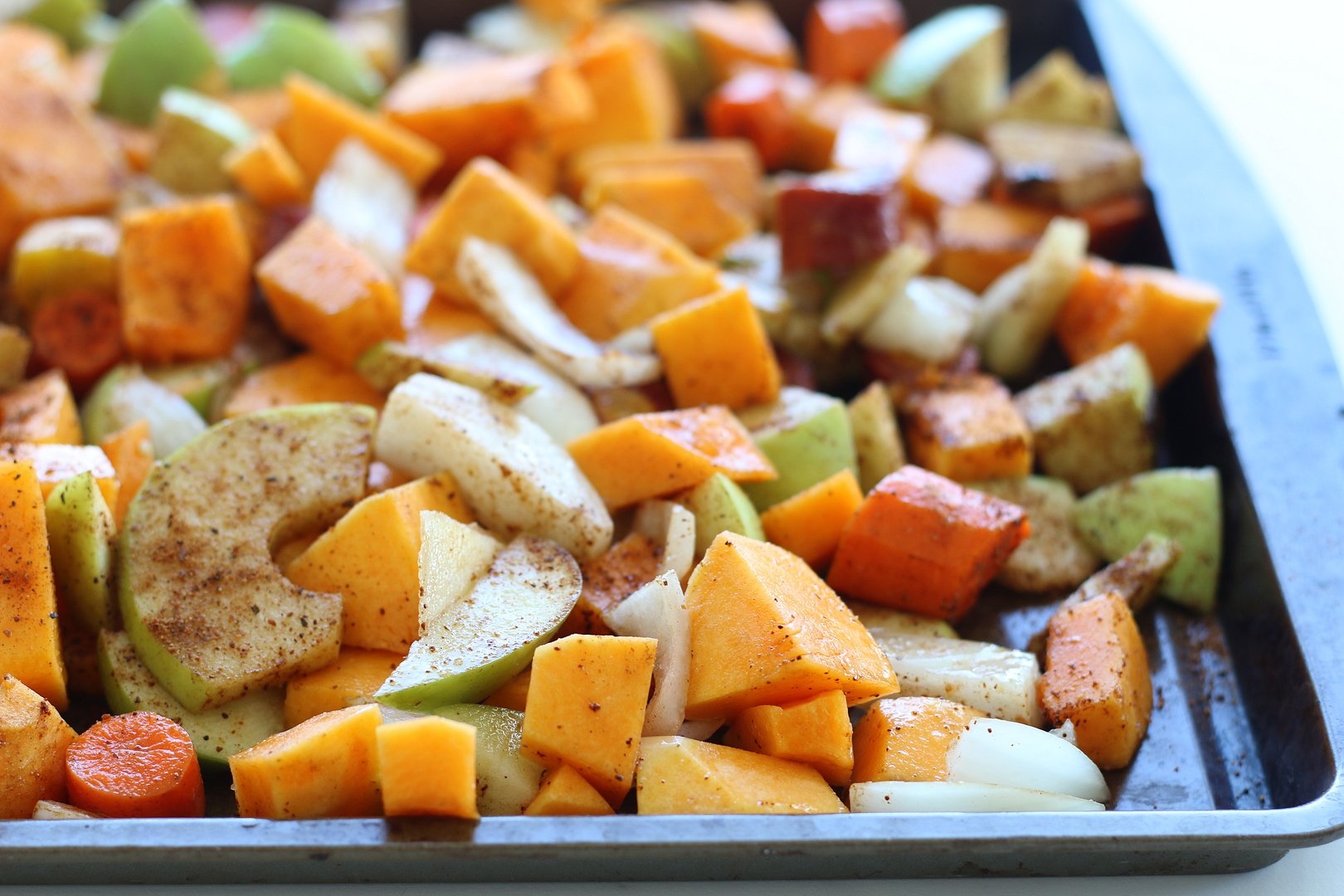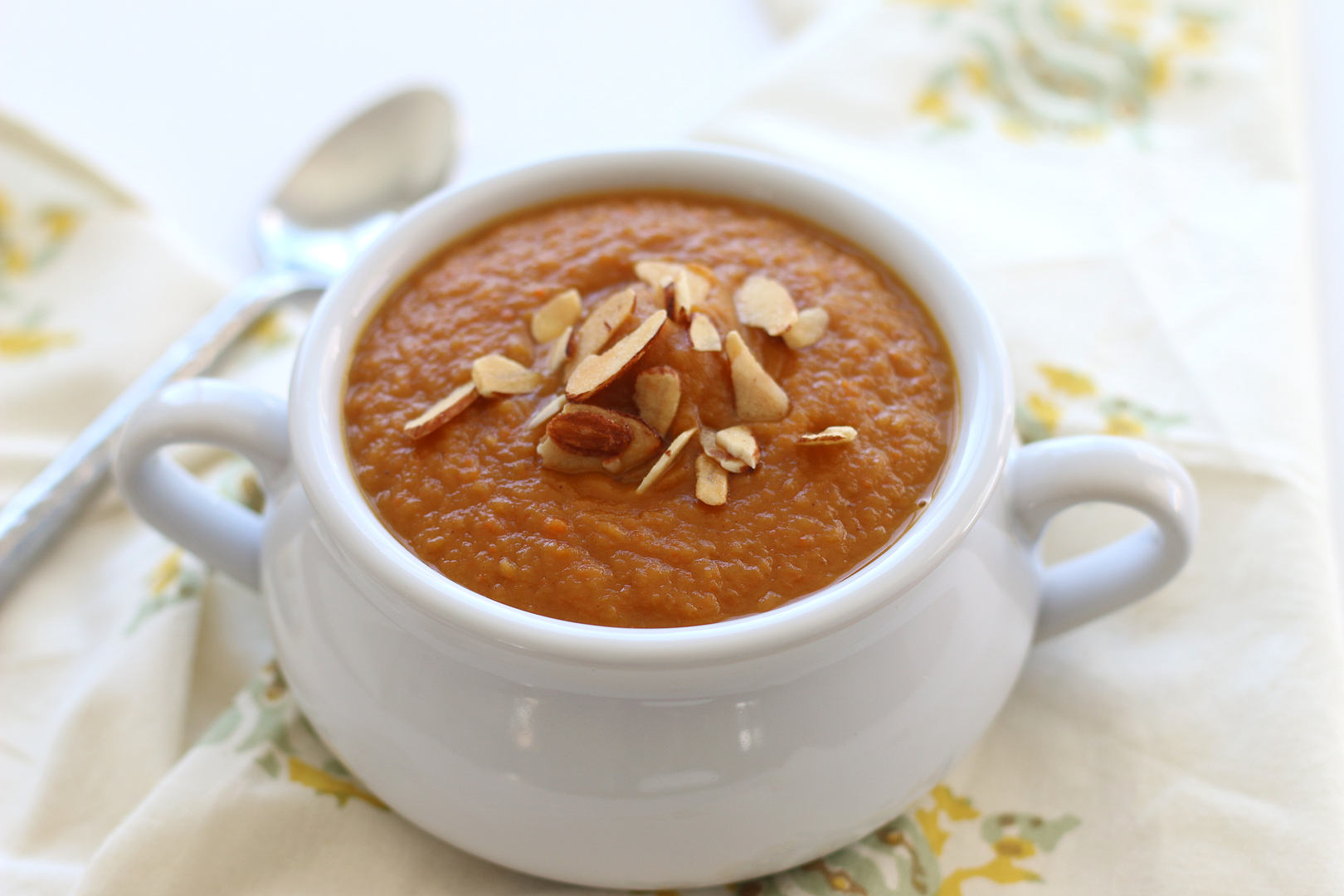 I would love to chat more about this bomb diggity soup but mom business has been on high demand as of lately so gotta run but please make sure to come back and let me know how much you loved this :)