Trying to take a normal looking selfie with one of these things on is nearly impossible ;)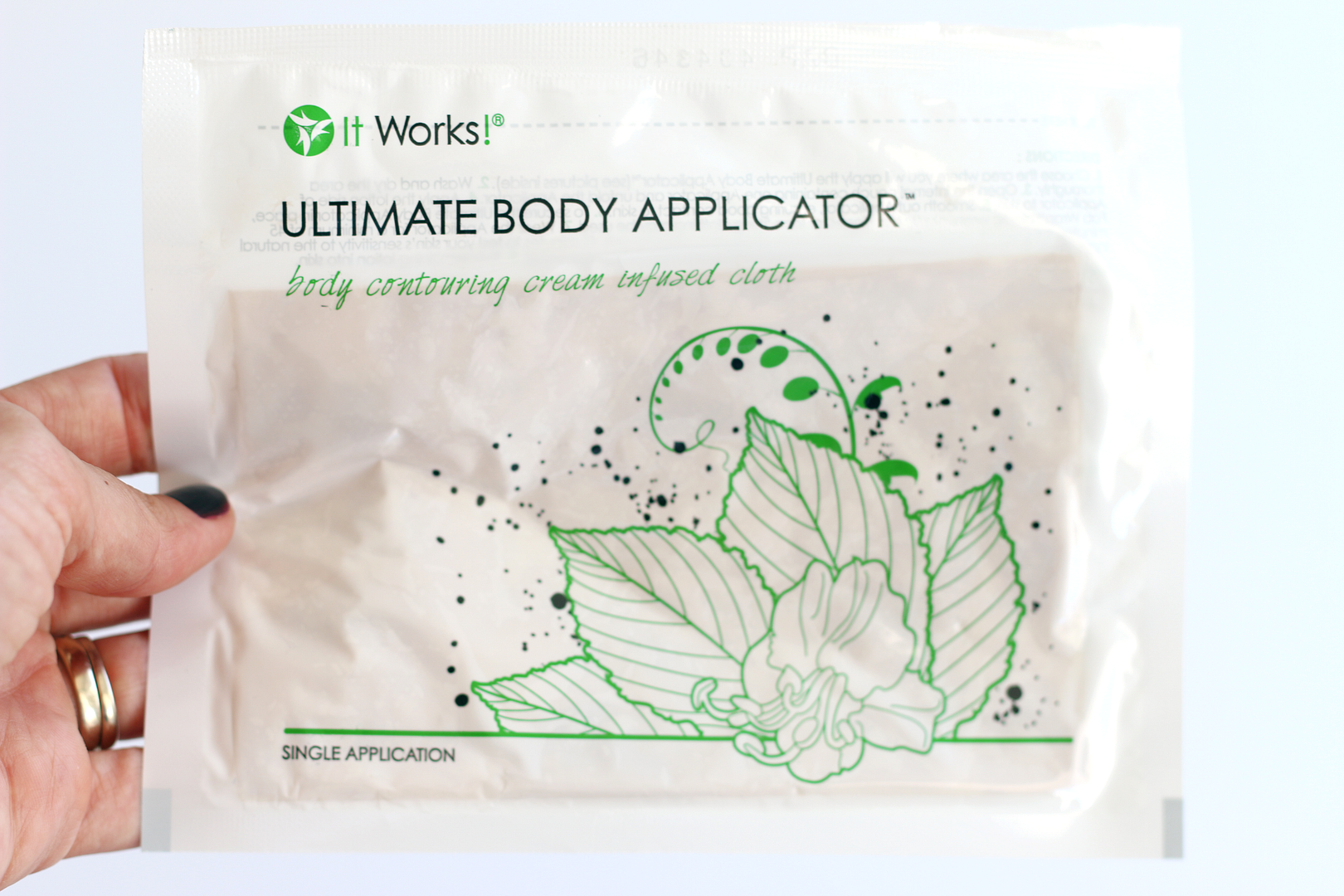 Unless you have been living under a rock (hey it's totally possible) you have probably heard of body wraps and wondered to yourself if they really do work. Until I recently tried one I was skeptical but I am here to tell you that they do in fact "work" and I am beyond excited about a new product I am on board with, but first a little back story...
If you are a long time reader you are probably already aware that I have been a licensed esthetician for over 8 years. I have worked for doctors, plastic surgeons, cosmetic dentists and at one point I ran my own esthetics business out of my home. So I have seen it all as far as skin treatments go. For the longest time I have been intrigued by the whole body wrap treatment thing but the reality is I just do not have the luxury of actually going to a salon on a regular basis (hey I can barely make it to my hair appointment on time) to try it out.
So long story short, one of my good friends recently started selling body wraps. The hook line and sinker for me was that you could apply the wraps by yourself to specific targeted areas in your own home...what what!! I am a big ingredient whore (yes I am) so I sat there in her kitchen reading all the ingredients before applying and I was sold. I bought one and took it home to try.
I have used two wraps so far and you guys I was blown away. My tummy area feels super tight, does not feel bloated (like it always does ughhh) and my jeans in the belly area are actually loose. To say I am happy is an understatement.
So the number one question that you might be asking yourself is, "Well isn't this just water loss?"
The answer is no. The special blend of botanical ingredients actually works to lighten, tone, and detoxify your fatty tissue below the surface of the skin, leaving you with amazing slimming results that is not related to water loss.
If you would like to try this out for yourself you can find every thing you need
here
. If you have any additional questions about how you can get started or how you can get the wraps at my cost you can leave them below or email me at wrapsbylinds@yahoo.com

This is a before and after of a close family friend who has done 2 wraps....she is pretty excited about her results so far!
** Update: some of you did not believe this was a real picture but guyssss this is my mom. (secrets out) It's as real as can get because I took these pictures.
Can't wait to hear from you and if you do end up wrapping make sure to take before pics!