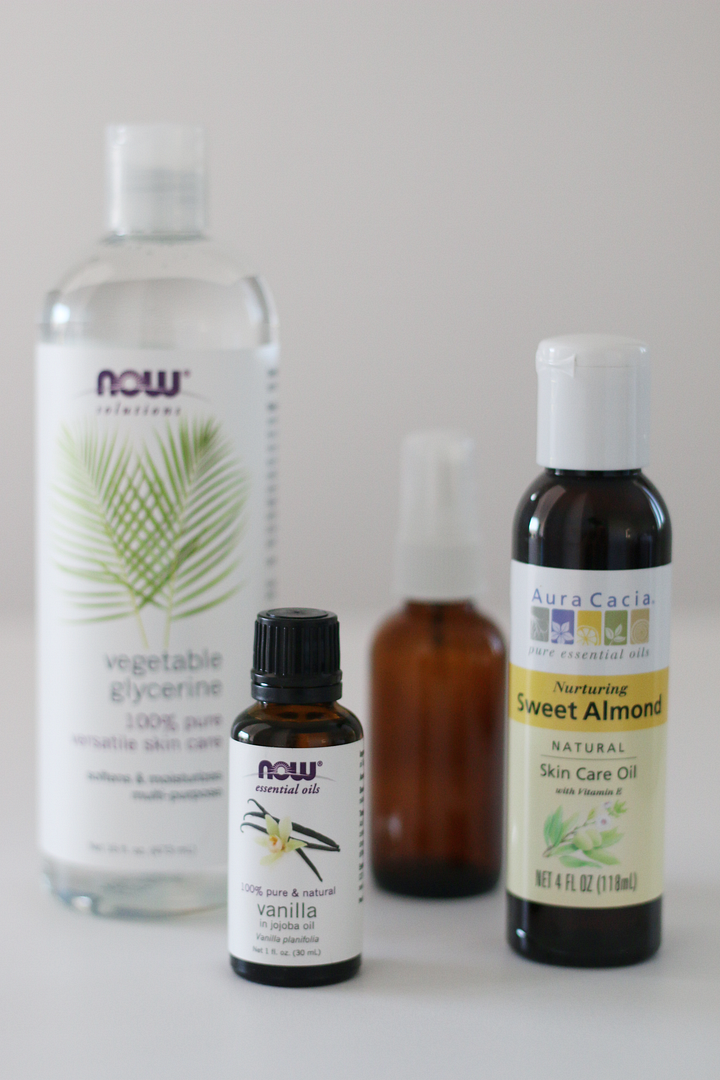 With summer coming to a close you be realizing it is time for some serious moisture repair for your skin. The problems with most store bought lotions is that they tend to leave your skin feeling like it is sweating (or maybe that's just me ha) and super greasy. I hate when I go running and then I feel like my lotion is literally sliding off my skin. Yuck.
I have always loved dry oil sprays but finding one that actually smells good can be challenging. I recently made my own and not only does it smell amazing but it has been my every day go-to moisturizer for the past couple of weeks and I could not be any happier with the softness and moisture it provides. If you have never used a dry oil spray before I highly recommend giving this a try!
What you will need:
5 tbs of distilled water (you can find this at any grocery store for super cheap)
2 tbs of 100% pure vegetable glycerine
2 tbs of sweet almond oil
1/2 tsp of coconut oil
10-12 drops of vanilla essential oil
Directions:
Carefully add all of the ingredients to a small (preferably glass) spray bottle. Empty bottles like the one used above can be found at most specialty health food stores in the vitamin section or you can find them online here.
Once the cap is on, shake up the bottle to combine all of the ingredients.
Spray onto your skin and rub in just like you would a lotion.
Keep at room temperature and use within 2-3 weeks.
Enjoy!