For the most part I tend to overthink things. I also tend to make things that are best suited to be simple waaaaaay overcomplicated. Take these little heart earrings for example. Today I got this great (not so great) idea to dip the hearts in gold paint. Long story short I hated them. They looked all goopy (it's a real word according to Urban Dictionary) and I got gold paint freaking everywhere. I loved them plain and simple so that's how I ended up leaving them.
This is literally the easiest polymer clay project ever and if you are in need of a little last minute love in your ears for Valentine's Day then this is the project for you. I just proofread this little sentence to my husband and he said it sounded really creepy and I probably should not say that. I decided to leave it anyway :)
What you will need:
A small chunk of red polymer clay
A heart cut out (found in the clay section of a craft store)
earring front and backs (found at a craft store)
E 6000 glue
Directions:
Condition the polymer clay up in between your hands so that it is easier to work with.
Using a thick marker or a clay roller, roll out an even piece of clay.
Take your heart cutout and make two hearts. To get the hearts out use the eraser part of a pencil and gently push it out.
Place your hearts on a designated craft baking sheet and bake according to your clay's directions.
Once your hearts have cooled apply a small amount of glue to each heart back and press the back part of your earring into the glue making sure it adheres to the clay.
Let the glue dry and enjoy your new pair of earrings!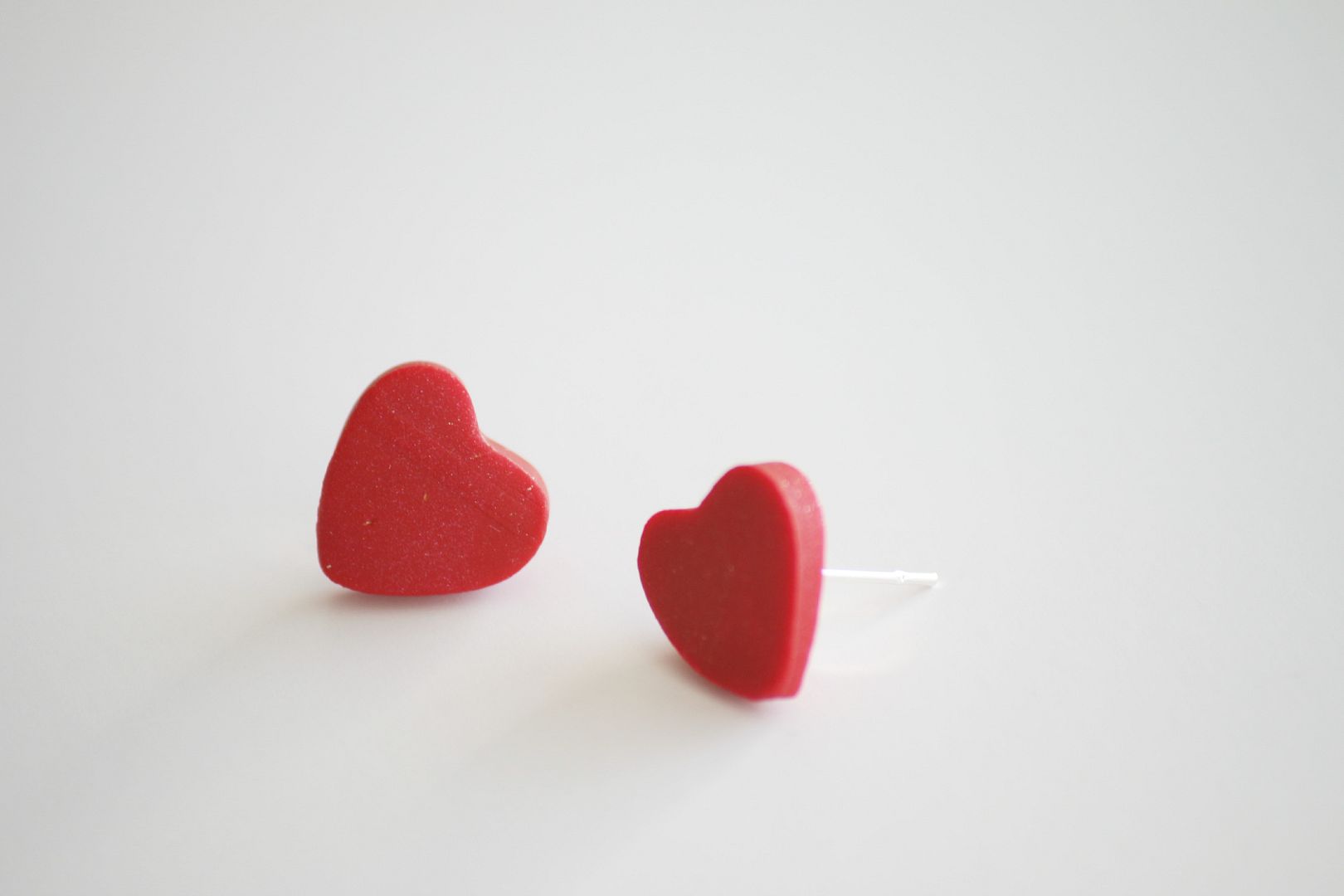 This project took a whole ten minutes, minus baking time. So easy and I will be wearing these year long because I love hearts regardless of Valentine's Day or not.