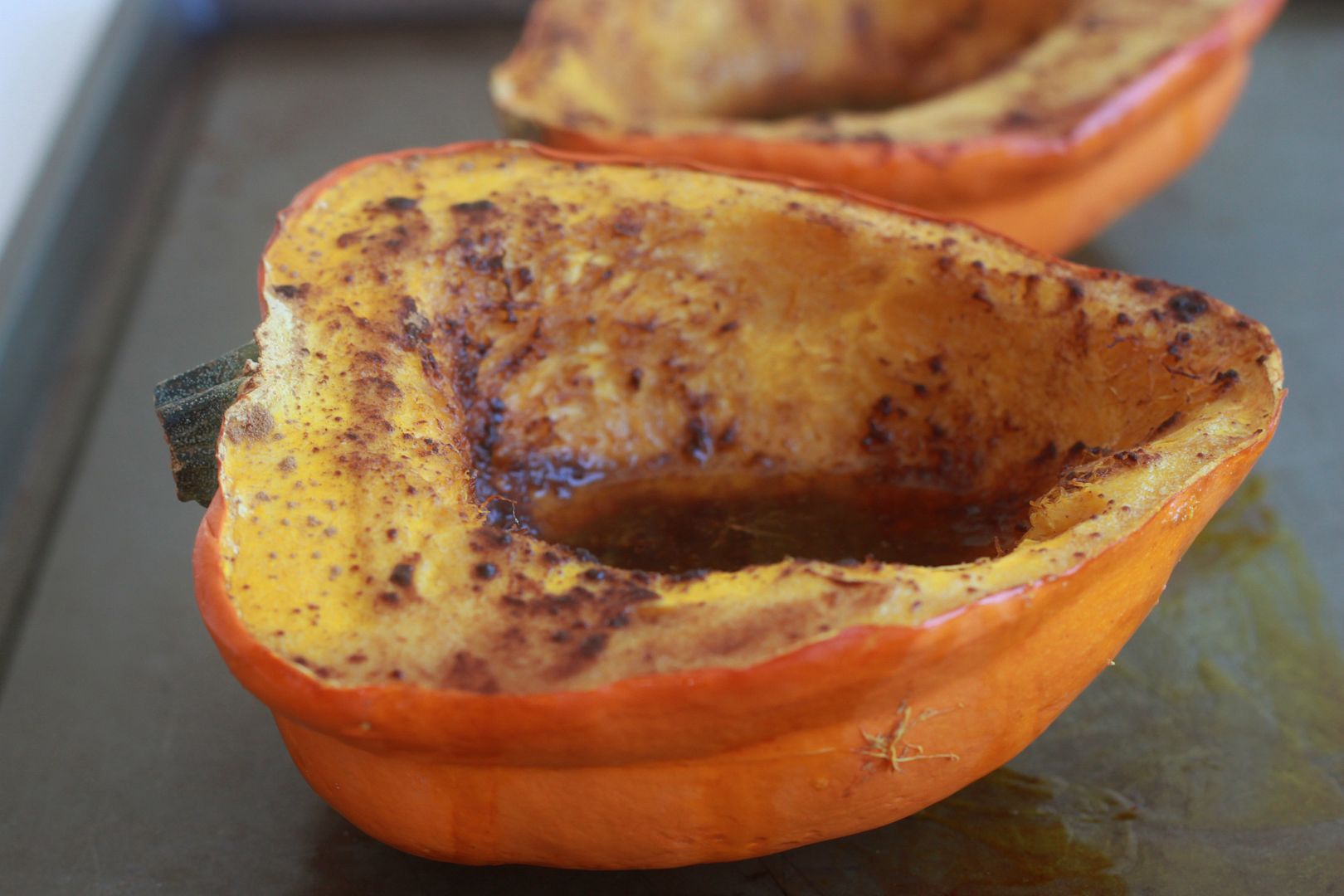 Maybe it's just me but sometimes I feel like simple recipes are the ones that I worry about screwing up the most. I mean... there is literally one thousand and one ways to make
cauliflower mash
, but if you add a little too much of this or not enough of that it could end up sucking and no one will want you to make them ever again.
Acorn squash is one of those vegetables that if cooked just right with all the perfect flavors you will have yourself a beyond delicious treat that everyone will love again and again! I sound like a TV ad but just go with it. This is so so yummy.
What you will need:
1 golden acorn squash
2 tbs of melted ghee or butter
2 tbs of coconut sugar
cinnamon ( I use about 7-8 dashes for each half)
Directions:
Preheat the oven to 375 degrees.
Cut your squash in half and remove all the seeds.
Evenly spread one tbs of ghee onto each half.
Add one tbs of coconut sugar to each half and sprinkle on the cinnamon.
Place on a baking sheet and bake for 30 minutes. Your squash should be nice and soft once cooked.
Enjoy!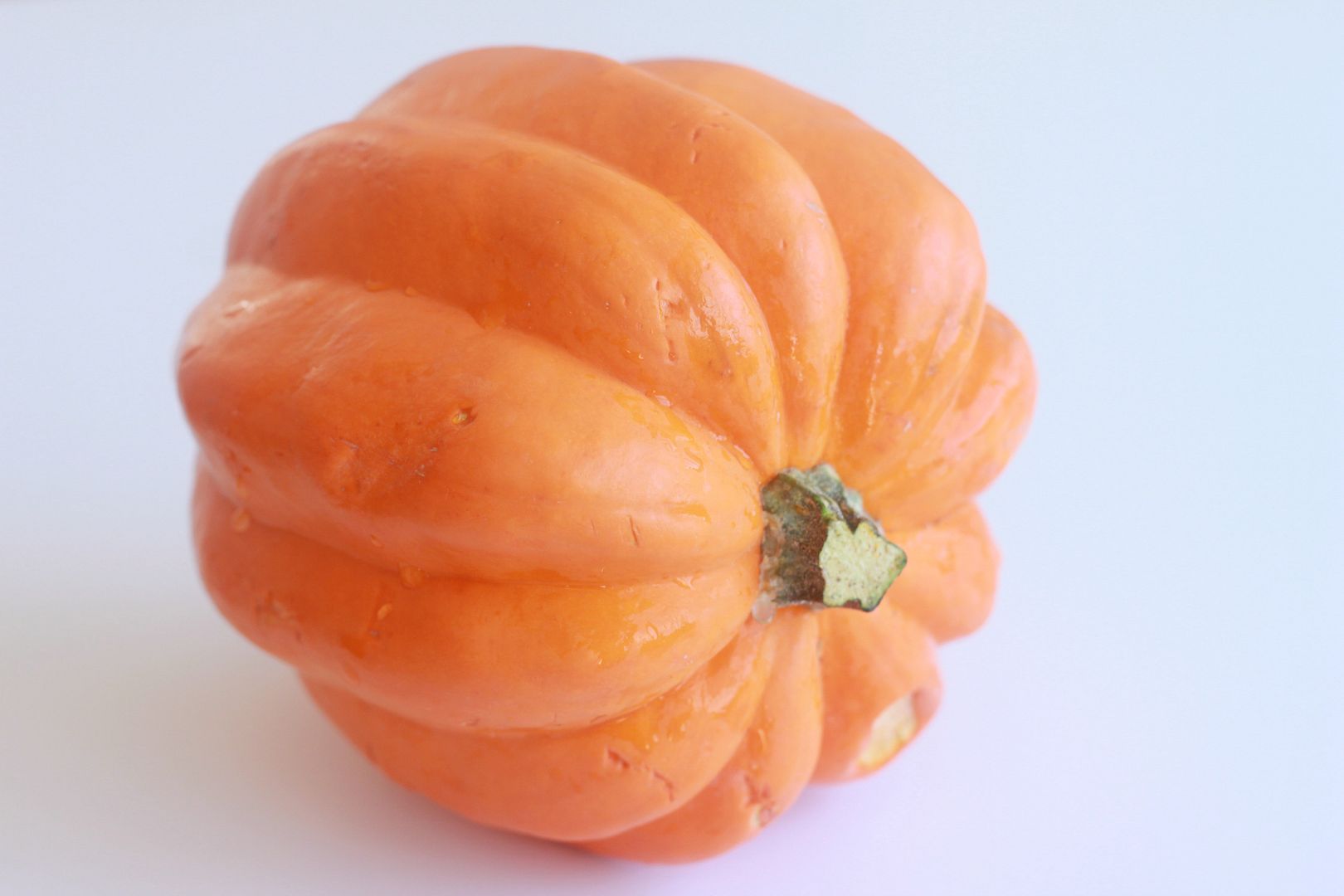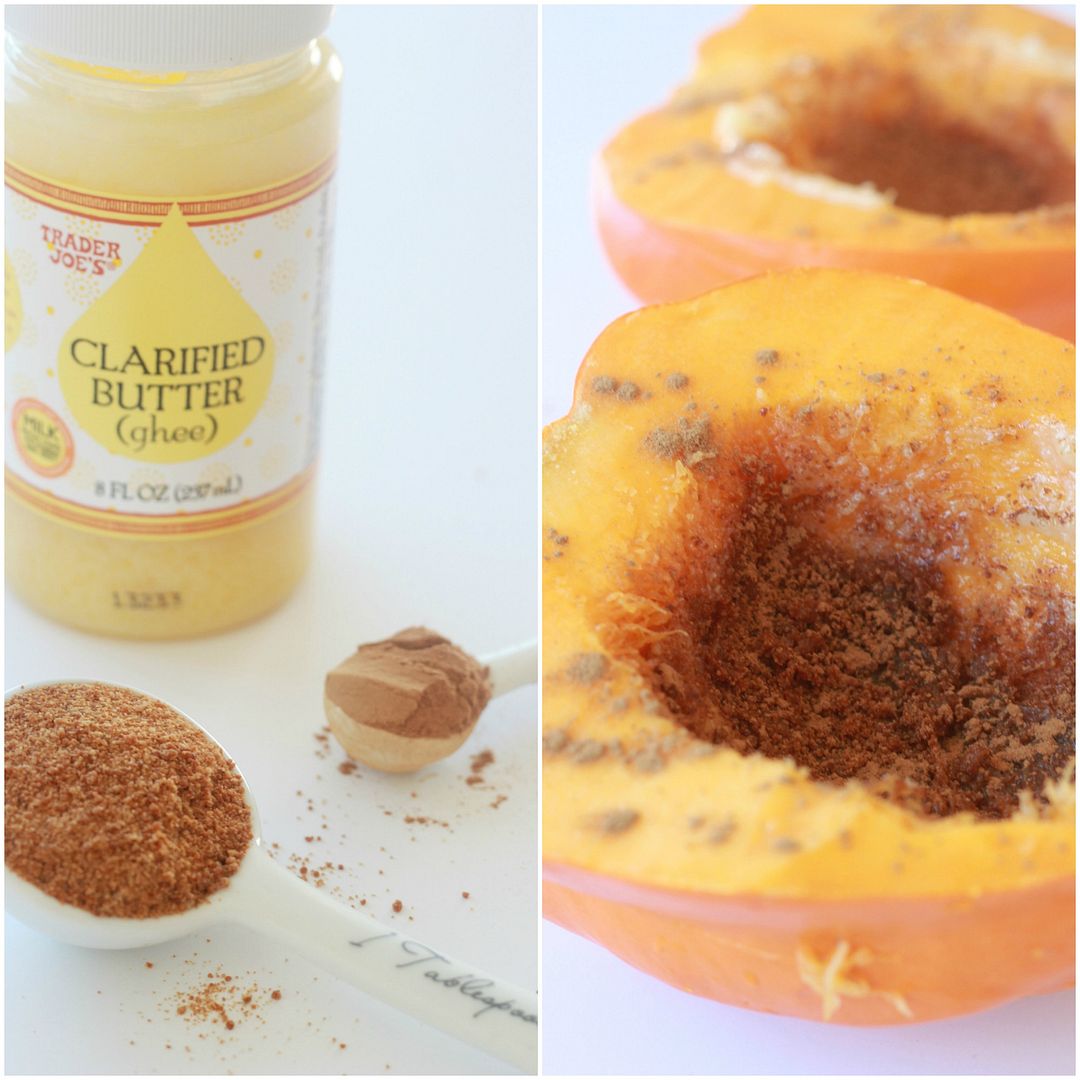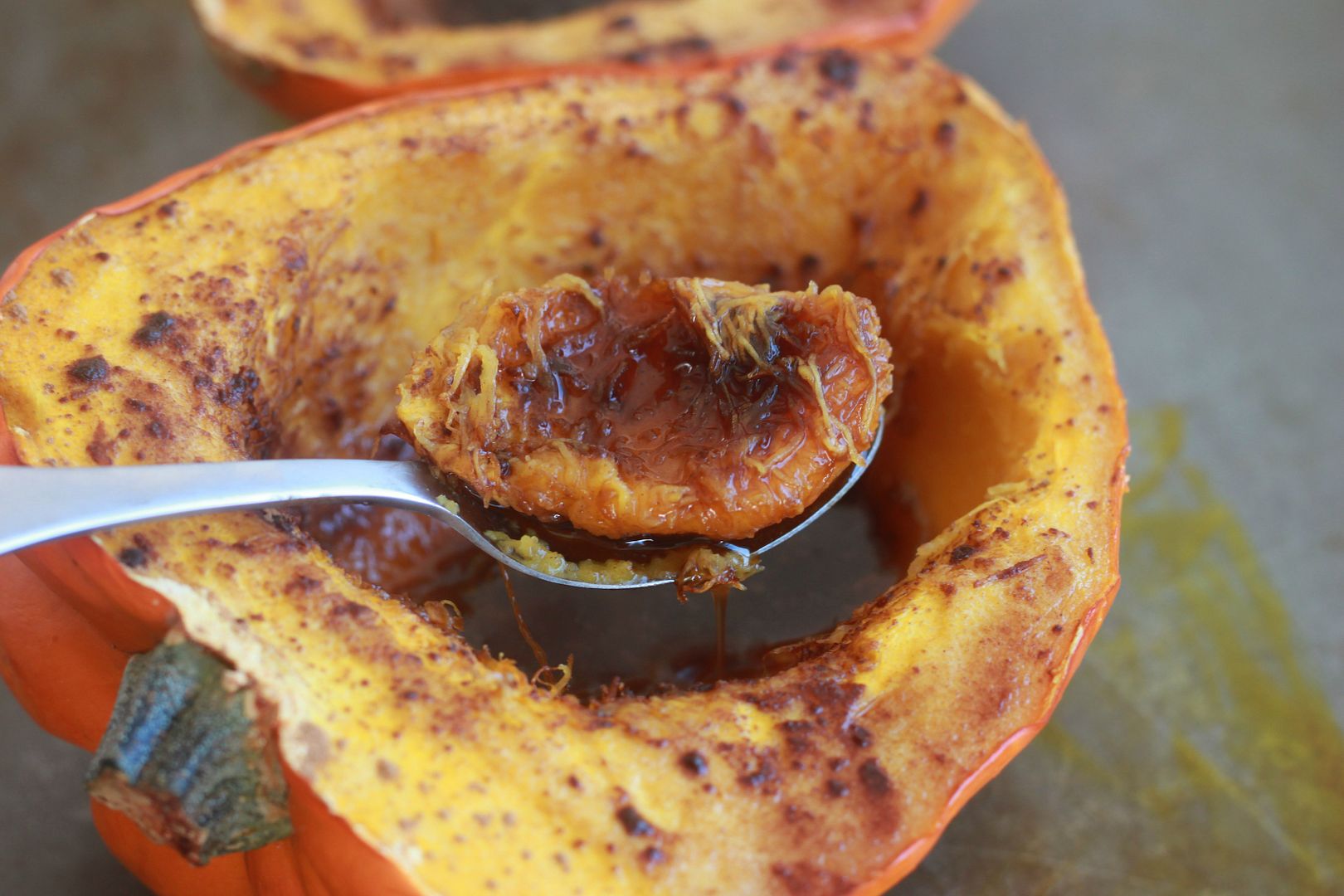 This is the most delicious treat! You can eat it as is (if you don't feel like sharing) or scoop it out and put it in a bowl. Make sure you drizzle all the yummy flavors left in the half on top!