Trying and buying mulberries for the first time ever at the farmer's market. They are insanely good and remind me of a super ripe concord grape mixed with a blueberry.
A perfect half moon. I recently explained to max that a man once walked on the moon and now every time he sees the moon he shouts, "I see a man on the moon Mom!" Love that funny kid.
here
.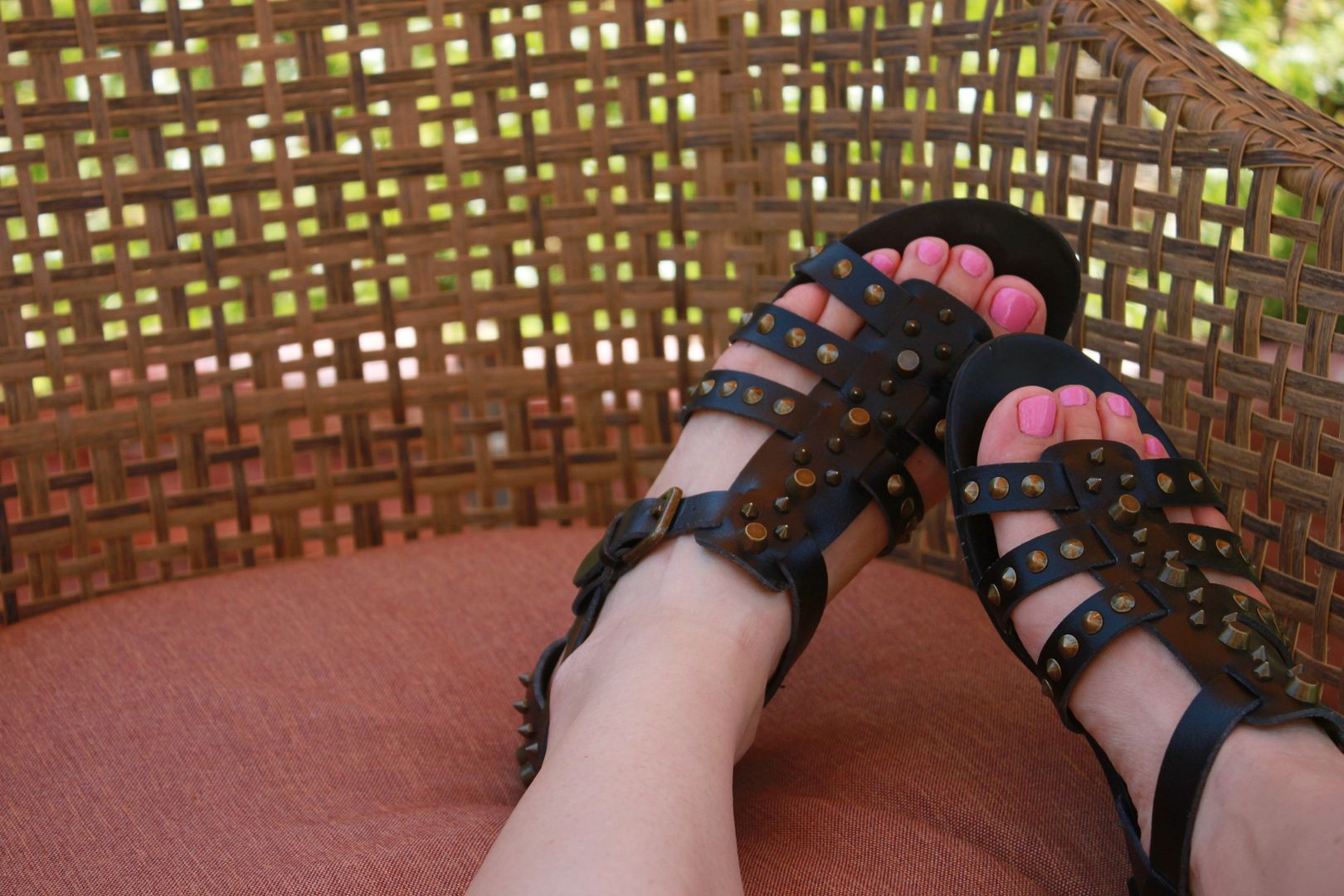 My new favorite sandals c/o ShoeMint. They are so comfy and I have been wearing them with pretty much everything. You can win a pair for yourself
here
.
Have a wonderful 3 day weekend! Any fun plans? My husband and are going away to celebrate our 6 year wedding anniversary! Woohoo!! I am so ready for a little romantic just us time.