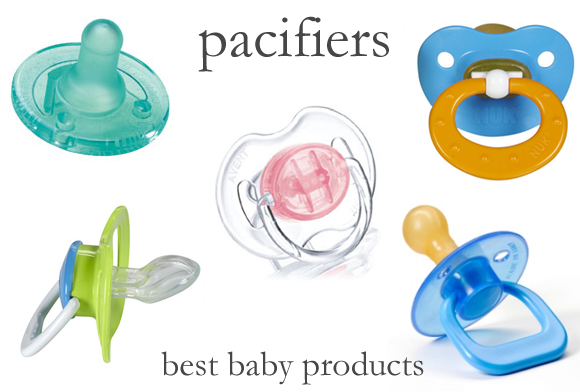 Ahh binky, binks, paci, chewy, nummy, nukie, soothie or whatever you call them are a must have in my book. And just for reference we call it a "bink." Now I am actually a little curious as to what your name for the little plug is (do tell). I mean what's better than simply placing (or frantically shoving) a pacifier into a crying baby's mouth and the crying instantly stops? Nothing...especially if you have a baby whose cry sounds like a dying dinosaur getting poked with hot sticks. Ronin I am talking to you.
The pacifier aisle at a baby store is insane! There are literally thousands of different kinds and it was one of those things that I remember feeling so overwhelmed about when preparing for both kids.
So this week as part of the
best baby products series
I would love to hear from you Moms what pacifier you think is the best (or was your baby's favorite) and would recommend to other expecting or new Moms.
See also:
Best baby carriers
Best baby wash