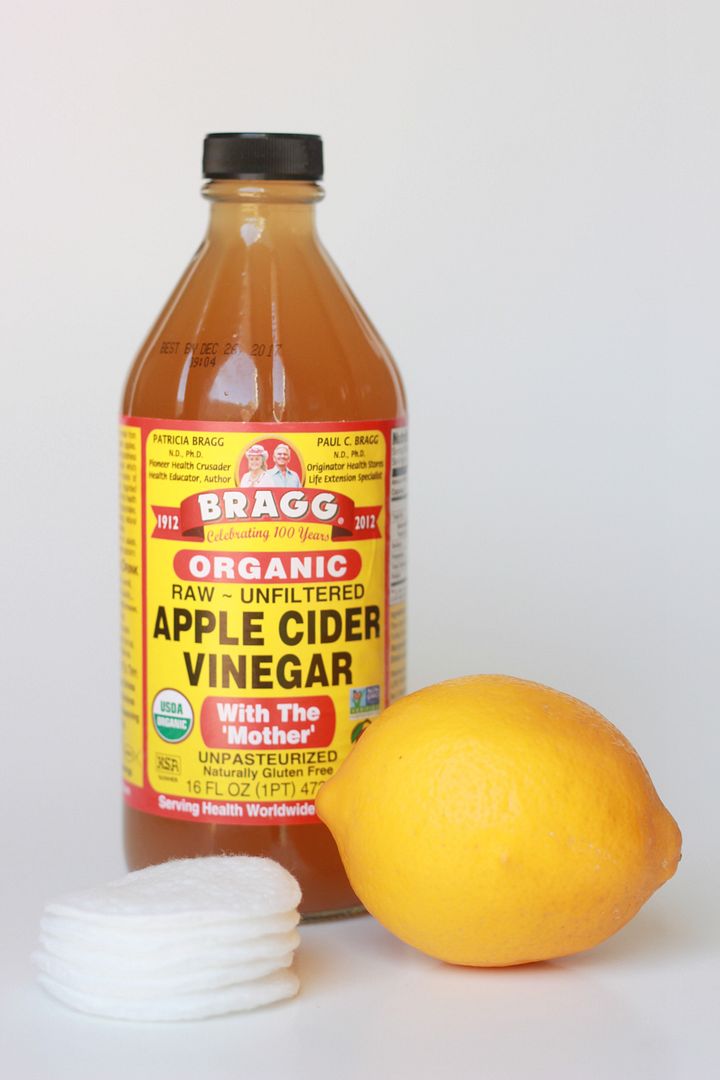 Sun spots or hyperpigmentation is very common. Almost all women experience some sort of hyperpigmentation (areas of the skin that is darker than the rest). The most common causes are sun damage, hormonal issues and acne scarring. Athought there is no overnight solution to treating sun spots, there is pleanty of remedies that can help lighten them. Today I am sharing a tried and true natural remedy that if used consistently can help make a difference in those pesky spots.
Why this works:
Apple cider vinegar contains natural alpha hydroxy acids, which are known to help lighten sun and age spots. Lemon juice contains citric acid which can also help lighten darkened areas of the skin.
What you will need:
Apple cider vinegar
Fresh lemon juice
Cotton pads
What to do:
-Every night saturate a cotton ball with about 1/4 tsp of apple cider vinegar and 1/4 tsp of lemon juice. Starting at forehead and working down apply evenly all over face. It is normal to experience a little redness or stinging at first (just like you would with a toner). If you have sensitive skin, or if it feels too strong dilute with water. For best results do not rinse and leave on overnight. Also, make sure you wear sunscreen everyday since this treatment will make you more sensitive to sun exposure.
Please keep in mind this is a natural remedy and you will need to use this consistently for at least 6 weeks to see a difference. You can also use this with the
diy vitamin C mask
for ultimate results.
If you try this, please keep me posted on your progress!
For more ways to use apple cider vinegar see:
How to use apple cider vinegar topically for acne
Sweetened raw apple cider vinegar elixir
The many benefits of raw apple cider vinegar