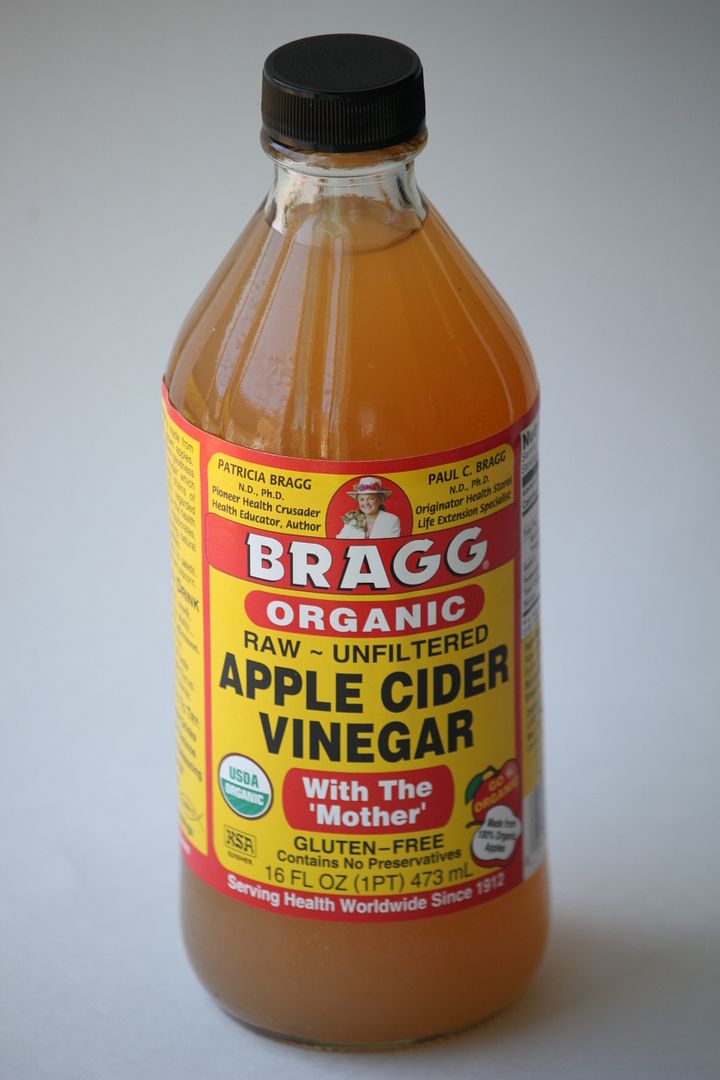 What you eat and drink not only plays a role in how your
organs function
but also how your skin looks and feels. As a licensed esthetician I believe in taking a more holistic approach when it comes to your skin and treatments. I tend to stray away from prescription drugs as quick fixes for skin ailments. Prescriptions don't last forever and often have pretty nasty side effects.
I believe there are better more natural remedies that can give you longer lasting results.
Today I am going to share with you a pretty amazing drink often dubbed the
"Golden Liquid."
I drink about 4 tablespoons mixed with water daily and I can tell a difference if I miss a few days for sure.

Raw Apple Cider Vinegar
- The only vinegar that
can
and
should
be consumed
daily
.
Benefits:
Helps clear acne when taken orally and applied topically. If applied topically you dilute it with water, dab it on a breakout and rinse after 15 minutes. If you have any questions about this or would like me to explain it further you can email me.

Promotes digestion. A blocked digestive tract can lead to all kinds of skin problems. It is also a natural cure for constipation.

Super high in minerals and potassium which can help slow down the aging of your skin.
Helps reduce sinus infections and sore throats. Whenever we have a cold coming on this is what I have Ian and I overdose on.

Encourages the growth of healthy bacteria within your body.

Can help ease menstrual cramps.
It has been used for centuries as a natural weight loss remedy.

When purchasing
apple cider vinegar
make sure that its says
"Raw" and
"Unfiltered."
This is very important.
I really encourage everyone to drink at least
2-4 tablespoons
mixed with water
daily!
You can also add a tablespoon of organic honey or stevia if it tastes too bitter for you.