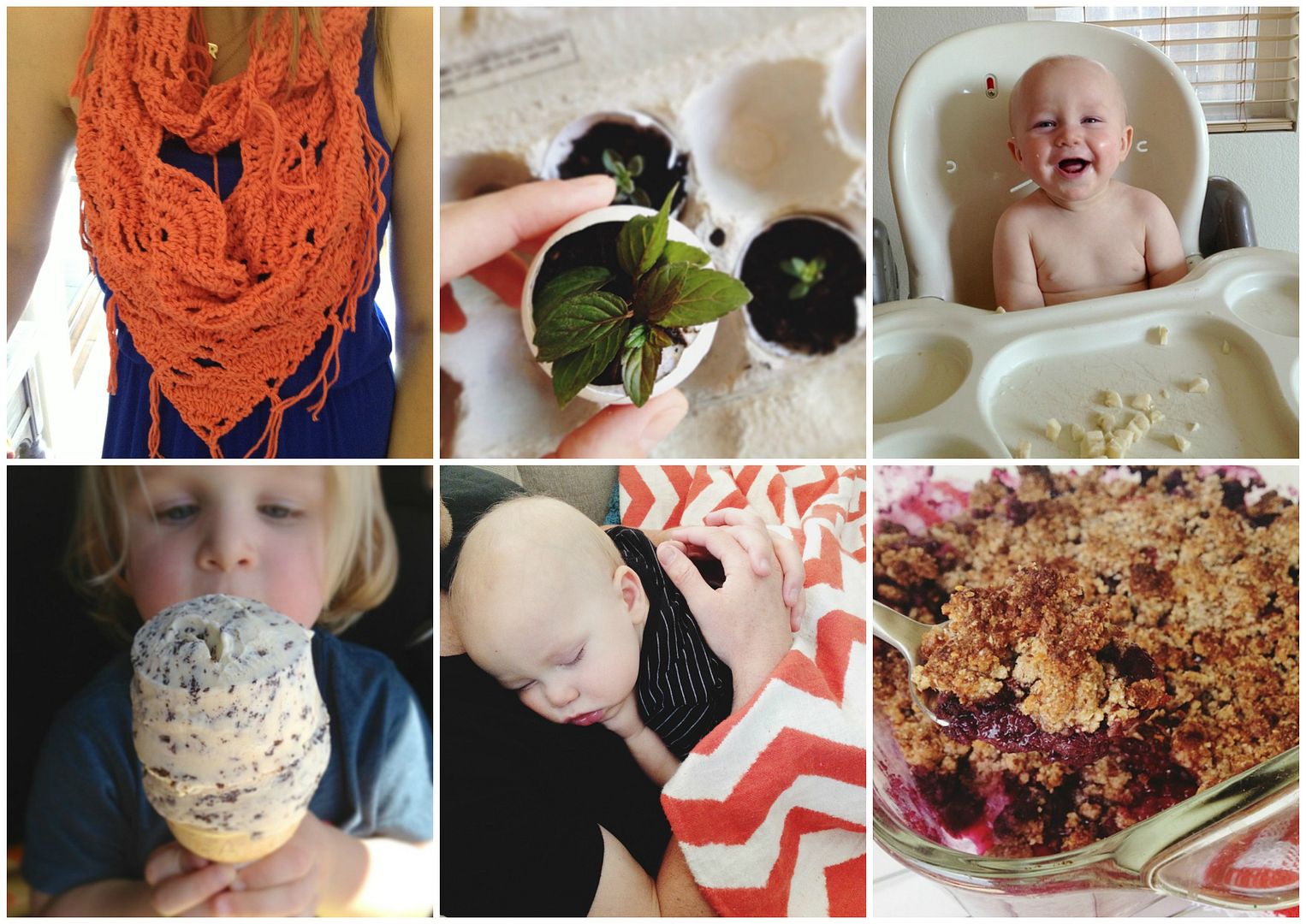 So much has been goin on lately. All good stuff. We are actually in the process of moving, which is exciting and nerve wracking all at once. Things are happening a little faster than we anticipated but I have faith the everything will happen like it's supposed to and the right house for our family is out there. So in the mean time I have been distracting myself with Pinterest and other time consuming things ha!
Here is a little life recap as of lately according to Instagram (@delightedmomma)
1) An adorable bohemian style scarf made by my talented friend. It's so light and perfect for summer. I love it. You can check out her shop
here
.
2) Max and I started seeds in egg shells and planted them in a little spot in our garden on Earth Day.
3) Ronin cracking himself up. And yes he has a serious case of moobs going on.
4) Max enjoying his first Thrifty ice cream. It was so big he didn't even know where to start.
5) Maybe the sweetest thing ever, my husband getting our little man to sleep on him.
6) Paleo triple berry cobbler that was gobbled up by everyone way too fast. I will share the recipe next week.
Have a wonderful weekend!