Twit. That's a funny word right? I was called that by an anonymous commenter the other day and it made me laugh. Who even says that word ha!? On another note, teething is basically the worst thing ever. It is taking over Ronin's life and he is not sleeping one bit. The poor little guy wants to chew the heck out of whatever is in mouth range and I am pretty sure people think I am starving him when he starts trying to eat the grocery cart. I mean really, 6 teeth at once seems a little extreme right? So I am typing this post as fast as I can because I know in about 10 minutes I am going to hear a screaming baby who needs his Momma.
So let's get to these weird looking little snacks. Do not judge them based on how they look because they seriously taste like bites of apple pie heaven and are packed full of good for you energy boosting ingredients. They are also super easy to make and take only about 5 minutes to make start to finish.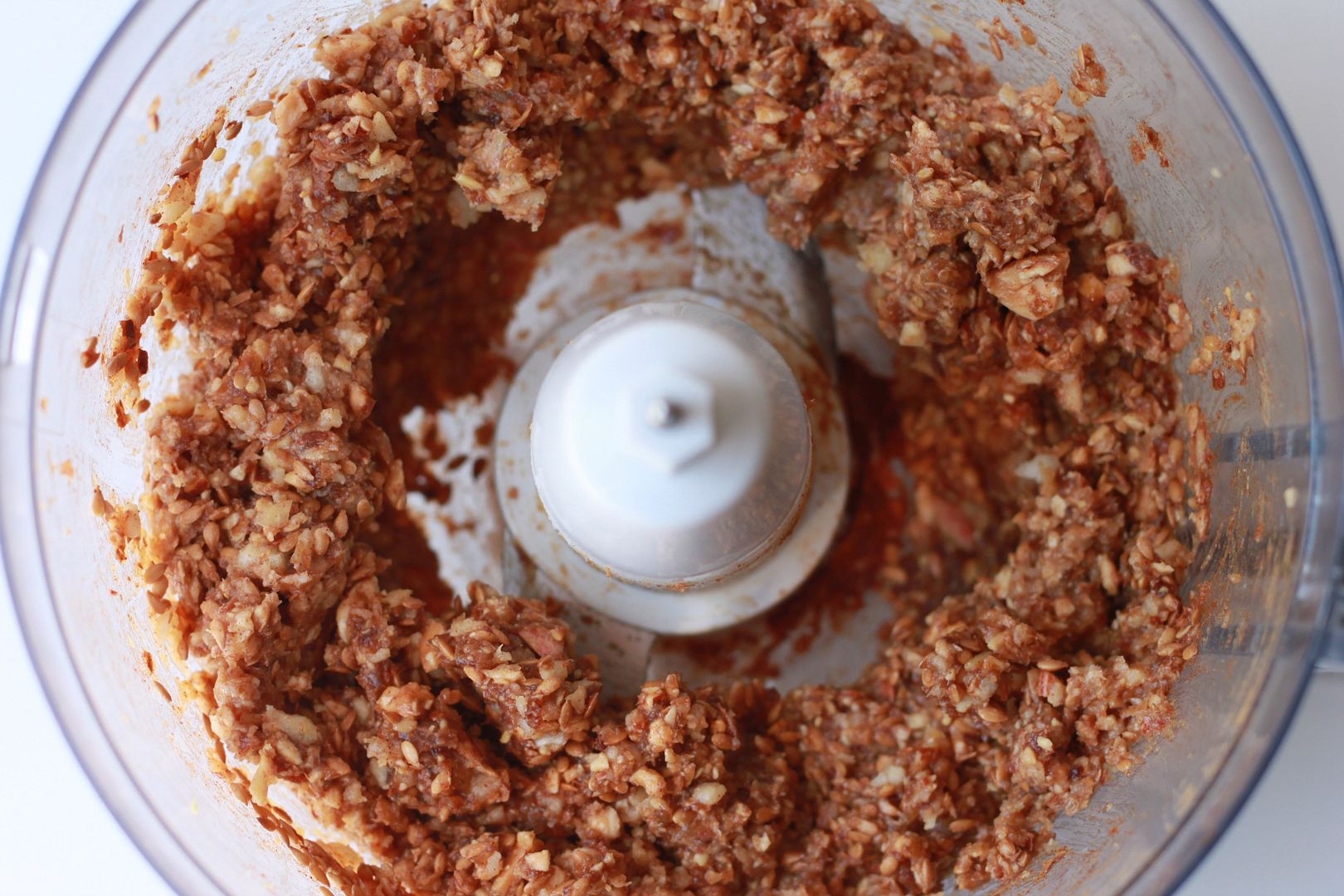 What you will need:
1 cup of pitted dates
1/2 an apple (use whatever kind is your favorite)
1 tsp of cinnamon
1/3 cup of whole roasted flax seeds
1/2 tsp of vanilla
1/2 cup of almonds
1 tbs of melted coconut oil
Directions:
Throw everything into a food processor and blend until all the ingredients are able to stick together and you have a thick chunky dough like consistency.
Form little balls of the mixture and place on a parchment lined cookie sheet.
Keep them in your fridge until you are ready to eat. You can also eat them at room temperature but I like these best super cold.
My husband said these were, "dank-ilicious." Ya he really did say that ha! Please come back and let me know what you think if you make them!
For more no bake ideas you can try:
No bake fruit and nut bars
Superfood energy snacks