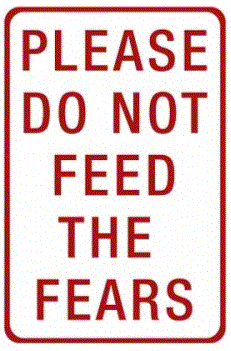 I remember when I first started blogging I would visit and leave comments on blogs that I admired. Some of the blogs had over 200+ comments on every single post. Sometimes I wondered if they
really
read my comments, but I left them anyway.
I recently decided to start moderating comments, which means I have to read them before they are approved and published on my blog. I did this for a couple of reasons...
1) I was getting SO many spam comments it was outta control. So how much you ask? Like 20-30 comments per day that were purely spam. That seems like a lot. The funny thing is the spam comments were for links to things like, "How to remove man boobs" and "Where to buy Viagra cheap." I mean if you are a real spammer you obviously are targeting the wrong crowd here.
2) I wanted to
really
read each and every comment. I understand that we live in a world where everyone is busy and when someone takes time out of their day to comment and leave their opinion or thoughts I want to really read it. Plus, if it wasn't for my readers I wouldn't have much of a blog.
On a
recent post
I received a comment that was too good not to share.
Here is the comment (she is talking about her tattoos):
"I have my husband's name, exactly as he wrote it on 2/14/11 - my last valentines day with him - on my inner right arm. He passed away 12 days later. I also have a dragonfly on my right shoulder. The dragonfly story was very meaningful to us as we were going through his illness. Do I regret them? Not for one second. I would like to get another that says "Feed the right wolf". An old Indian was sitting with his little grandson. He told the boy he didn't feel well. The boy asked, "Why?" The old grandpa said he had two wolves fighting inside him. One was good; one was evil. The little boy asked, "Which one will win?" The old Indian looked at his little grandson and said, "The one that you feed." That story was told by my pastor after my husband passed away, and it changed my life. I always try to remember to feed the right wolf."
Even reading this again for the 20th time my stomach still gets those little nervous butterflies. Such a powerful reminder and I want to thank this person for taking the time to share such a wonderful message.