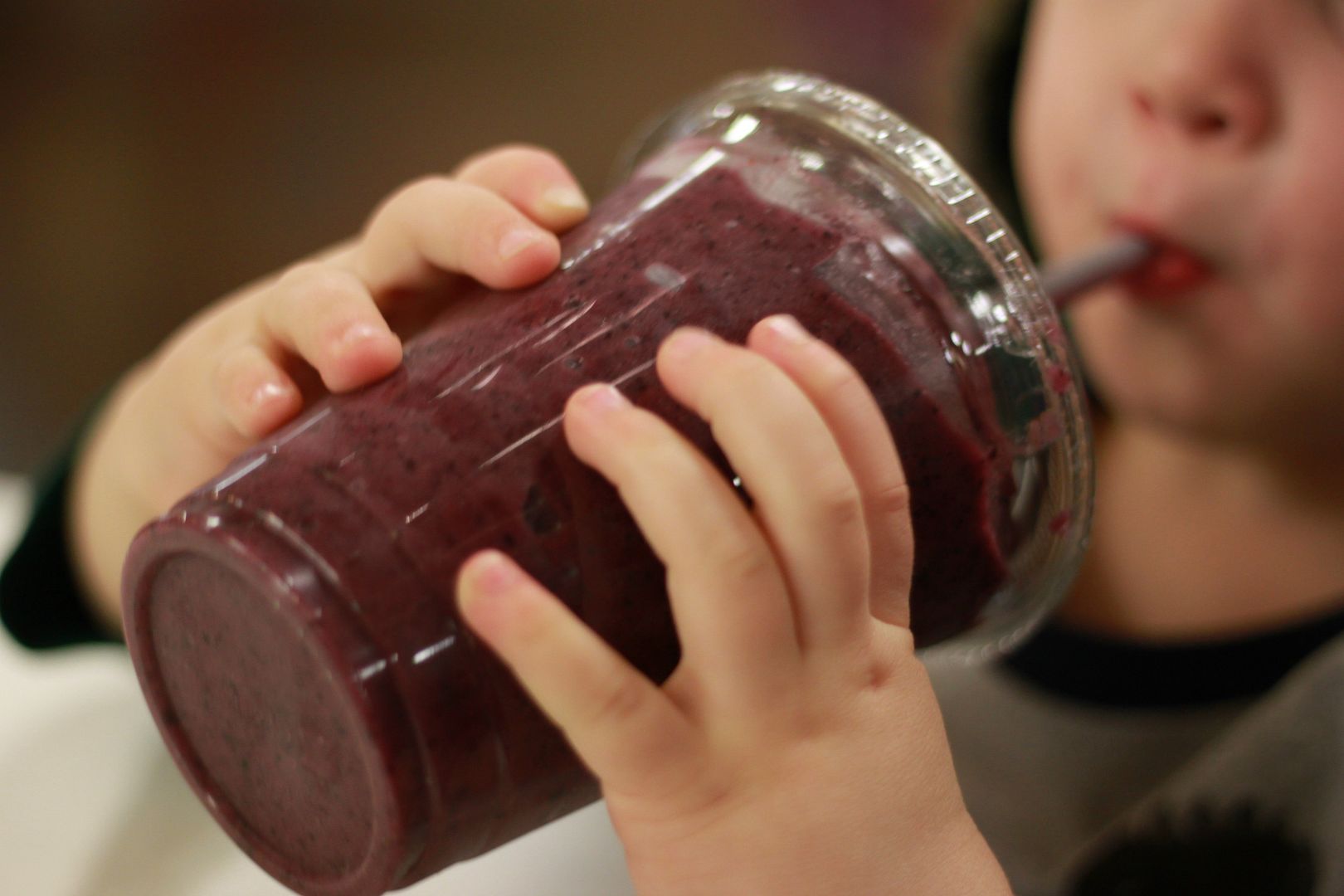 A smoothie date with my little man. He always gets super excited, drinks it way too fast, gets brain freeze and then starts screaming. Happens every time. Pavlov's Law must not apply to my child.
Saturday morning tradition. My husband makes a giant batch of scrabbled eggs and we all sit down together and eat breakfast while we plan out our weekend. It is such a simple pleasure that I look forward to every single Friday night.
The softest kabuki face brush! It is from the ELF line found at Target and it was only $6. It makes your loose powder look flawless and makes such a difference with makeup application. P.S... My thumb needs lotion. It looks a little wrinkly.
coffee shop
in Rhode Island. I will be ordering more for sure.
My two men looking quite dapper (the bigger one looking pretty hot if I don't say so myself). This was taken at my little sister's wedding a few weeks ago. Max was doing a little hop + a skip at this exact moment.
Have a wonderful weekend! Do you have any fun plans? We are heading to the farmer's market tomorrow to stock up on fresh veggies for our very first juice cleanse next week. Actually, the husband just informed me (as he glanced over at my blog post) that he does
not
want to go the the Farmer's Market (lame) so it looks like Ronin and I have a date!