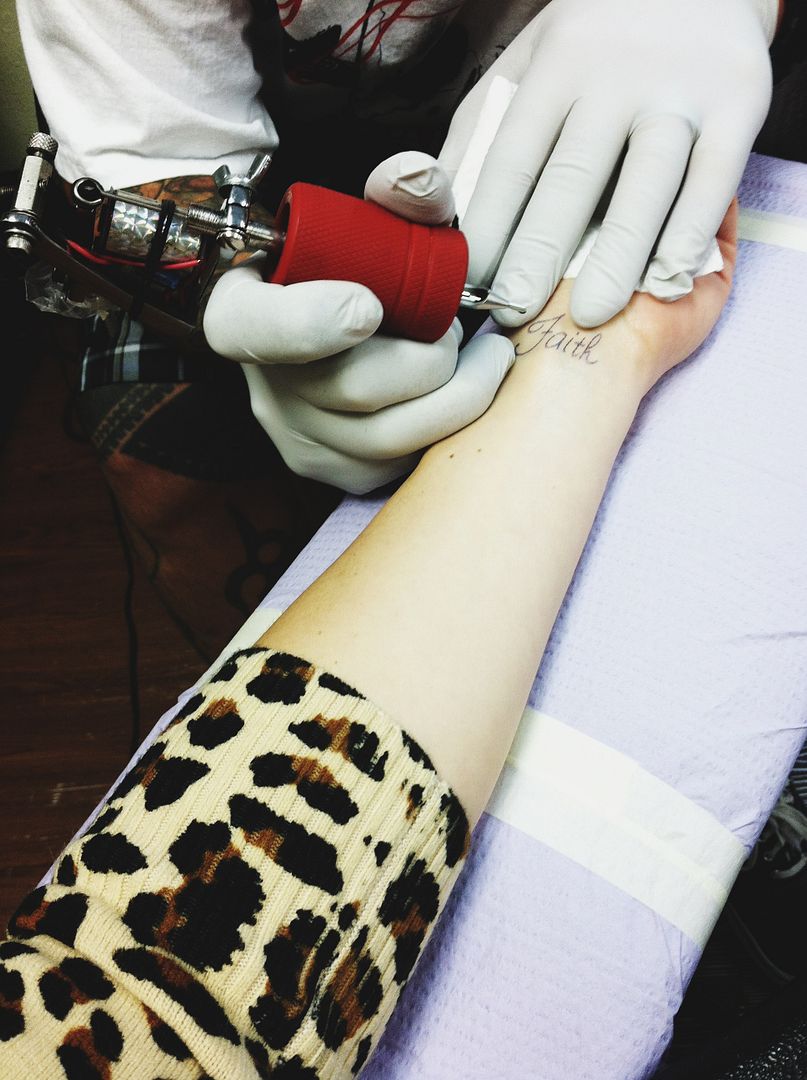 Forrrreverrr
. Say that word like they do in the movie The Sandlot and it will make so much more sense. Do you know what I am talking about? If not go rent that movie it's a classic! I can still hear my Dad reminding my sister and I growing up that, "Tattoos are forever. What you like now, you may not like when you're a Grandma." This is probably true, but do people really think about that when they are getting a tattoo? I'm sure that dude with a half naked chick on his forearm probably did not care what his 80 year old grandpa self would think.
Well I must have forgotten all about my Dad's words of wisdom when I was walked into a Newport Beach tattoo shop on my 18th birthday and got my very first tattoo. It was a dragonfly and it is on the lower part of my hip. At the time it had no special meaning. My best friend and I just wanted to get a tattoo because we were 18...and we could. Thank God is has not morphed over the years, with two pregnancies into a giant deformed bat. Whew I really lucked out on that one! Do I regret it now? Ya know, I don't. That little dragonfly represents a time of my life where I was going through a lot and when I see it today it reminds me how far I have come.
Since becoming a Mom I have developed all these weird and irrational fears. I talked about one of them
here
. I am a strong person but sometimes my thoughts can really take over my mind. I wanted to have a reminder (some place I could see) that I just need to have faith. Faith in myself as a Mother, faith in God and faith that I can do anything that I set my mind to, big or small.
I have wanted this tattoo for the longest time and I finally set up a spontaneous tattoo date with my husband and did it. I love it and whenever I start to doubt myself I take a quick look and I am reminded to have faith.
Do you have any tattoos? Do they have a special meaning or a story behind it?