One of the things on my
holiday to-do list
was to take Max to Disneyland to see all the holiday lights and the classic holiday parade. We took him for the first time this Monday and I have never seen him so excited! Plus my husband and I have not been to Disneyland in over a decade! That's a long time considering we live only about an hour away.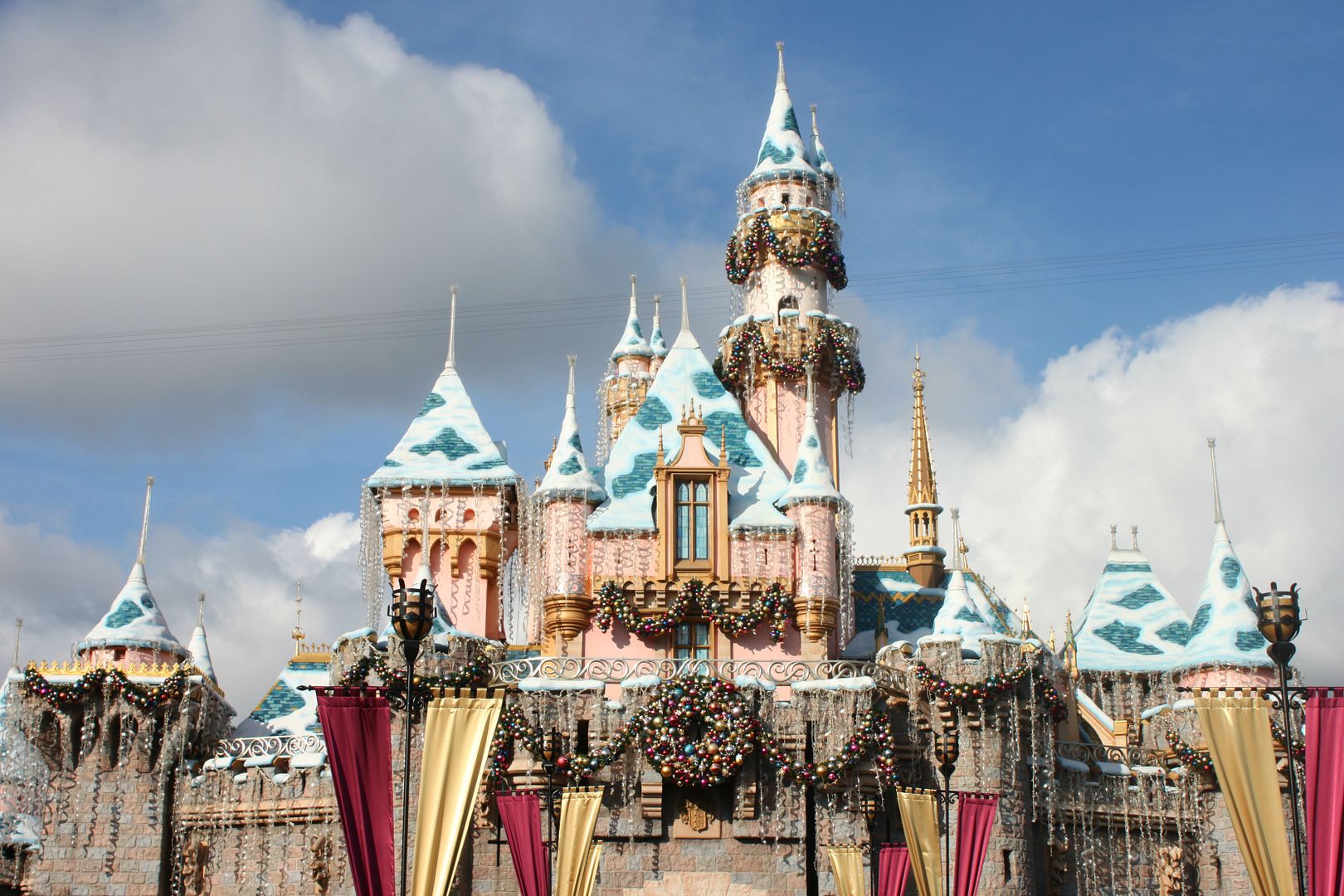 The castle entrance, where all the fun begins.
Max's first ride of his life. Can you see him? That giant person (me) is blocking him. He could not believe we were flying and wanted to go again and again.
Spinning away on the teacups! He kept telling me to go faster and faster! I wanted to puke...
better
. He was a little hesitant but Goofy eventually got a hug and of course I got a million pictures.
You can't come to Disneyland and not have some kind of treat....I mean come on!