Ronin
turned 6 months this past week! He started eating real food. He loves carrots, sweet potatoes, avocados, bananas, applesauce...and pretty much everything we have tried. He is the sweetest and happiest little baby. I am just smitten more and more by him every day.
This is my baby sis who is getting married in less than 3 weeks! Considering the fact that she told us she was engaged less than 2 weeks ago....this is quite the whirlwind of a wedding. Everyone is on board and we are planning away! We checked out the adorable chapel this past weekend where she will be tying the knot very soon.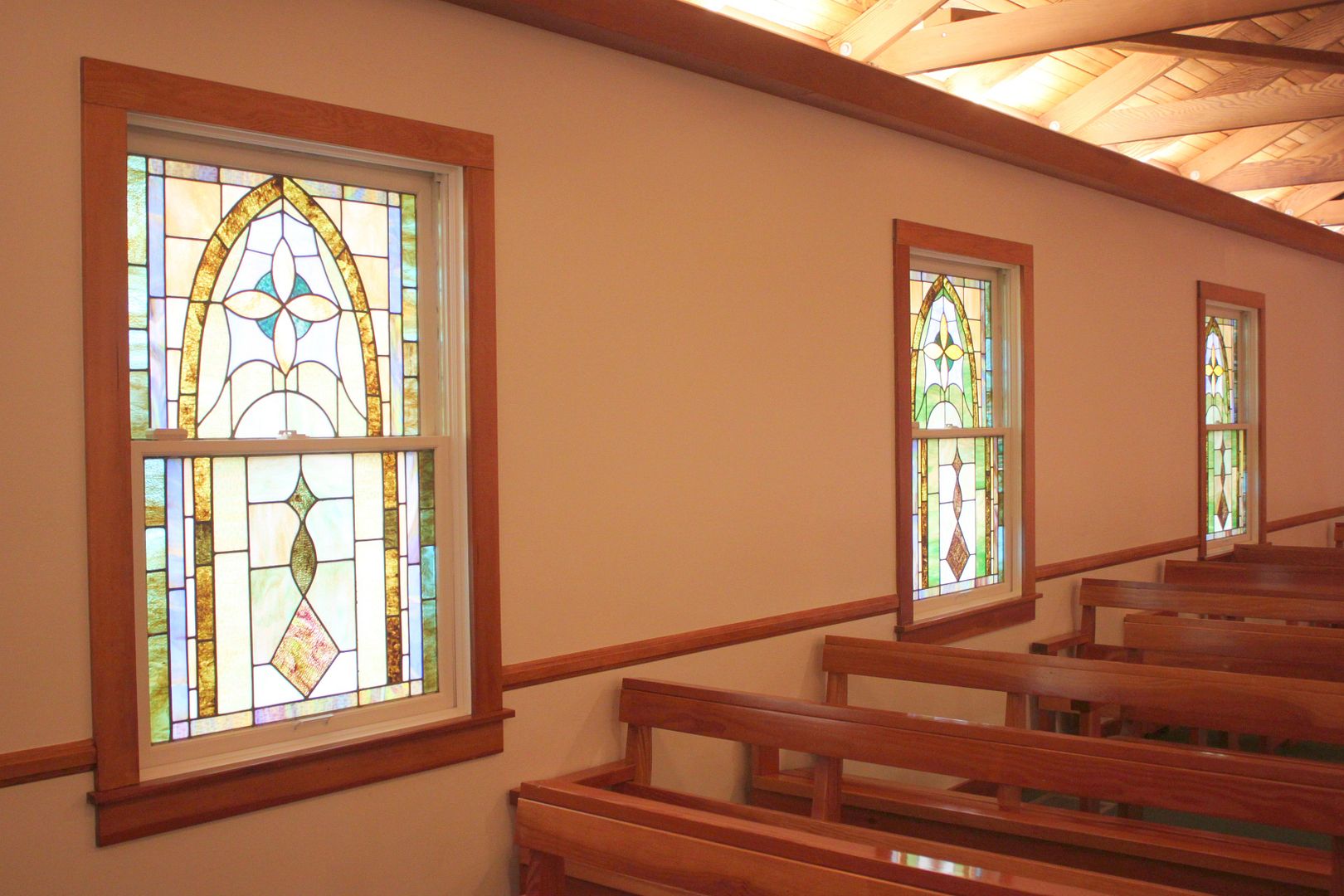 The beautiful windows inside the chapel, which give the whole room this amazing glow.
My two year old who is completely obsessed with our tree. So far he has broken about 5 ornaments so it looks like we are going to have to move everything to the top again just like last year. Oh well it makes for a funny conversation piece that's for sure.
Date night and trying out a new delicious restaurant.
Hope you have a wonderful weekend!