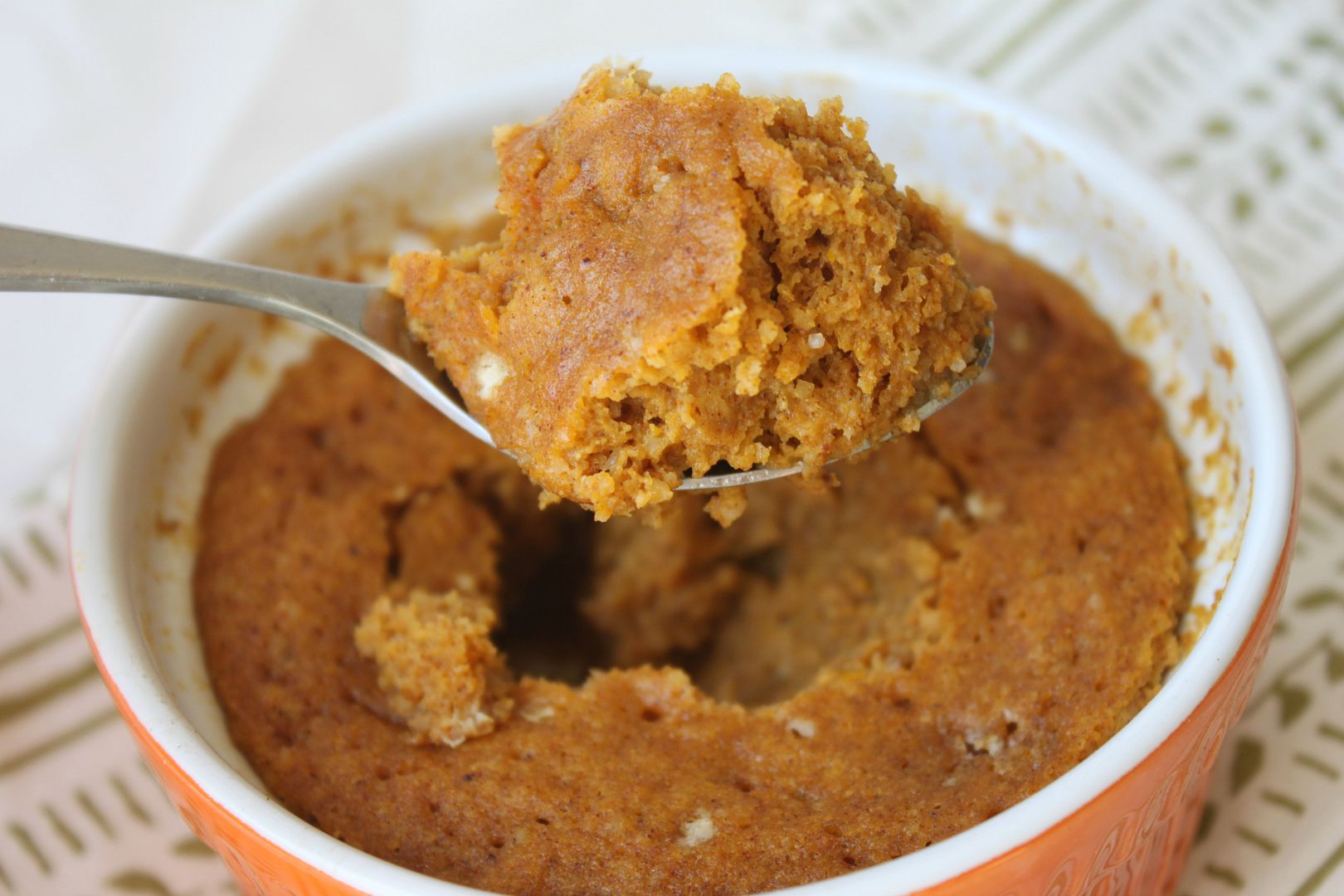 This was a completely accidental (awesome) recipe. One day last week I was majorly craving something sweet. I looked through my cupboards and we literally had NOTHING expect a few cans of organic pumpkin puree (yippie...not really) and some baking ingredients. I followed the basic outlines of my
chocolate Paleo mug cake
recipe with a few modifications (obviously adding pumpkin) and stuck it in the microwave saying a little prayer that it would not completely suck.
HOLY pumpkin pie... in literally 2 minutes!! I wish this did suck so I can stop making it. Seriously.
What you will need:
3 tbs of almond meal
2 tbs of coconut oil
1 egg
1/2 cup of organic pumpkin puree
1 tsp of pumpkin spice
1 tbs of honey
1 tsp of vanilla extract
a dash of salt
1/2 tsp of baking powder
*If you are allergic to almond meal you can substitute coconut flour. The consistency will change a bit though.
Directions:
Mix everything together really well. Place in a mug or a small microwave safe dish and microwave for 2 minutes (cavemen used microwaves I know it). Hurry up and eat it all to yourself. This is a tough one to share.
I made this for my husband again that same night (he is my official taste tester) and he took one bite and shouted "Dank!" I actually looked up dank (before I put a word which I have no clue what it means in my blog) and it is an expression used by stoners and hippes, neither of which describes my husband ha...but basically he was trying to get across that this was pretty damn good. This is going to be a regular treat around here this fall for sure.
On a side note: If you don't know what to do with the leftover pumpkin puree, you can always make a
Pumpkin Enzyme Mask
:)