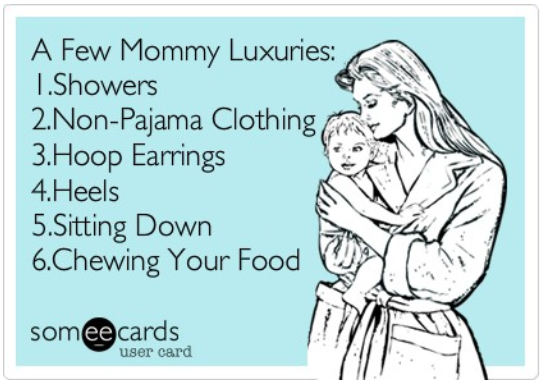 Lately I have been feelin funky. Not awesome put your geometric print pants on funky, like funky in a funk funky. Right now I actually just feel like typing blahhhhhhhh (there I did it). These past few weeks I have been struggling to find a balance between Mom life, managing my diabetes, making time for friends, a little "me" time (hello a solo shower without my two year old would be nice every now and then), answering and returning e-mails (sorry I suck at that) being a good wife and trying to stay sane with a hobby I truly enjoy...blogging. To say that I have it all figured out some might even laugh. I surely do not...but that's real life for you.
Some days the kids are so much work I end up staying in my sweaty gym clothes (covered in baby puke...I know I am awesome) ALL day long. Do you remember that little series I started called "
Gettin Your Groove Back
?" No you don't? Oh me either. As of this exact moment I feel completely groove less.
Want to know something really awesome that just about sums up my week so far? I just looked down and realized I forgot to put my little nursing pads in and I have two giant wet spots soaking through my green shirt. Yeay.