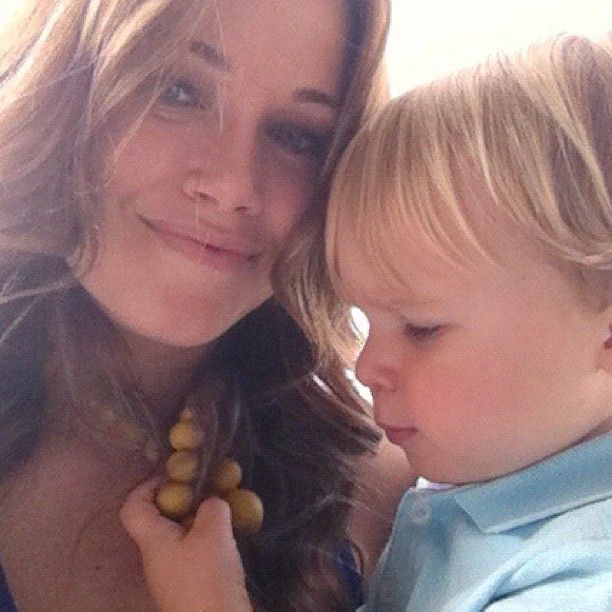 This picture really has nothing to do with this post...other than than the fact that I have curled my hair to hide the "balding."
Okay so my pet's heads are not really falling off. I don't actually have any pets. I might be the worst (little) dog owner ever since we have given away every single little dog that we have ever owned. I know horrible. I actually can not stand little dogs...go ahead and hate me and send me hate e-mail's. BUT my hair really is
falling out
. Bummer. At least it's not falling out as fast as Ronin's hair (hello mini Dr. Phil) because then we would really be in trouble.
I am blaming those asshole post pregnancy hormones for the hair loss. Same thing happened with my first born, although I do not remember it being as drastic as it is this time around. I literally had to do a double take the other morning because I could have sworn as I was passing the mirror that I had a mini hole in my head that was hairless...turns out I was not hallucinating. Double bummer.
I have learned little "tricks" like curling my hair makes it less noticeable...and not washing it every day but it still sucks.
Has anyone else experienced this? I know a LOT about the skin but I know nothing about hair so if you know any tricks or tips to make hair appear fuller or help with growth PLEASE help a balding girl out.