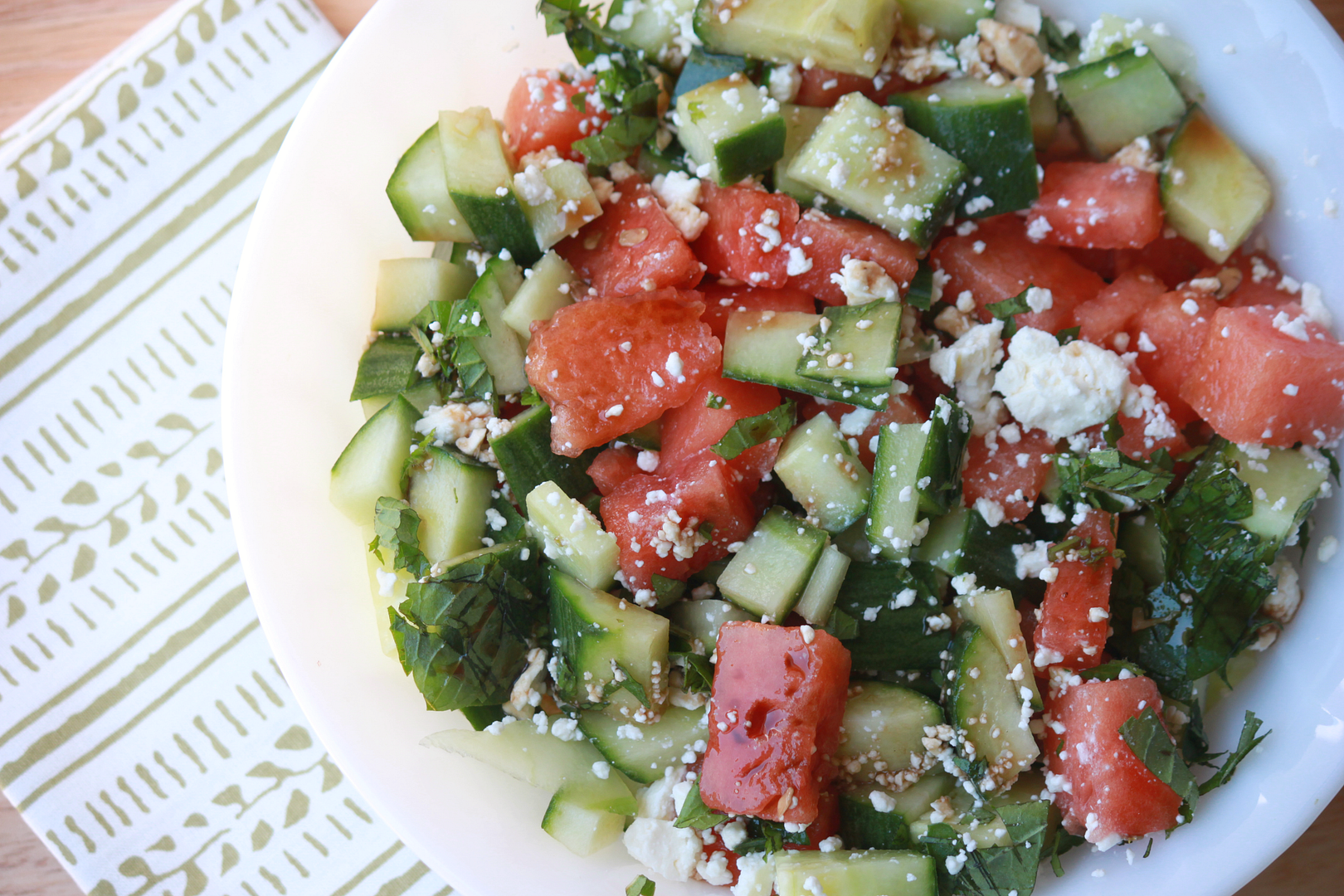 You know what's pretty awesome? That first week after you deliver, friends and family come over to visit...and bring meals. Well, once week two rolls around it's back to real life and dinner will not appear unless I make it myself. Easy healthy meals are are on my agenda right now. I can not take full credit for this recipe. My Dad's wife actually told me about it...and it sounded too good and refreshing not to make myself.
What you will need:
3 cups of watermelon

2 cups of English cucumbers
2 tbs of fresh mint
2 tbs of feta cheese
2 tbs of balsamic vinegar
1 tbs of raw honey
Directions:
Chop up all of the ingredients and place into a medium size bowl.

Mix the honey and balsamic vinegar together and drizzle over salad. If needed warm up the honey first.

Drizzle balsamic glaze on top, toss and enjoy!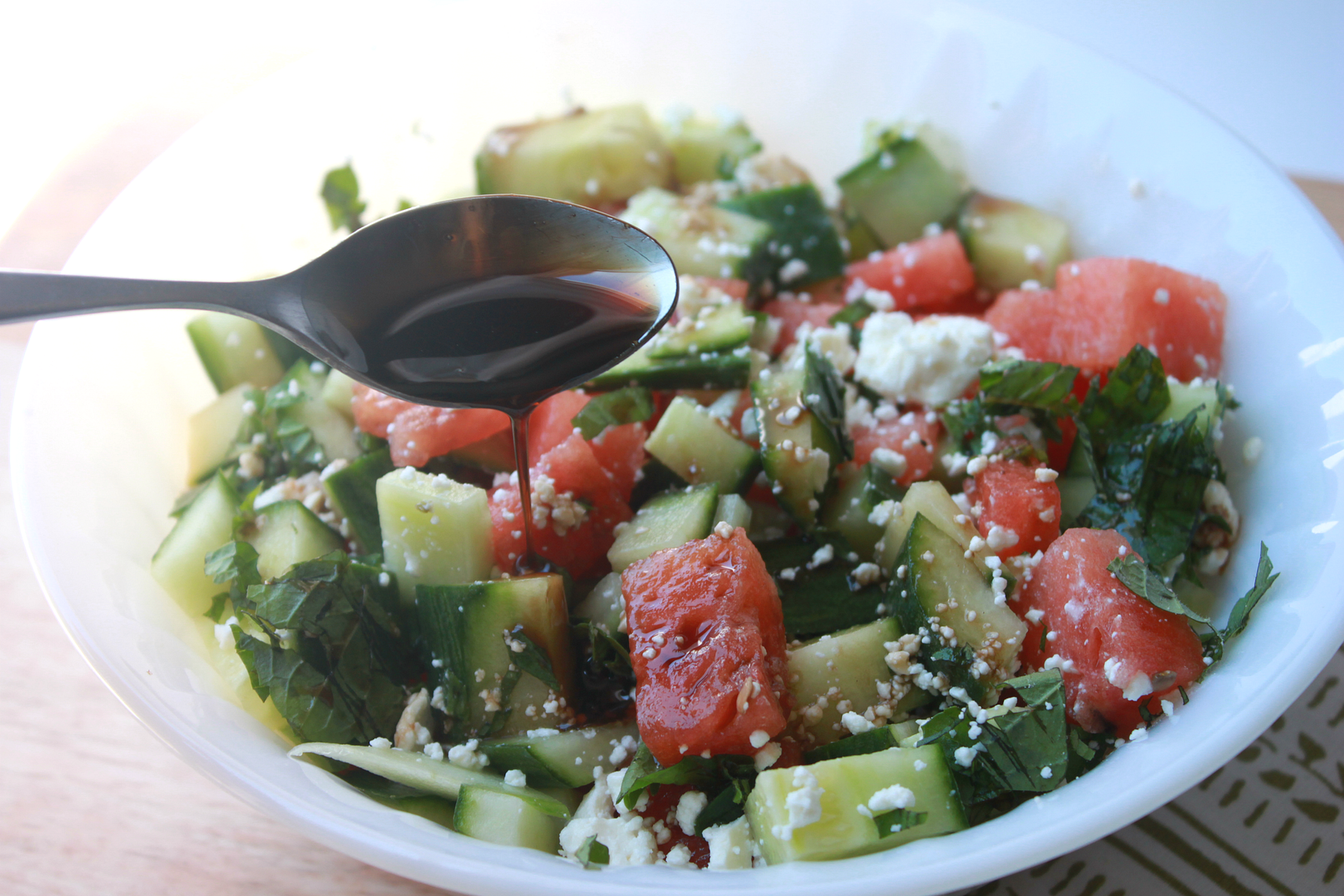 We sat outside (I had my first glass of wine--woo hoo) and we enjoyed every last bite! Such an easy and delicious salad to make.